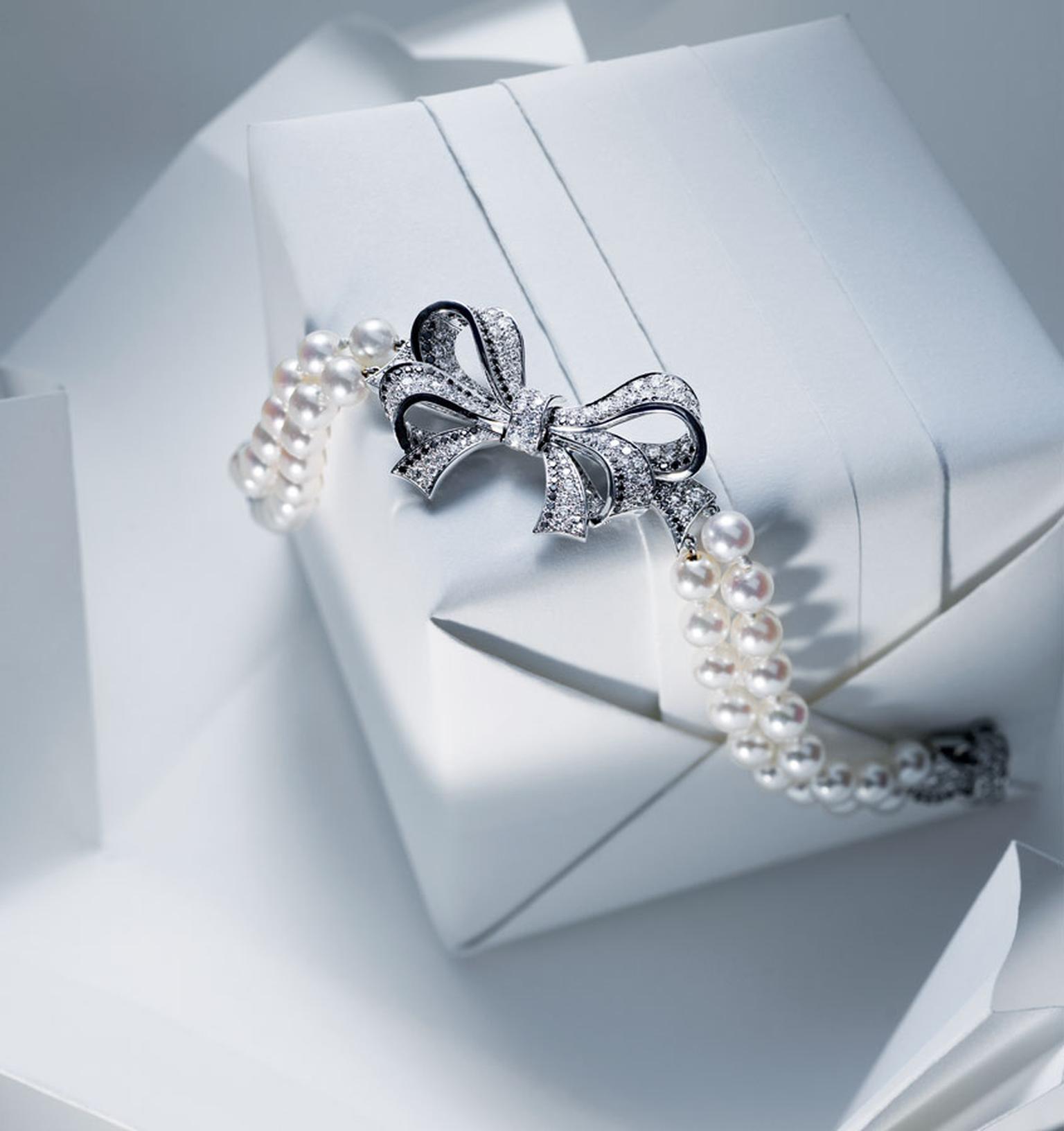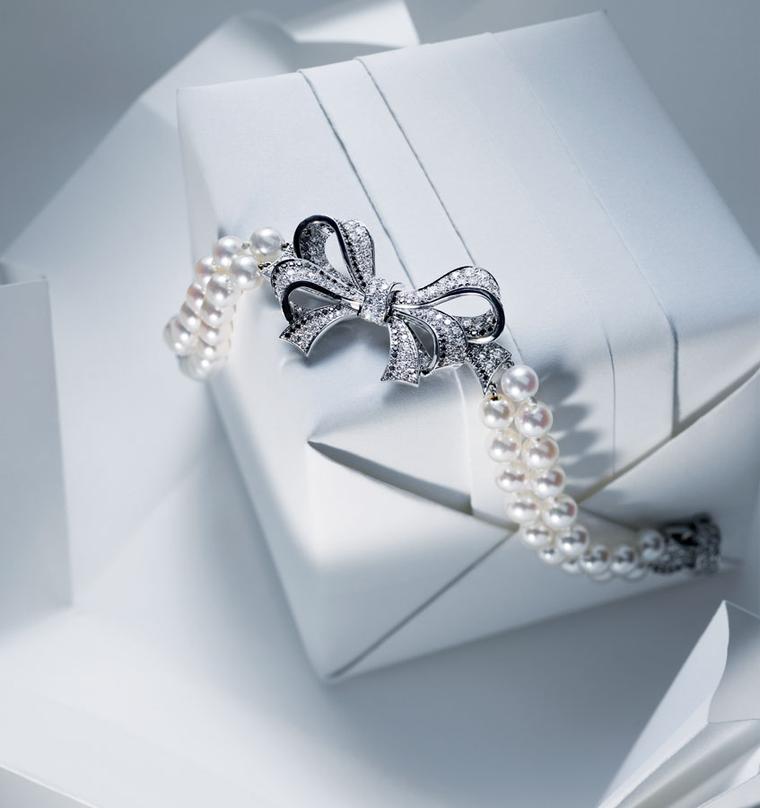 Chanel's jewellery draws on the style of Gabrielle Chanel herself who was very fond of camelias and bows. Seen in her couture designs as well as the clothes she wore, these two motifs are a corner stone of the Chanel lore. Perhaps it was the minimalist beauty of the monochromatic camelia that attracted Gabrielle who shunned the gaudy and frills and flounces in favour of the restrained and understated.
The bow almost certainly harks back to her childhood days in an orphanage brought up by nuns. A sober bow was the only decoration permitted to the young Gabrielle and it is seen throughout her collections and a staple of her wardrobe.
Chanel has taken these motifs and brought them together in a collection of jewels in white gold that combines diamonds with the rich lustre of white pearls. The gold forms sit as lightly on the skin as embroidery and the diamonds sparkle like freshly fallen snow against the pristine white of the pearls. This extremely feminine collection is a very sophisticated way to wear Coco's favourites: the camelia, the bow, diamonds and pearls.
Chanel. Came´lia Brode´ sautoir in white gold set with diamonds and Akoya pearls. Price from £66,950

Chanel. Came´lia Brode´ sautoir in white gold set with diamonds and Akoya pearls. Price from £66,950

Chanel Came´lia Brode´ secret wtch in white gold and diamonds with black satin strap. Open. Price from £35,600

Chanel Came´lia Brode´ Toi & Moi medium version ring in white gold set with diamonds. Price from £9,225

Chanel Boucles de Came´lia bracelet in white gold, black and white diamonds and white akoya pearls. Price from £26,275

Chanel Boucles de Came´lia large ring in white gold Price from £18,550

Chanel Boucles de Came´lia earrings in white gold white diamonds and black diamonds. Price from £33,050

Chanel Boucles de Came´lia necklace in white gold set with white and black diamonds and Akoya pearls. Price from £24,575

Chanel Came´lia Brode´ cuff in white gold set with diamonds. Price from £35,175

Chanel Came´lia Brode´ sautoir in white gold and diamonds. Price from £24,575

Chanel Boucles de Came´lia bracelet in white gold, black and white diamonds and white akoya pearls. Price from £33,225