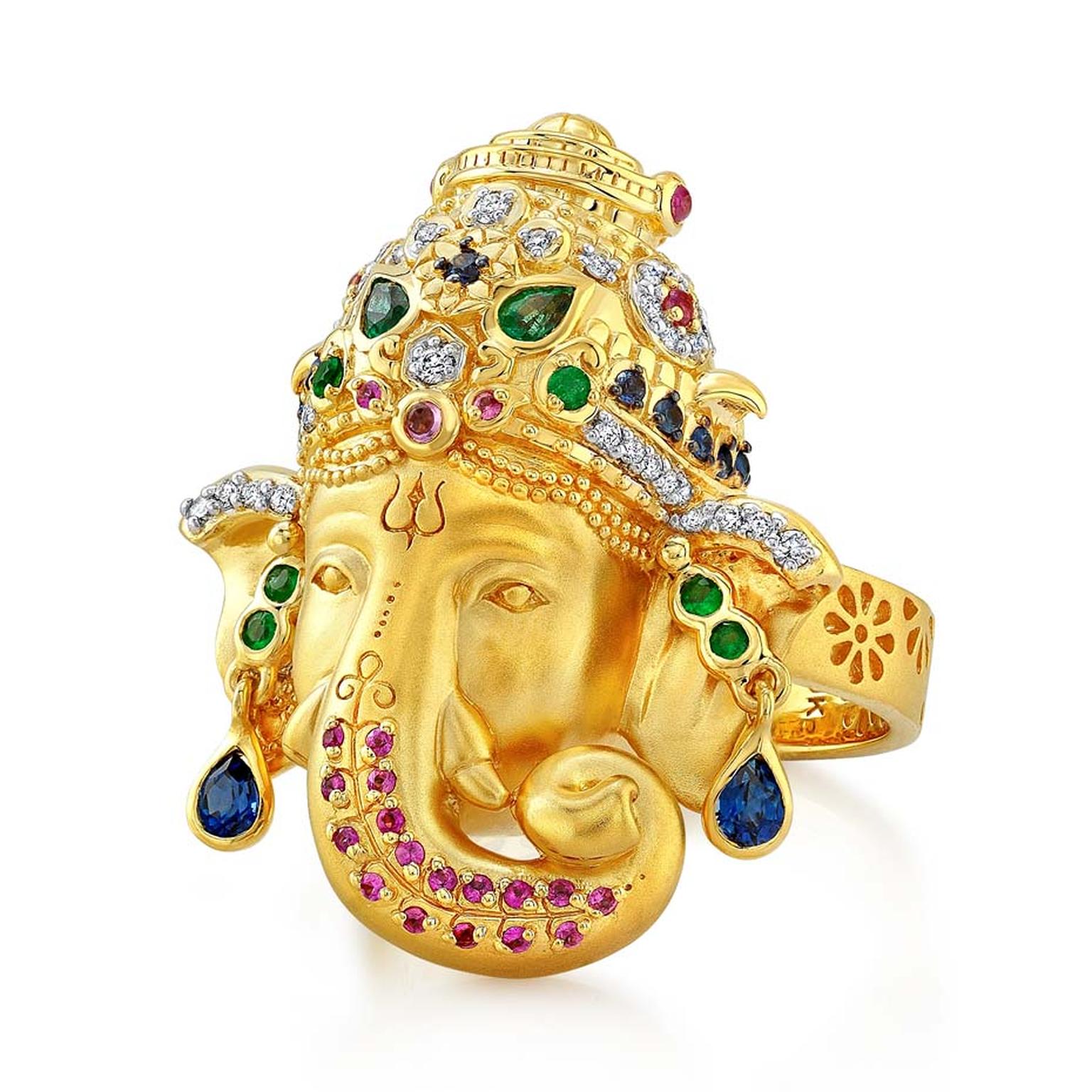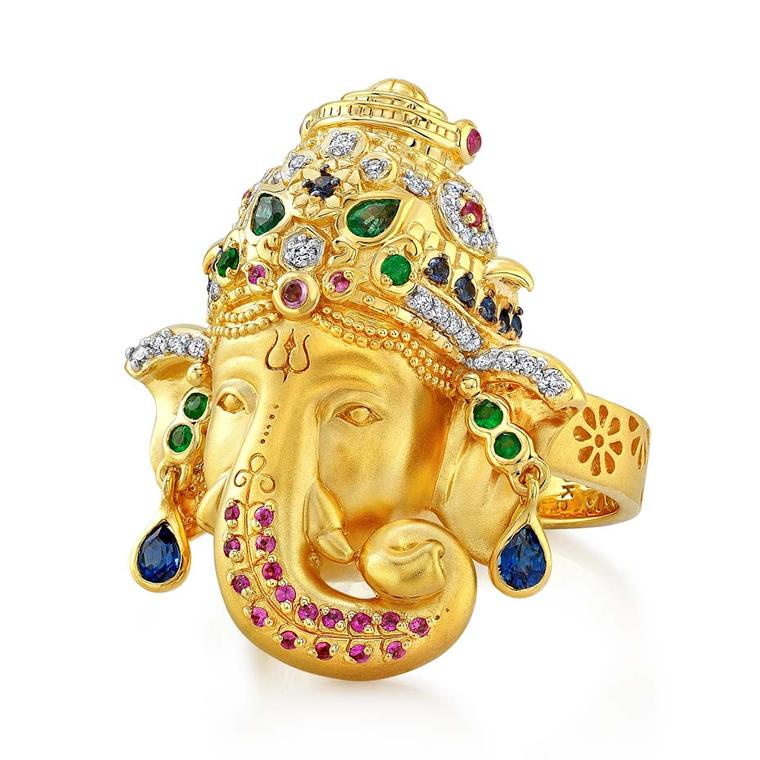 By Rachel Garrahan in New York
Buddha Mama Jewelry takes a fresh approach to luxury, infusing its high-end, handmade gems with Eastern motifs and Buddhist values.
Earlier this month, founder and designer Nancy Badia and her team celebrated the brand's New York launch with an intimate dinner featuring three of life's essential pleasures: champagne, fine food and lashings of fine gold.
The event was co-hosted by Buddha Mama and Lauren Kaminsky, LoveGold blogger and curator of Beauty and Essex Pawn, at the store's sister nightspot on New York's Lower East Side.
While enjoying dinner, guests ogled over the collection that marries Nancy's love of fine jewelry with her dedication to Buddhism, and for which she traveled the world to find the best materials and artisans to work with.
A world away from cheap tourist spot trinkets, the collection is a dizzying array of Dharma wheels, mandalas and other Buddhist and Hindu elements in the rich honey tones of Buddha Mama's signature 20k gold, with precious stones and intricate details. 
Ganesha, Hindu god of success and wisdom, sits proudly on a ring resplendent in diamonds, emeralds, and pink and blue sapphires while a large Buddha meditates among the softly curved leaves of a lotus, suspended from a chunky gold chain.
Nancy herself wore her one-of-a-kind handcarved jasper Buddha against a dramatic backdrop of white and brown diamond tassels.
In line with its principles, Buddha Mama Jewelry gives back to the community with its support of non-profit organizations near Nancy's home in Florida. Happy Buddha indeed.
Buddha Mama emerald and diamond pendant set in gold ($28,000).

Buddha Mama Large Flower Peace earrings with diamonds and emeralds ($19,260).

Buddha Mama one-of-a-kind hand-carved jasper Buddha necklace set with brown and white diamonds ($29,400).

Buddha Mama filigree hinged Hamsa cuff with diamonds and emeralds ($18,400).

Buddha Mama Dharma Wheel cuff with a cut-out diamond mandala and hollow spheres around the borders ($28,400).

Buddha Mama Auspicious charm bracelet in gold with diamonds and emeralds ($19,000).

Buddha Mama gold hand bracelet ($19,200).

Buddha Mama Ganesha ring surrounded by an Auspicious charm bracelet, pictured at the New York launch party.

Buddha Mama Ganesha ring with diamonds, emeralds and blue and pink sapphires ($5,800).