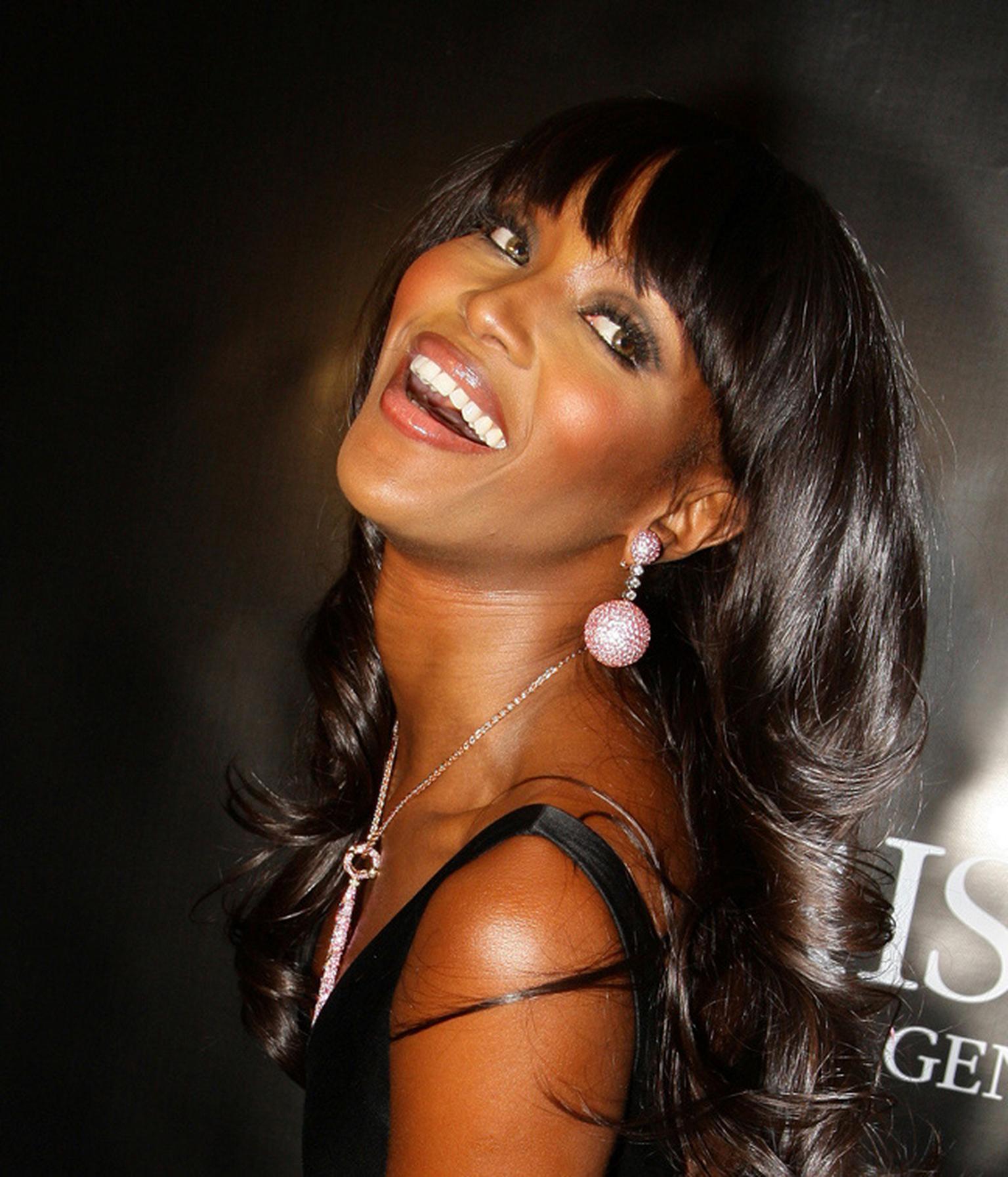 If a picture can speak a thousand words then de GRISOGONO's 20th anniversary photo album speaks volumes. So sit back and enjoy the ride as we journey through two decades worth of decadence from this Geneva-based jeweller, who has changed the way we wear our jewels.
In 1993, when mobile phones were a novelty and the internet was science fiction, Fawaz Gruosi was about to make an audacious move. He wanted to offer women jewels that were different, for those self-confident enough to want something fun, something fabulous and something very, very sexy. "Jewellery has changed," Gruosi told me over lunch on the beach in Cannes a few years ago. "It's no longer your late grandmother's stuff that you keep in a safe. It has to come with fun and glamour too. The rich already have lots of jewellery so I had do something different. It's about glamour and dreams."
And so the de GRISOGONO brand was born, determined to stand out as the go-to jeweller for those who yacht away their summers, cuddle up in snowy Gstaad in the winter and call Knightsbridge, Upper East Side and the 16eme arrondisement home.
As for the name, Gruosi tells us: "My two former partners and I were trying to find the right name in Italian. Then I heard the maiden name of one partner's mother, who was the Marquise de Grisogono. It was so powerful, mysterious and aristocratic - perfect for a jewellery company that produces exclusive pieces. The first jewellery design was a pair of earrings created for the Begum Salimah Aga Khan. I thought the pearls and the diamonds perfectly fitted her face."
The brand got off to a cracking start. At the opening cocktail party of the Geneva boutique, Sophia Loren, no less, was guest of honour. And when, in 1996, the boutique expanded to 106 rue du Rhone, Jacqueline Bisset and Gina Lollobrigida added to the growing roster of celebrity clients.
"I was so nervous about this very first de GRISOGONO event," remembers Gruosi. "It was the first time I met Sophia and she epitomises perfection to me, especially since I grew up in Italy where she is truly an icon. She made me feel comfortable right away. In fact, we recently had lunch in Porto Cervo. She remains someone very special to me and represents a very exciting moment in my life."
It was clear from the start that de GRISOGONO spoke to the most beautiful and extravagant women of the moment, and with this sparkling start, things only got better and better. Melanie Griffiths, Kate Moss, Salma Hayek, Demi Moore, Eva Herzigova, Eva Longoria and Naomi Campbell are just some of the women who have danced the night away in de GRISOGONO jewels.
So what is Gruosi's secret? "I try to create the finest piece of jewellery, which is sometimes big but in perfect proportion and with pure and sensual lines. I am an aesthete. What has always fascinated me is the materials and the magnificence of a stone's colour," he explains.
Over the years, de GRISOGONO has created audacious and voluptuous jewels such as the Jane collection and surprised by using unusual materials like the black diamond - which de GRISOGONO first brought to the world of high jewellery - as well as Icy diamonds and 'Browny Brown' gold.
It was in 1996 that Gruosi rocked jewellery convention when he presented a ring with a splendid white pearl atop a constellation of black diamonds. Never seen before in jewels of this kind, taking gambits such as this put the house at considerable financial risk due to black diamonds' lack of favour. But Gruosi followed his instinct and curiosity and was rewarded. Over the next two years the stone's value increased 35 times over.
It was this standout action that made the small, Geneva-based venture really take off. "My obsession with black diamonds was sparked by my discovery of the 190ct Black Orlov in a book [once the possession of Russian Princess Nadia Orlov]," says Gruosi. "The stone had not been popular due to the sensitive nature of the diamond and the precise cutting technique it requires to be transformed into a jewel. But the black diamond is no exception when it comes to dramatic impact and it has a fascinating history."
"I decided to dedicate a collection to this unique stone," continues Gruosi. "My strength lies in being anti-commercial. I do things out of passion. My first design soon caught the eye of a customer, notwithstanding her perplexity at the unfamiliar stones, and I promised her that her ring would forever remain unique. Despite many requests, it has indeed remained hers alone."
Gruosi tells us how he came to use another neglected stone, the Icy diamond: "I heard people calling Icy diamonds 'defective stones', but these defects are so homogeneous that they make them a miracle of nature. Icy diamonds are stones that have their own qualities and defects that can only be judged in a subjective manner. At the time, these milky stones were still something reserved for collectors. But in due course, just like black diamonds, they acquired great importance on the jewellery market."
The watches are as audacious as the jewels. As well as beautiful jewellery timekeepers, de GRISOGONO has ventured into some very unusual high complications. The 'Occhio' minute repeater and the 'Meccanico deG' stand out. Newest additions include the luminous Tondo by Night and the ultra-indulgent Sugar, swathed in precious gems.
"What I really like about the Tondo By Night is that it's imaginative and innovative," says Gruosi. "I love to take risks, and it is an example of one that I got good feedback from. After a creative complication, after a world-first mechanical digital watch, we did a fiberglass watch that was fun, innovative and stylish. I got the glow-in-the-dark feature idea in a nightclub. One can never imagine what de GRISOGONO's next step will be - that is the magic of this brand."
In 2003 the Paris boutique of de GRISOGONO opened at 358 bis, rue Saint Honoré with numerous famous celebrities in attendance, including Kate Moss.

In 2001, de GRISOGONO adorned celebrities at the Cannes Film Festival for the first time - a landmark moment for the brand.

In 2002 de GRISOGONO's first Cannes Film Festival party was held at the Hotel Du Cap-Eden-Roc. It has since become a renowned event for the luxury brand. Numerous celebrity guests attend each year, including Eva Longoria.

In 2003, Kate Moss wore this stunning turquoise and diamond de GRISOGONO necklace to the opening of the brand's first Paris boutique at 358 bis, rue Saint Honoré.

This statement ring is from de GRISOGONO's 'Jane' collection and features the brand's renowned Icy Diamonds.

In 2000 de GRISOGONO released a new collection - Icy Diamonds - diamonds with a high degree of fluorescence and classified as white on the scale of the Gemological Institute of America. de GRISOGONO used these stones in the 'Jane' collection, including this stunning pair of earrings.

Icy Diamonds also featured in this dazzling de GRISOGONO pearl ring.

de GRISOGONO's Instrumentino S20 watch comes in polished 18ct pink gold set with white diamonds and pastel pink galuchat strap with a polished 18ct pink gold butterfly buckle.

This statement ring features rubies and de GRISOGONO's renowned Icy Diamonds, set in 18ct white gold.

In 1996 the de GRISOGONO boutique expanded. VIP guests at the launch party included Jacqueline Bisset and Gina Lollobrigida.

The first de GRISOGONO boutique opened in 1993 in Geneva, where Sophia Loren was party guest of honour. She remains a close friend of owner Fawaz Gruosi.

Bianca Balti was made de GRISOGONO's brand ambassadress in 2011 at the Cannes Film Festival, where she wore this diamond and pearl layered necklace.