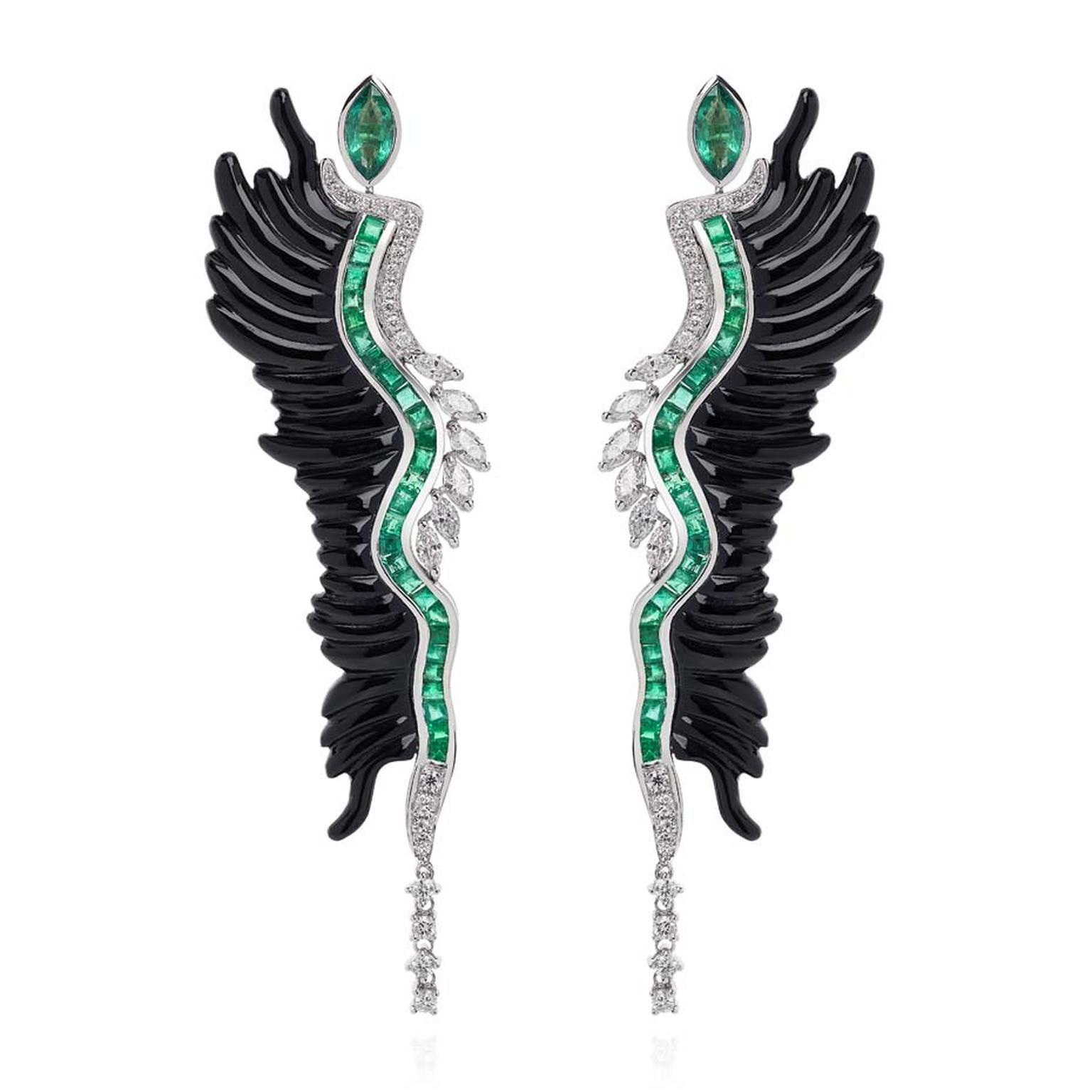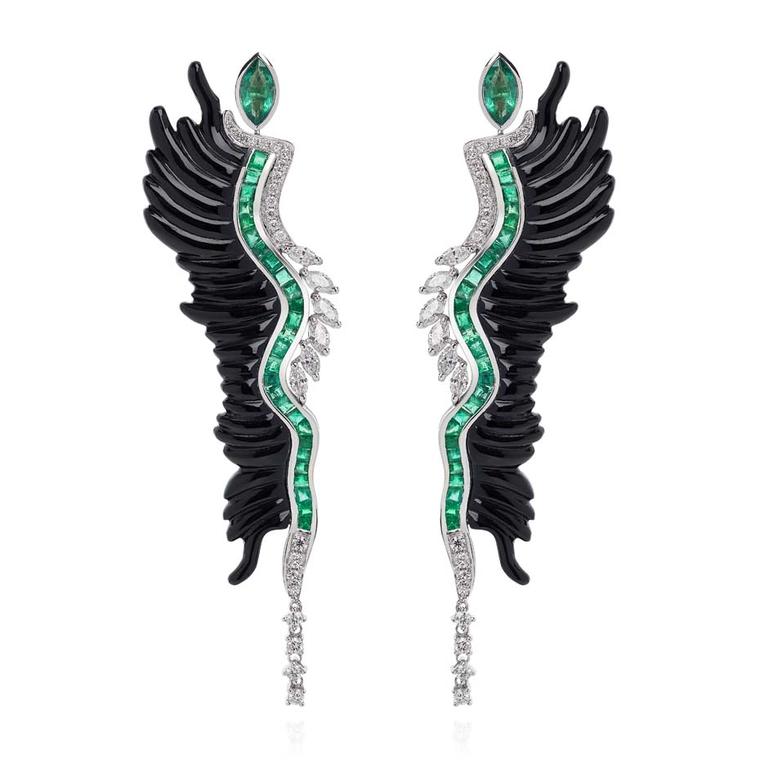 By Jordan Clary in Nevada
Black onyx has been showing up on runways a lot lately, often as a dramatic contrast against platinum and diamonds. Glittering strands of beads like jet tears are striking in their simplicity. As cabochons, onyx evokes night skies and dark places.
Sometimes melancholy, always mysterious, these black gems also offer a contrast to what appears to be a burst of colour this season. At one end of the spectrum scintillating blooms like the recent Graff Diamond's "Hallucination" wristwatch seem to be everywhere. At the other end sombre and dramatic black onyx suggests shadows rather than rainbows.
Geologically, one of the things that makes onyx, a form of chalcedony, unique is the way it forms in bands of alternating colours. Whereas most banding in agates is random and disarrayed, in onyx the bands are parallel. Ancient Romans sometimes used these multi-layered stones for negative relief carvings. The layers were individually carved to create intricate scenes.
Black onyx has also been used for intaglio and cameos. Some cameo artists used the example of the early Romans and engraved the contrasting coloured layers to create a three-dimensional carving. It lends itself well to hard stone cutting and makes stunning beads.
Although black onyx is probably the most popular, onyx comes in colours from white to deep purple. In fact, most black onyx has been treated either by dying or heat. It's been that way for thousands of years. The first century naturalist, Pliny, the elder, mentions onxy, as well as its treatment techniques, in his Naturalis Historia.
And the legends stretch back even further. According to mythology, onyx was formed when Cupid came upon Venus sleeping on the banks of the Indus River and decided to trim her fingernails. They drifted to the bottom of the river and so became onyx, a stone of divine origin.
Ray Griffiths yellow gold ring with a central cabochon onyx, surrounded by pavé diamonds.

Amulette de Cartier pink gold pendant with onyx surrounding a brilliant-cut diamond.

Amulette de Cartier pink gold bracelet with onyx surrounding a brilliant-cut diamond.

Van Cleef & Arpels Cosmos Between the Finger ring in white gold with brilliant-cut diamond buds surrounded by onyx and diamond petals.

Carla Amorim Russia Collection Ballet earrings with onyx, nude quartz and black diamonds, inspired by the Russian ballets of the early 1900s.

Kara Ross Large Cava Cuff with Pangea Accent in yellow gold with a black onyx base, rock crystal inset and diamonds.

The colourful David Webb earrings worn by Jennifer Garner at the Screen Actors Guild Awards 2014, with onyx, amethyst and diamonds.

Leyla Abdollahi Lust & Lure collection ear cuffs in white gold with diamonds, emeralds and onyx.

Leyla Abdollahi Lust & Lure collection cuff earrings in white gold with diamonds, emeralds and onyx.