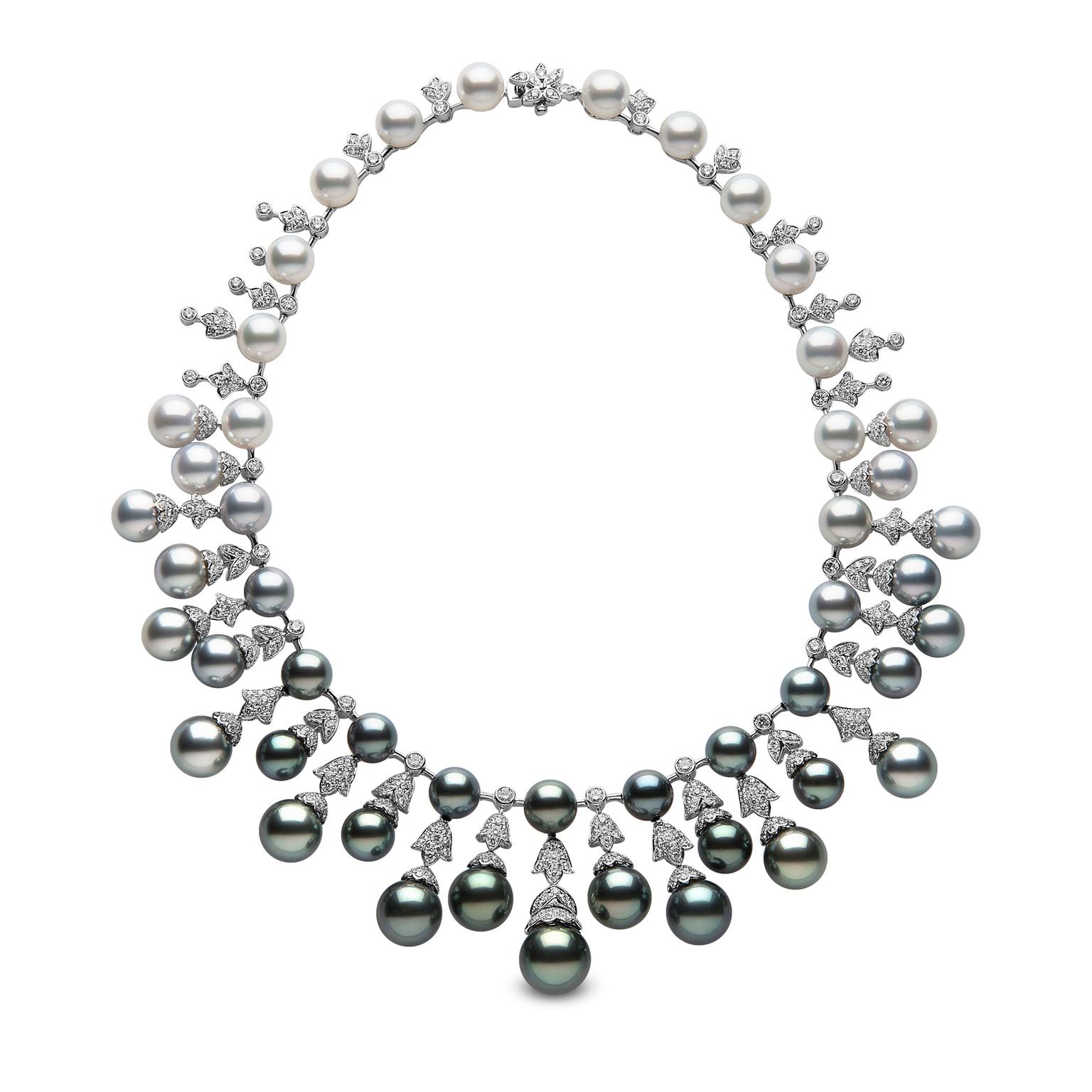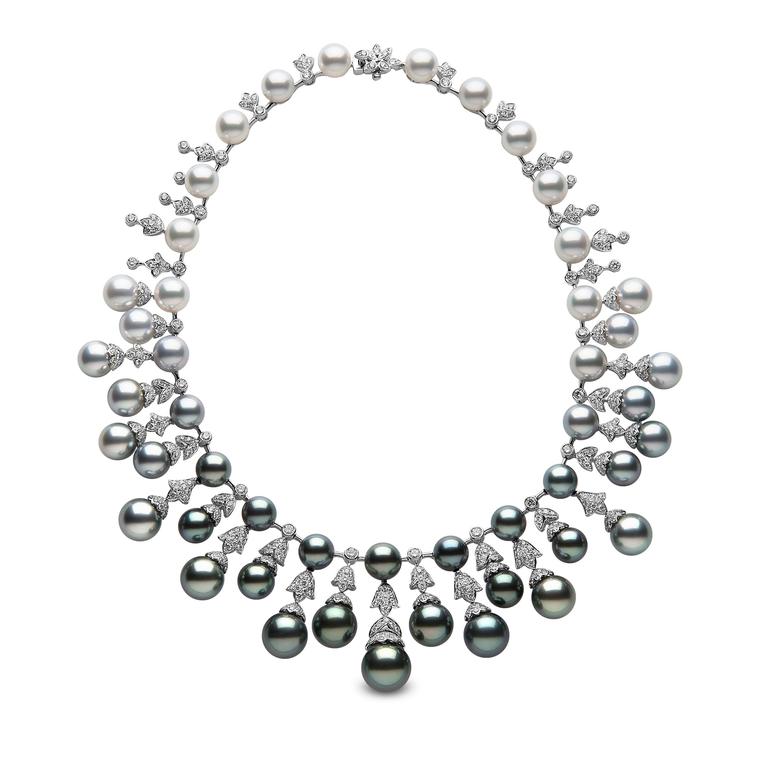 Black pearls appear to be enjoying something of a fashion moment, but as there is only one natural black pearl in every 15,000 oysters, they are extremely rare and therefore undeniably special. 
Their correct name is Tahitian pearls as they are cultivated primarily around the islands of French Polynesia. These pearls are formed by the native black-lipped Pinctada margaritifera oyster, which has a thick black band on its nacre that gives the pearl its dark colour. An oyster can grow to the size of a dinner plate and the larger the oyster, the larger the pearl. 
One of the most respected and established pearl houses is YOKO London, whose predecessors have been handling some of the world's most exquisite pearls for almost 300 years. Since 1973, YOKO London has made a name for itself in sourcing the largest and most unusual pearls, including rare hues and, of course, black Tahitian pearls. YOKO's importance in the world of pearl jewellery was recognised by the V&A Museum, which included four of its jewels in its 2013 Pearls exhibition. 
With a reputation for exceptional quality, YOKO incorporates the best of its pearls into stunning fine jewellery pieces that have gained a celebrity following, including the model Natalia Vodianova and British actresses Charlotte Riley, Kara Tointon and Natalie Dormer. 
At the Couture Show Las Vegas, I caught up with Michael Hakimian - the seventh generation of his family to work with jewels. He tells us what to look out for in a Tahitian pearl: "Even surface, roundness - the same criteria that applies to all pearls. Tahitian pearls come in a range of colours, starting from light grey all the way through to dark blacks. The perfect black pearl has a lot of iridescence, so generally speaking you get a little bit of green colour coming out, a little bit of purple coming through and a little bit of red." 
This pearl jewellery necklace is an impressive gathering of very dark Tahitian pearls. At the centre is a large black Tahitian pearl that gradually gives way to lighter grey and then silvery white Australian South Sea pearls. To find pearls of this quality and in these impressive sizes and then to graduate them takes years of collecting, as well as patience few pearl jewellers can afford.
Read more about black pearls here
I love the Volcano pearl collection by Italian Alessio Boschi jewellery as its really does capture the shapes and colours of an earth-shattering eruption, with large black and grey Tahitian Keshi pearls imitating oozing lava, and sapphires the heat of the explosion.
Finally, I adore this Autore pearl ring, which pairs Tahitian Keshi pearls with a pavé of pink diamonds and white gold in a lovely free-flowing form.
So when you think of pearls, remember that black is the new white. 
Read more about luxury Tahitian pearls here
Italian designer Alessio Boschi has captured the moment a volcano erupts in his Volcano jewels, featuring large black and grey Tahitian Keshi pearls and sapphires.

This black pearl necklace from Alessio Boschi features black pearls and sapphires to represent the oozing lava and fiery heat of a volcanic eruption.

Alessio Boschi's Volcano collection is designed to be worn in different ways. The two necklaces can be fastened together to become a fashionably long sautoir-style necklace.

This Autore pearl ring pairs Tahitian Keshi pearls with a pavé of pink diamonds and white gold, from the Orchid collection.

YOKO London black pearl necklace featuring very dark Tahitian pearls, which give way to lighter grey and silvery white Australian South Sea pearls.