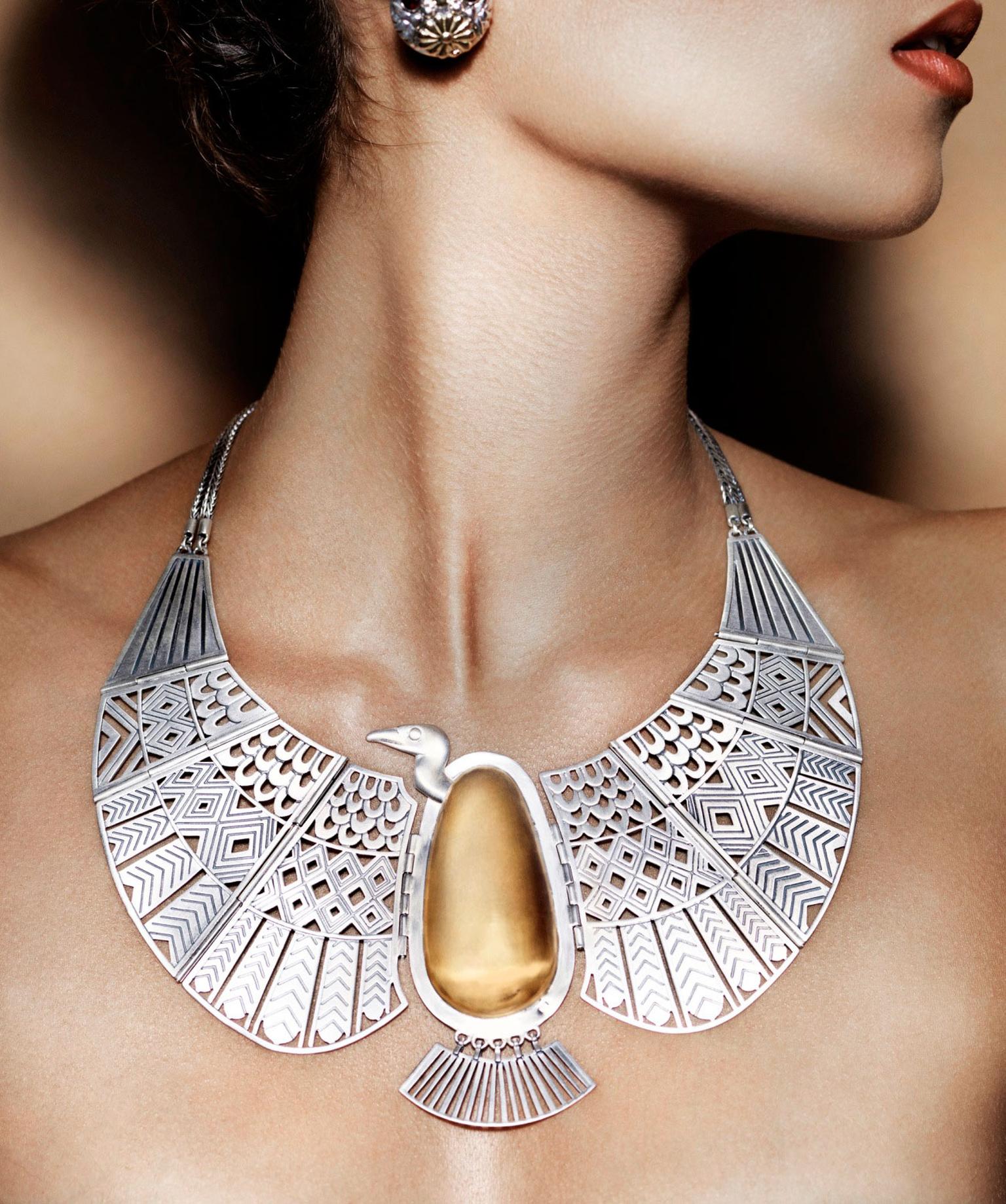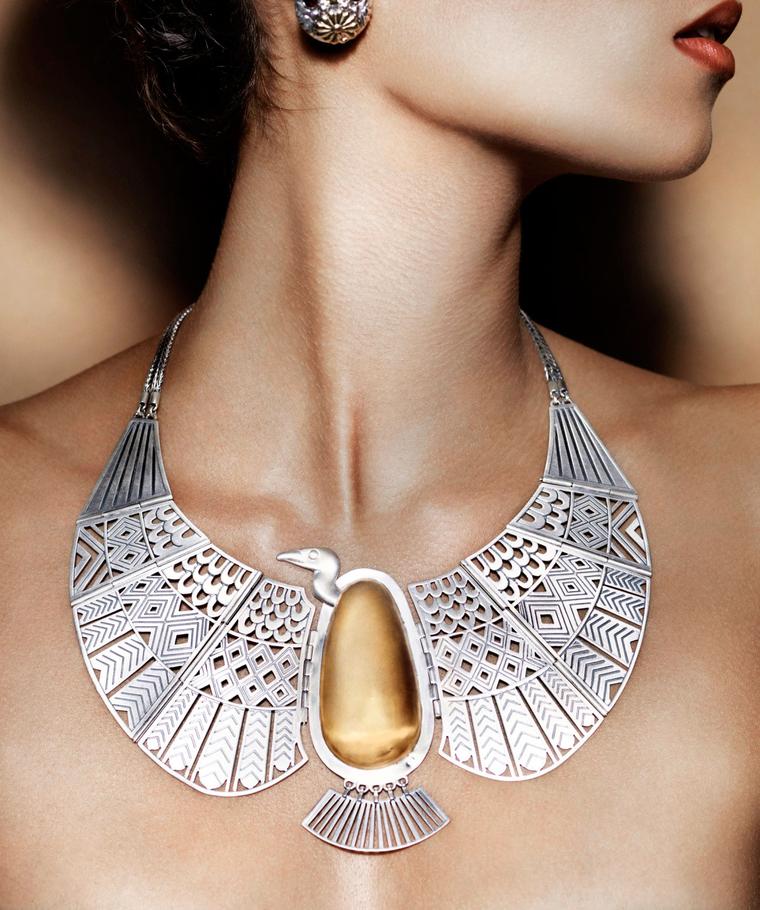 Azza Fahmy, the Egyptian jewellery house based in Cairo, brings the rich culture of the Nile to very wearable jewels with a contemporary twist. Perhaps the strongest and most easily recognisable theme is found in the symbols we all know from the 7,000 years of Egyptian history. Scarabs, vultures and other Pharaonic symbols dominate the designs and, together, are the perfect collection with which to introduce the company to the world as it launches its e-commerce website and widens its reach (click here to visit the online shop).
The story of Azza Fahmy is as intriguing as the jewels and one that is an inspiration to women around the world. In 1969, Azza Fahmy came upon a book of jewellery designs of Medieval Europe, and she knew she had found her vocation. She had to keep on her day job in Cairo illustrating books for the Government to finance her new interest. "I tied my hair back, put on my overalls and spent my days in a workshop full of men learning the tricks of jewellery making," says Fahmy. Under the tutelage of the master goldsmiths of Khan el-Khalili, she filed, soldered and cleaned metal. "I was sitting with them but, while they would be making typical gold pharaonic cartouches, I was working on my designs."
A British Council grant allowed Fahmy to study jewellery craft at the City of London Polytechnic, where she learnt theory and manufacturing techniques. Here began her interest in the history of jewellery that infuses her work. With this cultured yet hands-on approach, Fahmy broke into the traditionally male domain and began her business.
Today, the company is still entirely owned by Fahmy and her two daughters Fatma, Managing Director, and Amina, Design Director, and employs 180 jewellers in a western suburb of Cairo, with stores around the world and a following of women who appreciate the cultural references contained within her jewels, which often incorporate Arabic proverbs and script. Karen Hughes, the US Under Secretary of State, wore an Azza Fahmy pearl necklace on her 2005 Middle Eastern tour, inscribed with the Arabic words for: love sincerity and friendship. So respected is the level of craftsmanship and authenticity that Fahmy has designed a collection of jewels for the British Museum.
Despite the upheavals and, most recently, revolution that ousted Mubarak, Azza Fahmy is today the most prominent Egyptian luxury jeweller. Just before Christmas, Fatma Ghaly, Fahmy's daugher - Managing Director of the company - was in London to launch the new website and e-commerce platform. "The revolution made me think that it is more important than ever to be online," remarked Fatma of the strategy to expand beyond their own stores and offer to the world the unique mix of Azza Fahmy jewels to the world.
Azza Fahmy sterling silver and 18ct gold scarab pendant.

Azza Fahmy winged scarab ring (£720).

Azza Fahmy sterling silver pectoral necklace.

Azza Fahmy 18ct gold crescent earrings with semi-precious stones.

Azza Fahmy Pharaonic cuff in sterling silver (£2,440).

Azza Fahmy sterling silver and 18ct gold vulture. £2,620