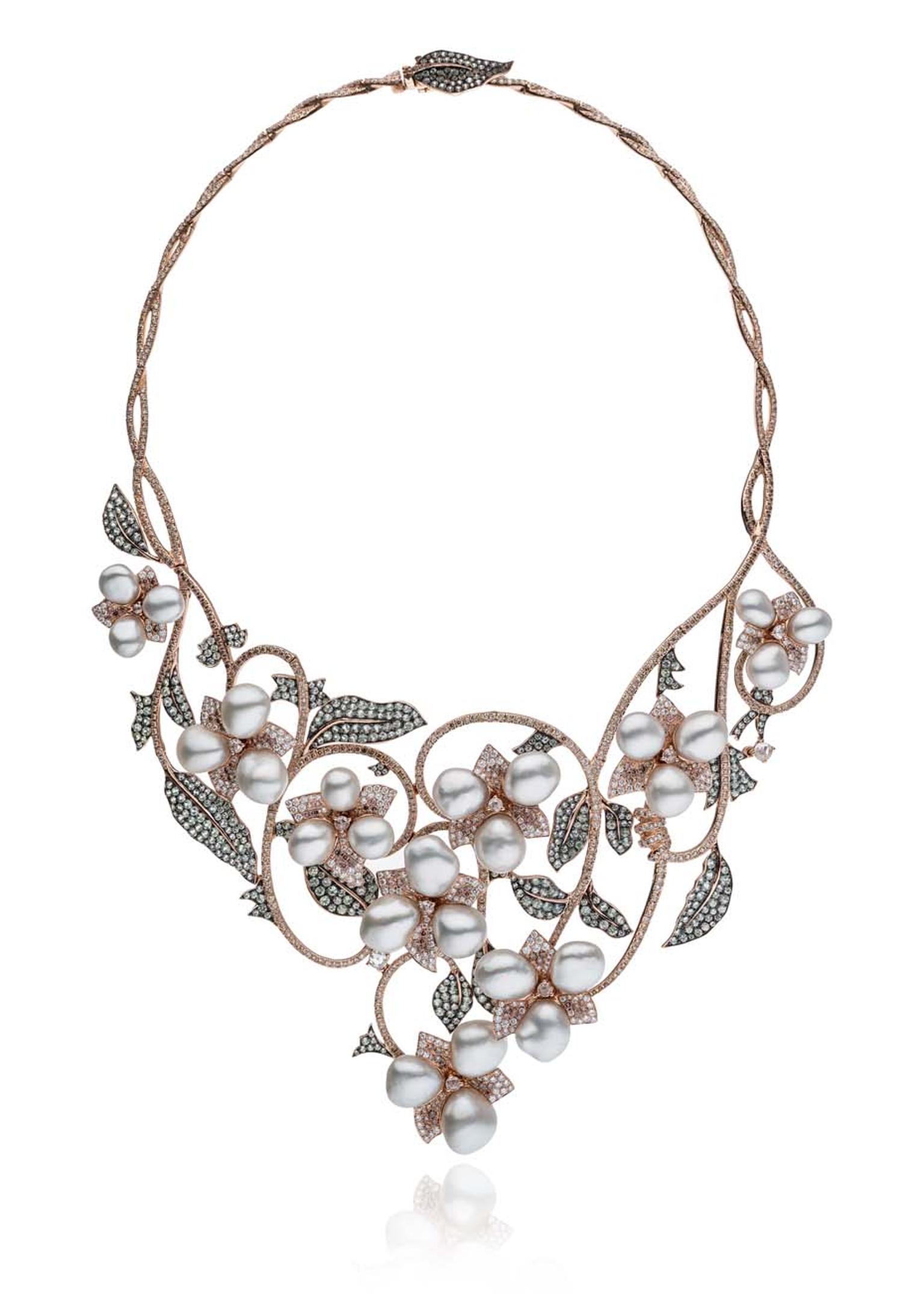 It is the rich quality of the nacre that gives Australian South Sea pearls such an iridescent play of colours. The shimmering lustre of these cultured pearls is the perfect expression of femininity. Here, some of the country's top jewellery designers describe how Australian pearls have inspired some of their most recent creations.
Read more about South Sea pearls
Autore unveiled its new Orchid collection at Baselworld, and founder Rosario Autore describes the florid influences behind the pieces: "Our studio's inspiration was sparked by the exotic nature of orchids that inhabit the harsh Australian landscape, of which there are more than 800 species. We have tried to re-imagine their individual colours and shapes by combining South Sea pearls and strikingly coloured gemstones." Autore's goal was to mirror the natural colours found in the petals and stems of orchids, which was achieved with the use of subtle movement and graduated coloured gemstones.
Read about the history of pearls
As the world's largest source of the finest quality Australian pearls, Paspaley's atelier pays heed to its heritage while applying novel updates to time-honoured motifs. The Lavalier fine jewellery collection is an homage to a pendant popularised by the Duchesse de la Vallière, a mistress of King Louis XIV, featuring delicate fine mesh gold chains encasing pearls - pieces that can be customised by pearl choice.