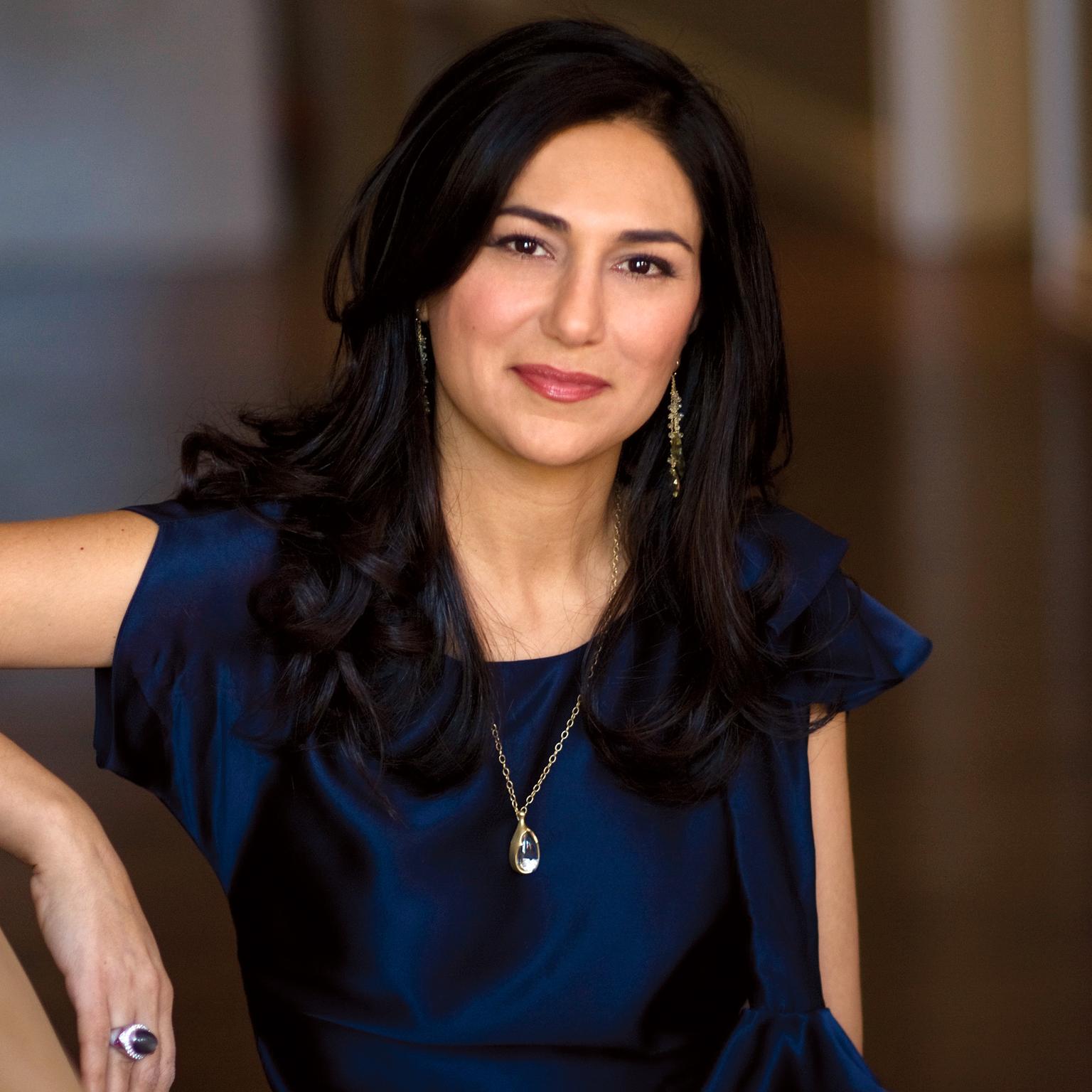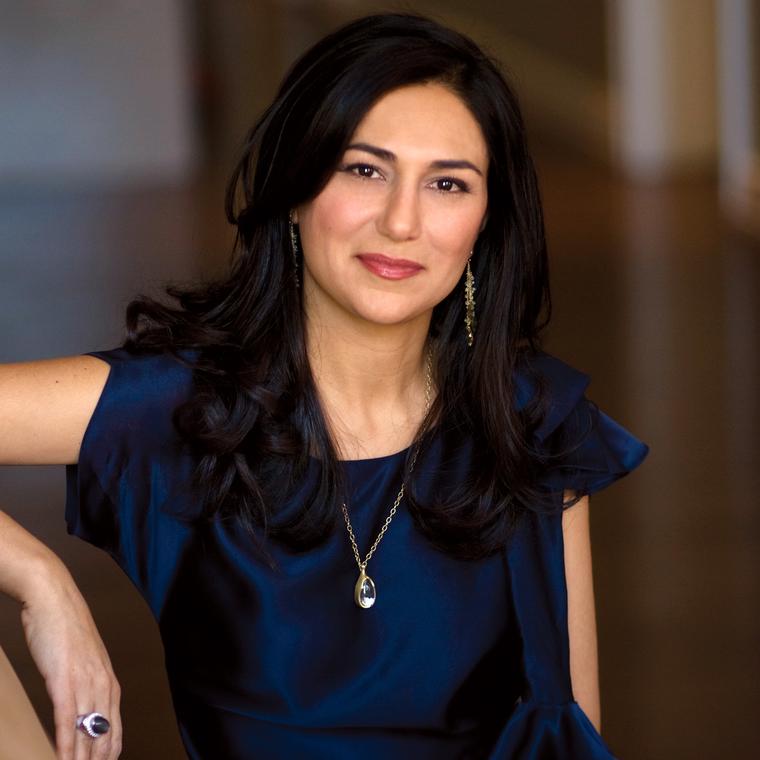 Anahita jewelry combines a beguiling combination of soft, fluid forms and sharp, structured edges, which are informed by designer Anahita Guity Stein's Iranian heritage and previous career as an architect. "I try to stay within the language that inspires me," she says of her jewelry. "I love the soft, sculptural forms of Moorish and Art Nouveau design." 
Her popular yellow opal earrings are a case in point. She first fell in love with the elongated briolette shape, and then the gemstone's soft color with its white variegations. "It's such a sinuous shape with a feminine pop of color." Like all Anahita jewelry, these opal earrings have a seductive, hand-rubbed satin finish. "I love it because it gives a rich, yet soft, depth to the gold's lustre," she explains. "My jewelry is meant to be touched."
Anahita and her family left Iran during the 1978 Revolution, living briefly in Germany and the UK before emigrating to the US when she was eight. She is based in Chicago but lived in New York for 20 years, and regularly returns to visit her workshop, where all her designs are made by hand.
An architect for 10 years, it was after having her first child that prompted a change in career. "I loved the idea of a creative process of putting pen to paper and producing a finished piece within a month or so," she says.
Leaving behind the planning and political delays endemic in architecture, she started taking jewelry classes and realized she had found her niche. "I loved the scale of design," she adds. "For me, jewelry is wearable art." 
One of her favorite pieces in the collection is the crystal amulet filled with diamonds or sapphires. These were inspired by stories of ancient warriors who gave their loved ones tear cups when they went off to war. It was a sign of their devotion if they were filled upon return from battle. "I fell in love with this romantic idea and, in turn, it inspired the piece," she says.
Anahita tries to design each piece in her collection as one whole rather than an assemblage of parts. Inspired by a Persian tile motif, her elegant prehnite and diamond cuff weaves fluid lines of cognac diamond pavé over and under those in plain gold. The effect is three-dimensional luxury: "It really makes it comes alive," she says.  
She chose prehnite for the bracelet as she has a passion for any stone with a soft, muted color, as well as a mystical feel.
Moonstones and labradorite are among her other favorites. That mysticism is reflected in her serpent moonstone choker, inspired by her dream of the Garden of Eden at dusk. A delicate, moon-like orb of the moonstone on one side contrasts with the sharp silhouette of the serpent on the other. "I love to juxtapose softness with sharper details in my jewelry," she explains.
With a new collection well under way for May, we look forward to seeing where Anahita takes us next.
Anahita Guity Stein brings her Iranian heritage and previous career as an architect into her wearable art jewelry.