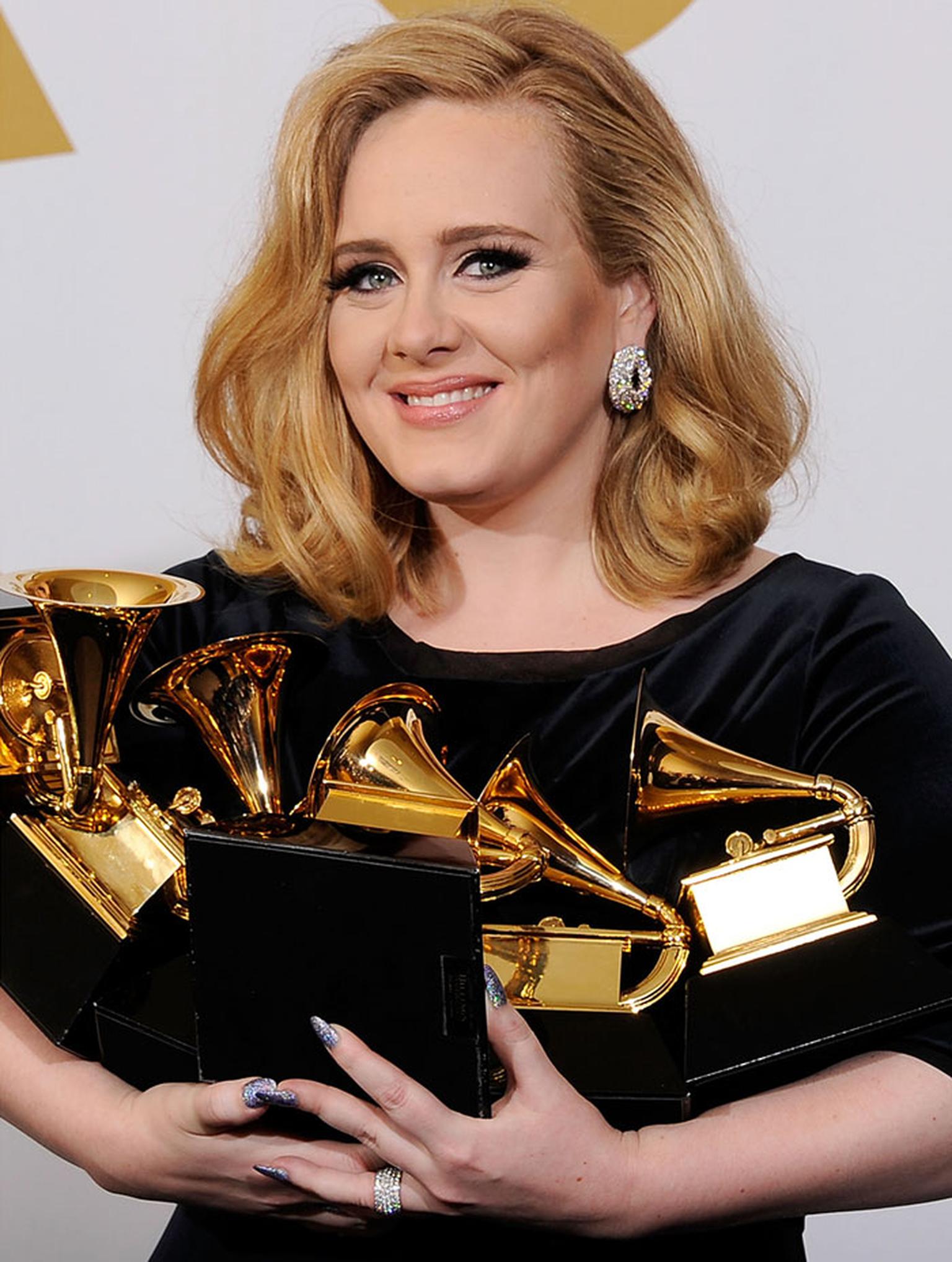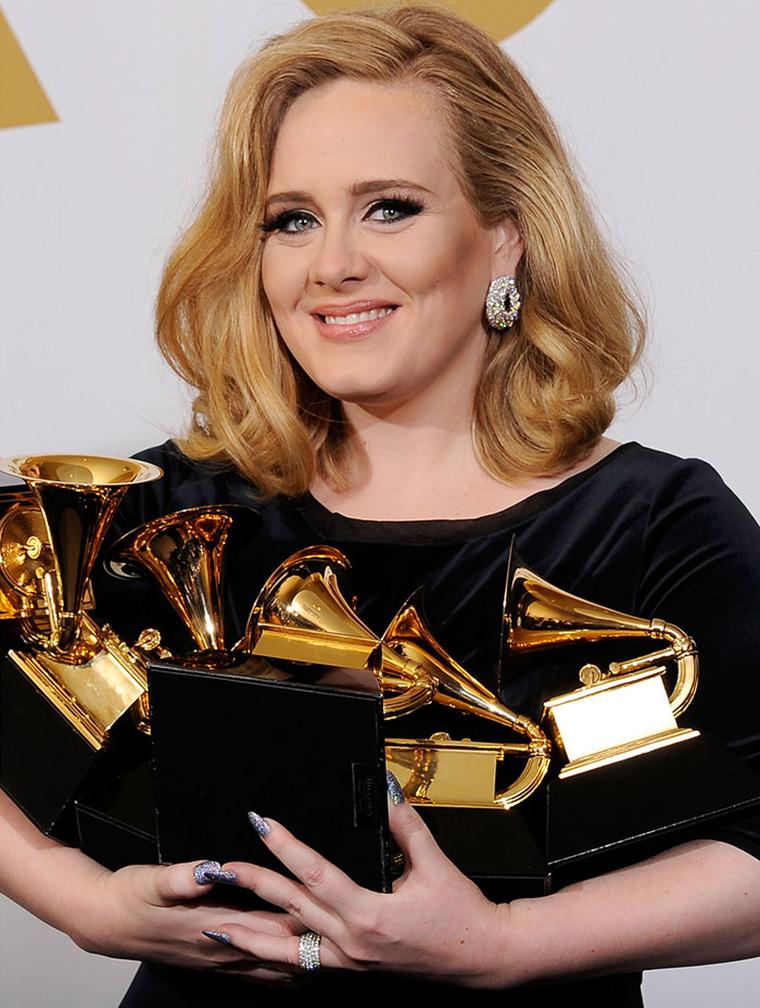 Adele wore Cartier jewellery to the Grammy awards 2012.  Adele chose white gold and diamond Cartier Habana earrings and an 18ct white gold and diamond Cartier Nigeria ring as she took home a haul of six grammys, including best record, best song, and album of the year. Having recently recovered from throat surgery, she also staged a mighty live comeback at the awards ceremony and looked stunning from her recent time off.
Cartier was also on the other side of the Atlantic to make the stars shine as brightly at the BAFTAs. In chilly London, Livia Firth and her Oscar-winning husband Colin Firth took to the BAFTAs with vintage Cartier tassel earrings from 1907 with emeralds and diamonds, as Tinker Tailor Soldier Spy triumphed in the Outstanding British Film category.
Livia Firth wearing Vintage Cartier 1907 Tassel Earrings at last year's 2012 BAFTAs

Adele wears Cartier's Habana Earrings and Nigeria Ring to complete her diva makeover.