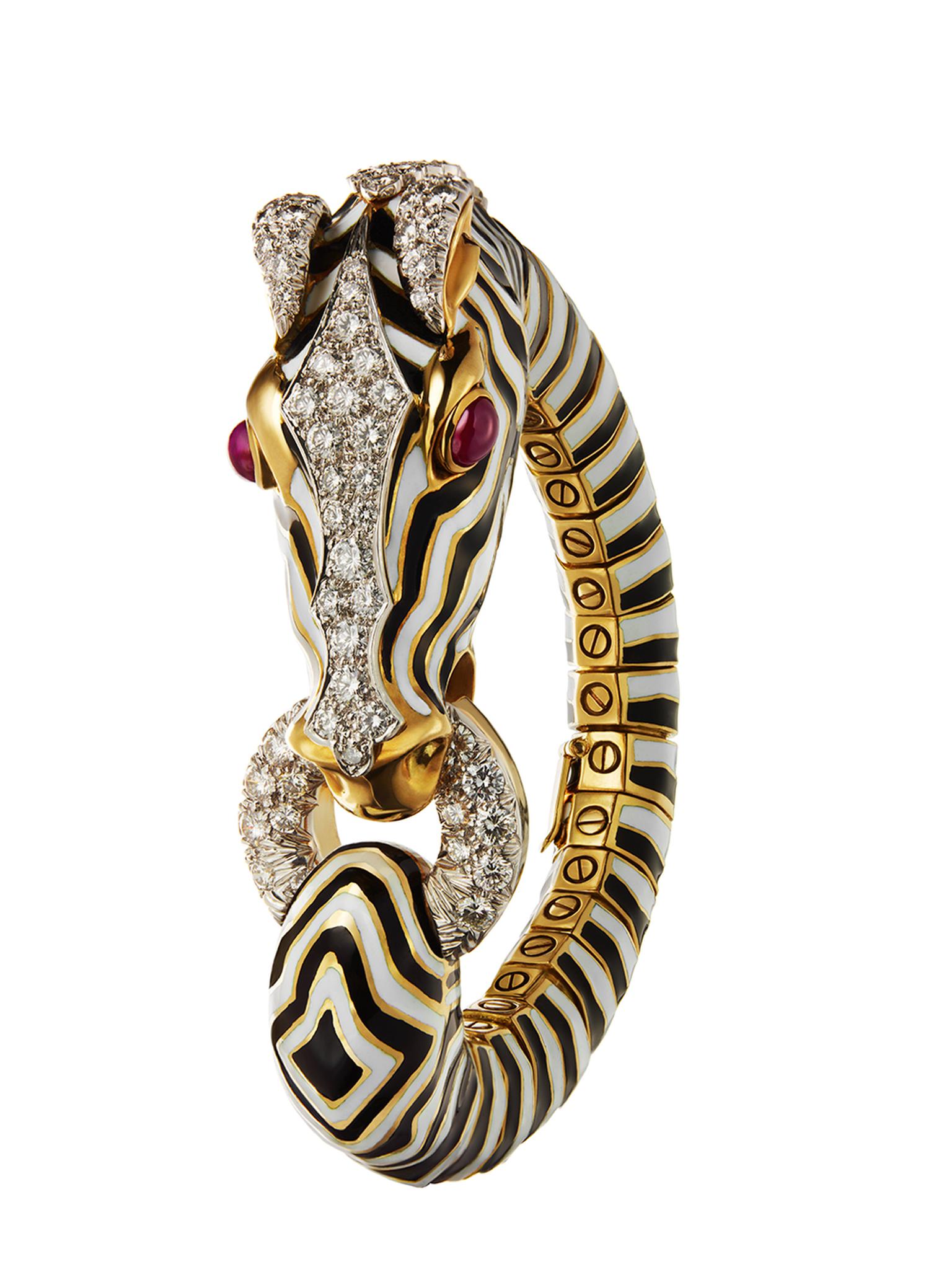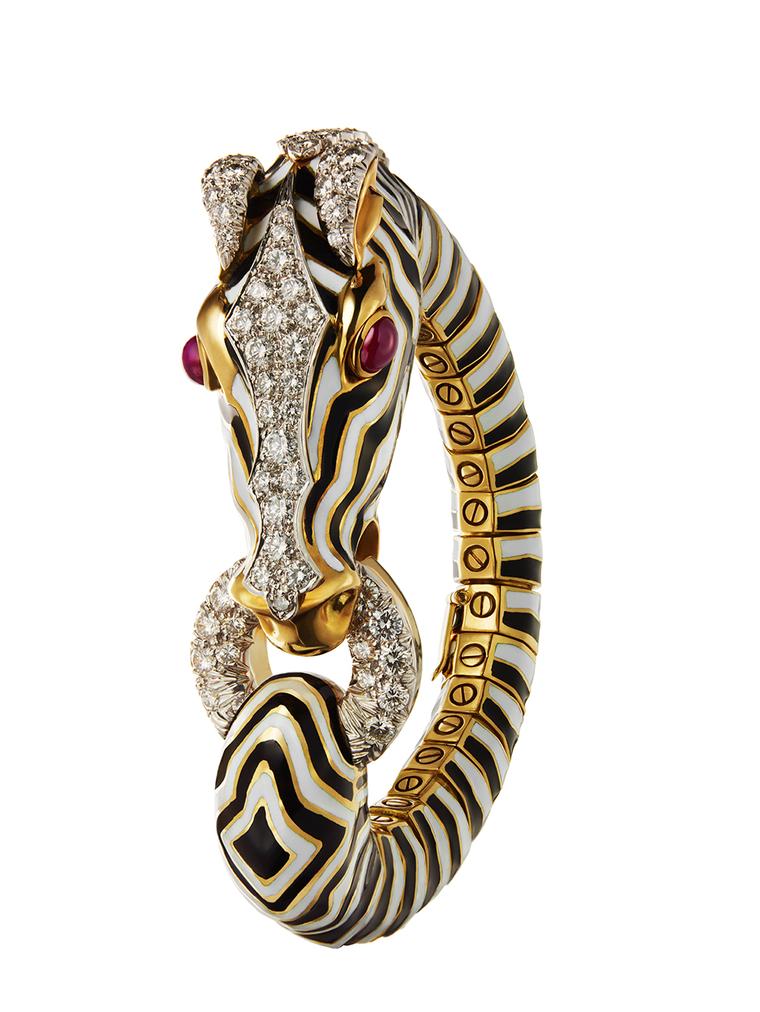 In the year of its 65th anniversary, luxury book publisher Assouline has launched 'David Webb: The Quintessential American Jeweller', which explores the long and distinguished career of famed designer David Webb.
Written by jewellery lecturer and writer Ruth Peltason, the lavish 368-page coffee table book honours the man who redefined 20th-century American jewellery. One of the most prolific designers of his time, at the height of his career, self-taught David Webb operated two workshops that employed 200 master jewellers and 37 gem-setters.
Often inspired by his passion for art and ancient cultures, Webb is perhaps best known for his enamel jewellery, which often referenced animals. Coral bangles were carved into the shape of dragons, while bejewelled bracelets took on the form of snakes and rings emulated tigers.
Famous for his bold use of colour, dimension and attention to detail, his designs soon attracted the attention of Hollywood. The go-to jeweller for stars during the 1960s and 1970s, he accessorised a vast clientele of famous faces, and his creations were often seen on the pages of top fashion magazines. Legendary Editor of Harper's Bazaar, Diana Vreeland, owned one of his diamond-encrusted zebra bangles, while jewellery-lover Elizabeth Taylor dedicated four whole pages to his work in her book, 'My Love Affair With Jewellery'.  Webb also graced the wrists, necks and fingers of some of America's wealthiest socialites, including Nan Kempner, Gloria Vanderbilt and Brooke Astor. 
Three years in the making, this beautiful book features specially comissioned photography of over 300 pieces of jewellery, which details Webb's evolution as a designer. Accompanied by the original illustrations from his archive of over 40,000 drawings, all of the jewellery has been carefully authenticated and is described in detail. 
'David Webb: The Quintessential American Jeweler', published by Assouline, explores the career of one of America's most successful designers, David Webb.

The 368-page coffee table book includes over 150 photographs and illustrations of David Webb's colourful creations.

Written by jewellery lecturer and author Ruth Peltason, the book also features original drawings from David Webb's archive.

David Webb was renowned for his bold use of colour.

David Webb's creations showed off an exquisite attention to detail.

David Webb often took inspiration from the natural world and created jewels in the form of frogs, tigers, monkeys and elephants.

David Webb's signature style was flamboyant and fun.

Former editor of Harper's Bazaar, Diana Vreeland, often wore a David Webb enamel zebra bangle similar to this one, which features in Assouline's new book.