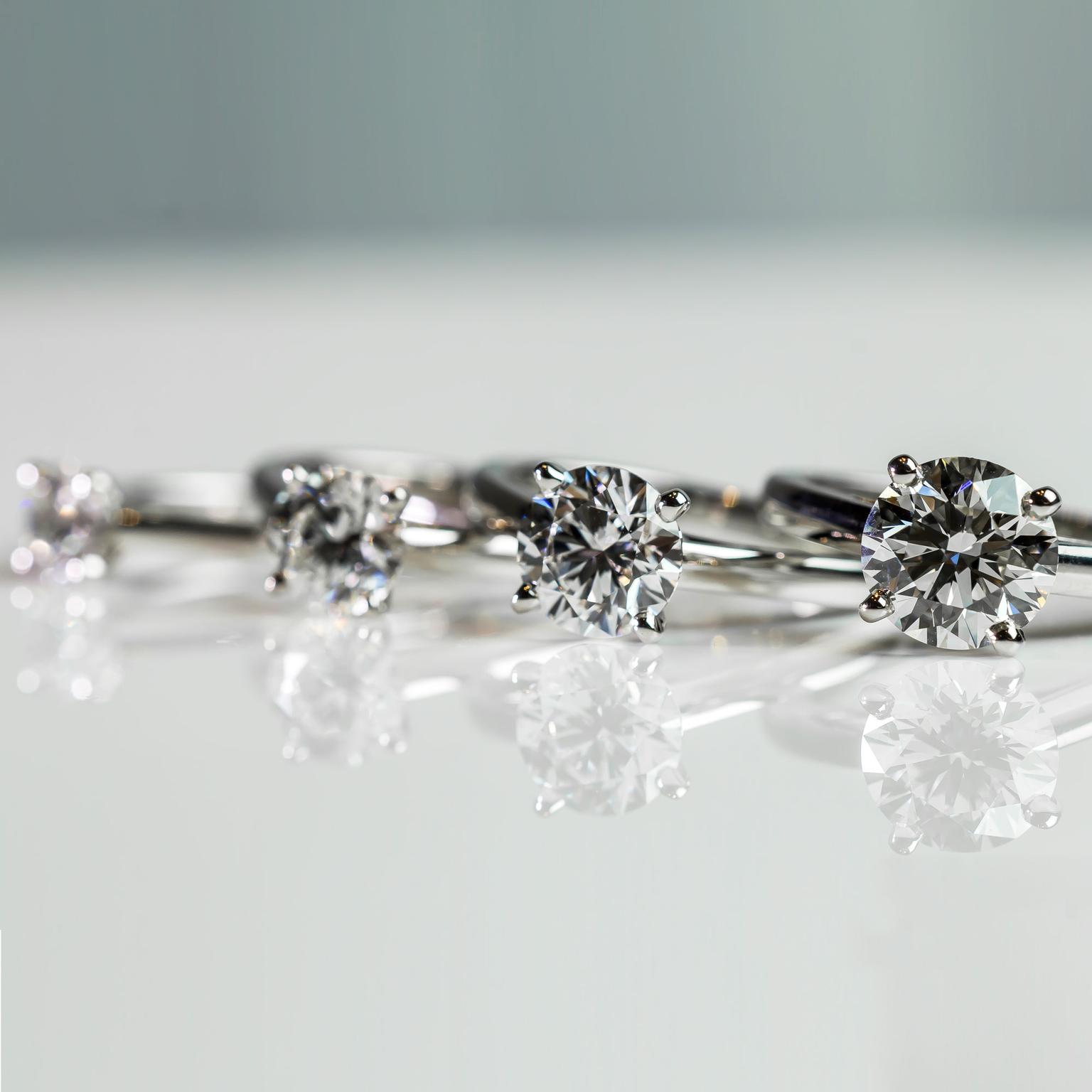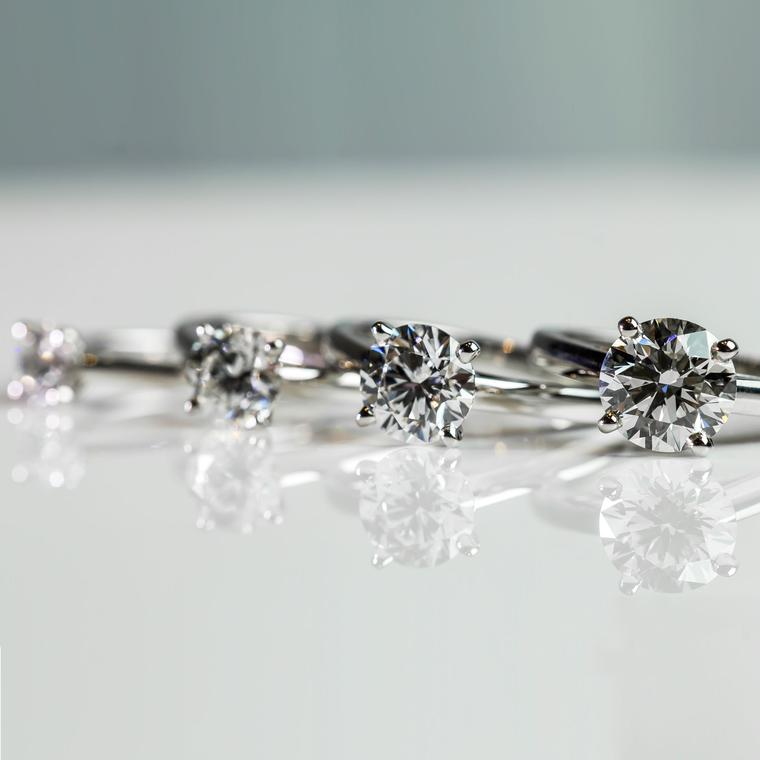 Watch our video on how to buy the biggest round diamond engagement ring for your budget - scroll down to beneath this article to view it - and it will give you a clear idea of what to consider before setting out on your hunt for that all-important ring. With so many diamond engagement rings to choose from, the amount of information can be overwhelming, which is why I am focusing on just the round brilliant-cut diamond - a classic for engagement rings.
I chose to visit De Beers for this story and video, as few houses offer such a range of different size and quality of diamonds, giving you a really good overview and understanding of what is possible when it comes to round brilliant diamond engagement rings.
I have chosen six De Beers engagement rings in two styles, the Classic solitaire and the Aura, and in three different carat sizes: 0.5ct, 1ct - the most popular size for engagement rings - and 2ct. The preferred metal is platinum, which complements the white diamonds perfectly. Scroll through our picture gallery and you will see a "Find out more" link, which clicks through to our Window Shopping section, allowing you to browse six diamond rings similar to those featured in our video.
Just to remind you - and in case you haven't seen the video yet - the four tips in the video set out the key considerations to tackle, starting with the obvious issue of money, so have a budget clearly set before starting your journey to engagement ring happiness.
My second tip is not to be shy about trying on different size rings to see how they look on the hand. This is the only way you will really understand the difference between a 0.5 carat and a 1 carat. At this point, keep an open mind and don't assume you can't afford a slightly larger ring, as this is where my third tip comes into play.
If you are prepared to go down the scale in both clarity and colour - even down to J colour - then you can go up in carat size. Colour is difficult to assess unless you are a diamond grader and clarity is judged on inclusions and flaws visible under magnification.
Finally, the design of the ring can make a diamond look significantly bigger, which is why the De Beers Aura ring with its halo of diamonds is so successful. Adding size and sparkle, it makes the very most of the central diamond.
De Beers DB Classic round diamond engagement rings in three different carat sizes: 0.5ct, 1ct - the most popular size for engagement rings - and 2ct.

Three De Beers Aura diamond engagement rings illustrate the difference in size between a 1ct, 1.5ct and 2ct round brilliant diamond.

Four De Beers DB Classic round brilliant diamond engagement rings in different carat sizes.