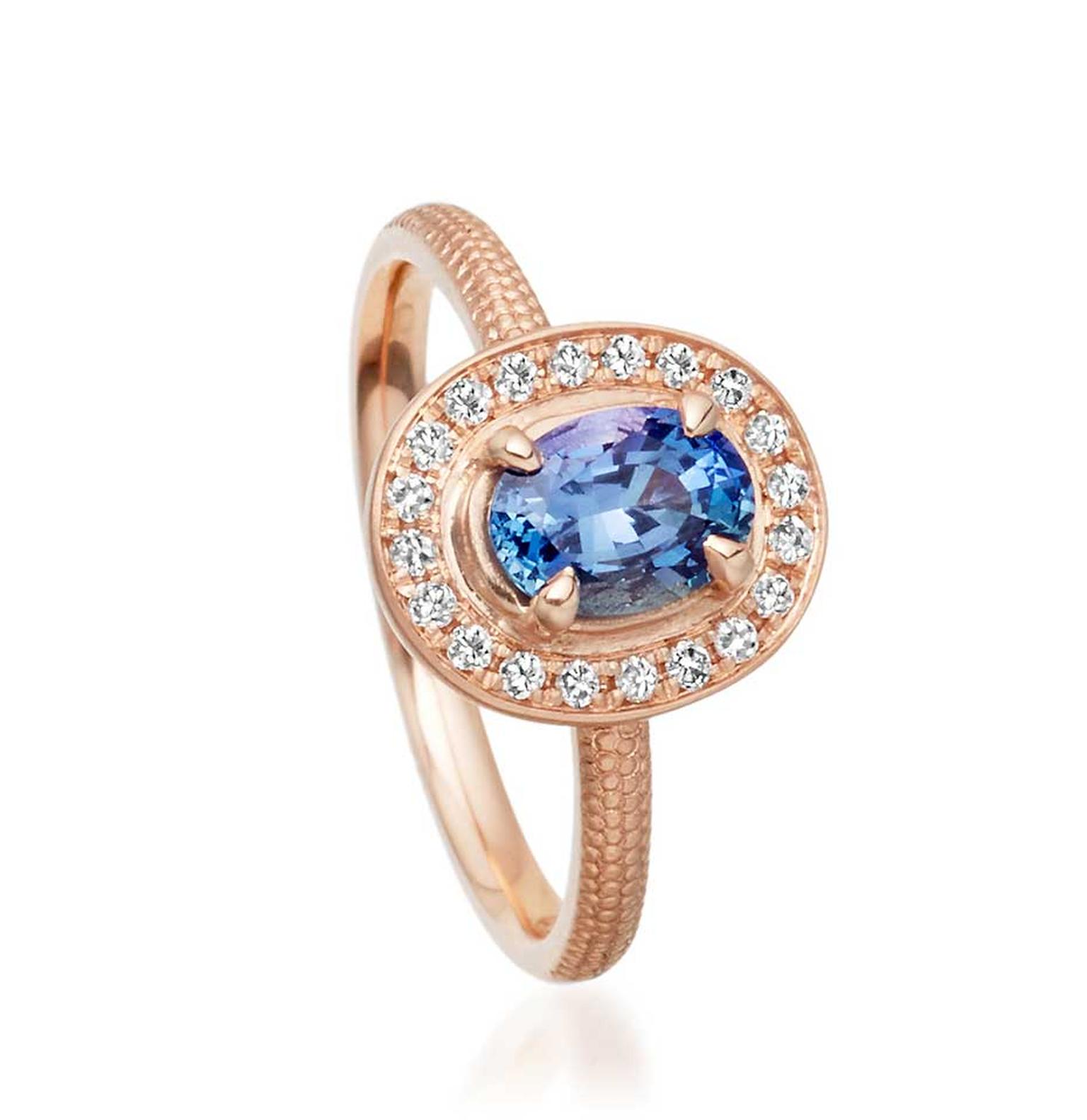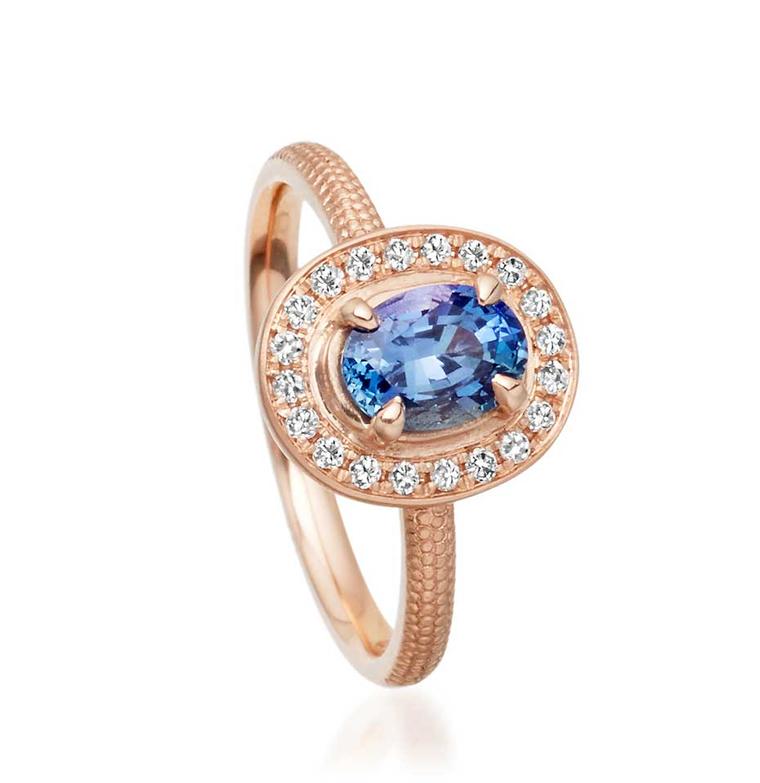 By Ase Anderson in London
If you type "sapphire engagement rings" into Google, one of the first images that pops up is the smiling face of Kate Middleton, closely followed by the doe-eyed Princess Diana.
In a gesture that captured the hearts of the nation, Prince William proposed to the Duchess of Cambridge with his late mother's sapphire ring in 2010. Created by Garrard, Kate's ring features a 12.00 carat oval blue Ceylon sapphire surrounded by 14 solitaire diamonds set in white gold. Originally bought for £28,000 by Prince Charles in 1981, the ring's value is now estimated to have soared to £300,000. 
A quietly confident style icon, everything that Kate wears has a ripple effect, and her sapphire engagement ring has sparked a steep increase in sales of the blue gem. However, even before the "Kate effect", they were a popular alternative to the traditional diamond engagement ring. So what do you need to know to buy a sapphire engagement ring with confidence?
Sapphires and rubies are different colours of the same mineral, corundum, both of which score nine on the Mohs scale of hardness, making them the third most resilient gemstones on the planet after moissanite and diamonds. Sapphire engagement rings are therefore a good choice not only because of the stone's beauty but also its durability as it can withstand plenty of knocks and scratches.
The four Cs (cut, carat, clarity and colour) still apply when choosing a coloured gemstone. Make sure the colour is evenly saturated and the stone has no visible inclusions. The most desirable shade for a sapphire is a deep cornflower blue like the superlative Kashmir sapphire exhibited by Cartier in Paris this summer. Like diamonds, sapphires can be cut in a variety of shapes, with the most prevalent being round, oval and cushion-cuts. In sapphire engagement rings, the stone is often paired with diamonds to add contrast and lustre.
A pretty halo-style design like Tiffany & Co.'s Celeste ring, where a central sapphire is encircled by two rows of diamonds, is a stylish choice. Anne Sportun's ring, available exclusively at Astley Clarke, sets a sapphire in textured rose gold for a striking take on traditional sapphire engagement rings.
We tend to think of sapphires as blue, but the gem comes in an array of other colours, including pink, yellow, purple and even white. As with all engagement rings, it is important to consider factors such as your personal style and the length of your fingers. Those blessed with long, elegant digits can further emphasise their assets with a ring featuring a large central stone, such as the Harry Winston Classic Winston ring, set with a 3.62 carat blue sapphire. For a more unusual engagement ring that is sure to be noticed wherever you go, New York-based designer Anna Sheffield's sapphire engagement ring fits the bill perfectly - it has been designed so that you can wear your wedding band and eternity ring in-between the diamond-set bands.
Choosing a sapphire engagement ring opens up a whole new world of colours and cuts where the options are virtually limitless. So which will it be: a "classic Kate" or a bright pink statement ring, or perhaps something in-between?
Anna Sheffield Attelage marquise-cut sapphire and diamond ring in white gold, which is designed so that you can wear your wedding band and eternity ring in-between the diamond-set bands (US$9,200).

Tiffany & Co. pink sapphire and diamond Soleste ring (£5,950).

Tiffany & Co. blue sapphire and diamond Soleste ring (£6,350).

Theo Fennell sapphire engagement ring in white gold, set with a 2.82ct natural oval sapphire and pavé diamonds (£9,250).

Harry Winston Classic Winston cushion-cut sapphire engagement ring in platinum, set with a 3.62ct sapphire with tapered baguette diamond side stones.

Robinson Pelham Mini Max sapphire engagement ring with a central cushion-cut sapphire and diamonds (available to order).

Boodles Vintage cushion-cut sapphire engagement ring in platinum with diamonds (from £17,000).

Anne Sportun Periwinkle blue sapphire engagement ring in rose gold, available from Astley Clarke (£3,250).