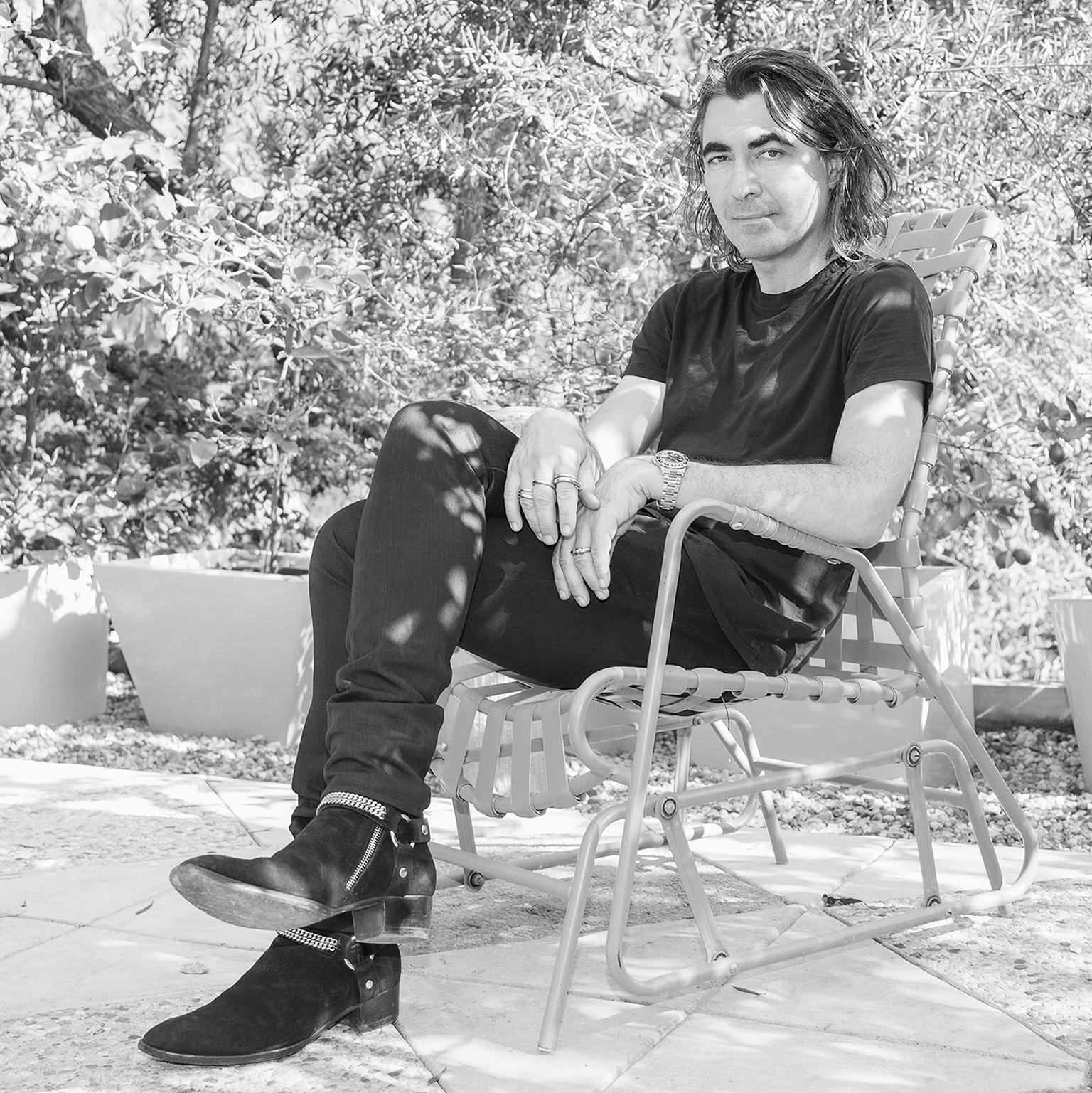 The successful husband-and-wife team of Yves Spinelli and contemporary artist Dwyer Kilcollin, collectively known as Spinneli Kilcollin, have turned their finely honed style barometer to wedding jewellery. Forget traditional four-prong solitaires and tiaras; these are jewels for couples looking for interesting and meaningful alternatives to the formality of the mainstream bridal industry.
The Wedding Collection consists of eight basic designs, all inspired by the successful connected rings that can be customised, stacked, mixed and matched to create your own look. The wedding band can later be attached to the ring or stacked.
How did you approach your new wedding collection?
I work with my wife Dwyer Kilcollin, who is a contemporary artist. Our approach is to look beyond the rules of weddings and not accept the ways weddings are traditionally done. Instead,  think about what it means to you personally.
We have had a lot of requests over the last couple of years for alternative engagement rings so we customised one of our connected rings with a solitaire setting. But we didn't want to do a traditional Tiffany setting so we worked for a year trying to come up with a new kind of modern setting that would fit in with our aesthetic.
Our new four-prong setting is very architectural and we designed it so that the stone actually sits in the prongs rather than the prongs curl over the top. It is a subtle difference but I wanted to bring something more interesting than just doing bridal with a normal solitaire setting. Dwyer was very particular about the details.
I wasn't traditionally trained. Previously, for 12 years, I worked at a store called Maxfield in LA where I sold fashion clothing as well as some jewellery. As an outsider, I really approach jewellery through my understanding of fashion and what people want: everyday, wearable jewellery.
You are well-known for your connected rings. Can the Wedding Collection be worn the same way?
Yes absolutely, the rings can be worn across the fingers or stacked on one. It is funny because when we first started dating, my wife would wear one on her left hand across three fingers and people would wonder: "Are they married? What's the story with this ring?" It's kind of a play on that too.
As newly-weds, was this something of a catalyst for the collection?
We are neither religious nor traditional so we questioned the whole wedding ceremony and customs and asked ourselves what our wedding and coming together means. We are coming across a lot of couples who are doing this and asking the same questions of their bridal jewellery.
What did you give your wife as an engagement ring?
I gave my wife the Juno but it's a little too blingy for her so she designed a more subdued one for herself. I told her, "There is no reason why you have to have just one ring, you can have as many engagement rings as you want." And actually, I think that is true amongst people who we have come in contact with. People have been getting in touch to replace or reset rings that were too stuffy or traditional for them.
Are men and same-sex couples interested in your wedding rings?
We have created about a dozen men's rings as well as same-sex bands for women. On our site we are calling it the 'Wedding Collection' rather than Bridal Collection as we don't want to be pigeon-holed as just for straight couples.
As a non-traditional company we get a lot of requests for same-sex rings. About 60% of our rings are unisex anyway, and we have sold diamond-set pieces for men, which kind of surprised us.
The most popular from the Wedding Collection for men is the Virgo. It's a masculine-looking ring and the duality of it is meaningful. The other popular one for men is the Links, usually in platinum or white gold. I think men like the weight and the permanence of these metals.
How do you imagine the couple who wears your rings?
I see a clean, sophisticated aesthetic. I grew up in Hawaii and I was turned off by very traditional weddings and all the pomp and circumstance of big veils and trains. I see our couples as a little more chic and understated.
What is trending in the USA for weddings?
We are seeing a lot of outdoor weddings and the whole approach is less traditional, with a lot of thought given to the event rather than accepting the traditional wedding with bridesmaids and all that.
The most original setting I have seen for a wedding was at the DIA Beacon outside of New York, beside a waterfall. It was unexpected, nice and calm.
Do you think people are ready for such a radical re-think of the engagement ring?
Our rings are definitely not going to be for traditional couples. We were getting far more requests than we expected for this type of ring. We didn't actually set out to design a wedding collection but we thought, wow, there are enough people asking us so maybe this is something we should offer. We aren't going to replace the traditional ring. However, there are a lot of people who are really excited about it. For better or for worse, people seem to like our wedding rings.
Spinelli Kilcollin is stocked in the UK at Harrods, Matches and DSM. For the moment, the Wedding Collection is only available on Spinelli Kilcollin's website.