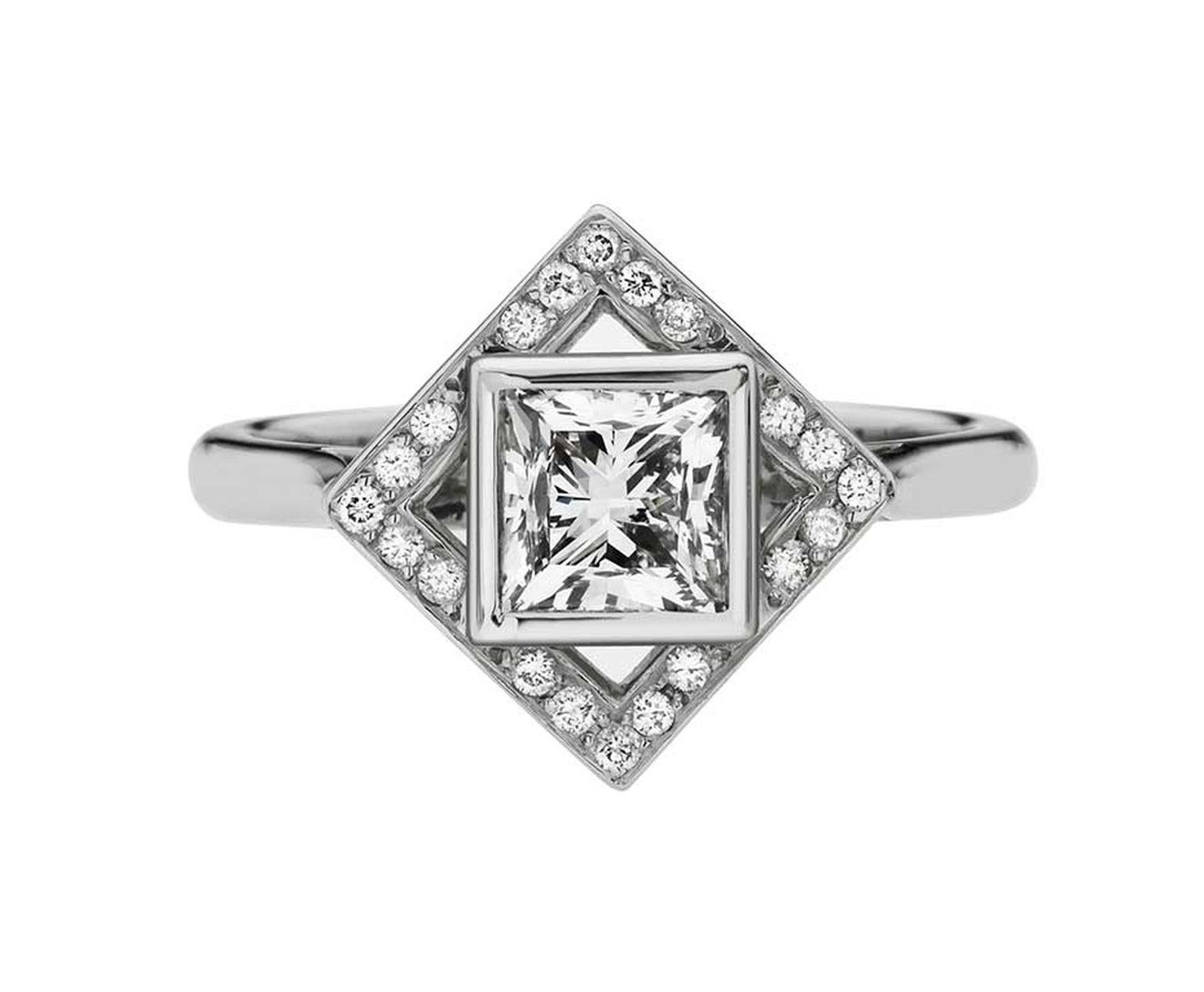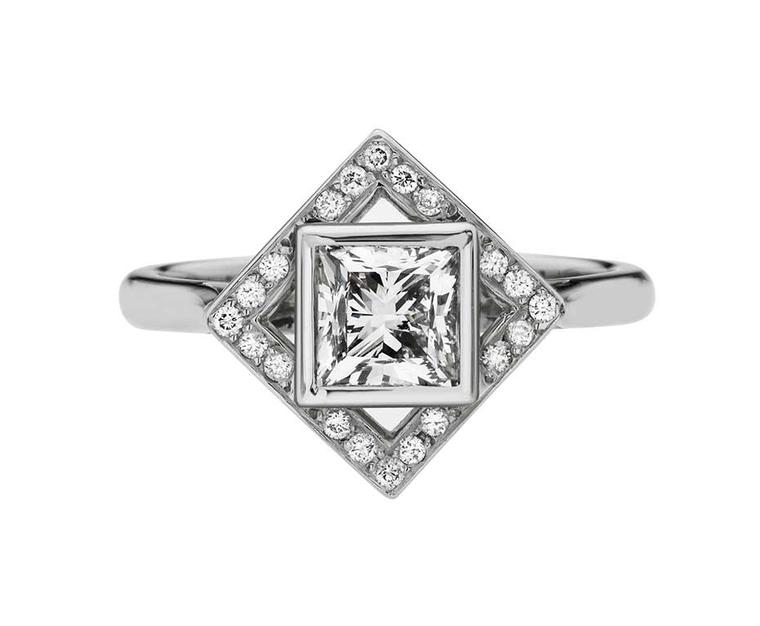 By Charlie Byrne in London
Let's give our guys a break - proposing is hard. Not only do they have to orchestrate precise timing and execute a highly personal plan in an ideal setting, but in many cases, they have to hunt down the perfect ring too. And that's all after they manage to find the right girl in the first place.
Sound like too much pressure? Then pass the responsibility onto someone in the very business of romance. Proposal concierge services are becoming increasingly popular, and function as fairy godmothers for grooms to be.
Meet Ethan & Co: a London-based jewellery brand based in London and experts in the field. Their combination of bespoke jewellery design and concierge service is unrivalled. Fancy a weekend in a Yurt in the Suffolk countryside, complete with hot air balloon ride and a chauffeur, or a weekend stay at London's Soho Hotel, including a bespoke fitting at Savile Row? 
Maybe you want your chosen ring to be delivered at a picnic in Hyde Park, or at a romantic dinner for two on the world's most remote beach? All possible with Ethan & Co. What's more, your bride won't just receive her ring, but the accompanying sketches and notes from the design process, too. 
If you think you need a helping hand, then read on. We have rounded up the best proposal concierges to help you pop the question in style, and should you need some help on choosing the ring, we have even picked out some of those too.
Sandals launched their engagement concierge service, 'Soon to Moon', in December 2013. They have several packages to choose from, but pick their 'Down the Isle' option and you will find yourself on a romantic sunset beach walk, before stumbling upon a candle-lit shore for dinner. Expect unlimited champagne and a rose-petal-strewn bed when you return to your room. They will even help you announce your news, with electronic postcards to send to your family and friends. Pick Powder Hill's champagne diamond spinning ring and your bride will be reminded of those sandy beaches for years to come.
Should you want to emblazon your message across Times Square or simply organise a quiet affair in Central Park, Blueprint Proposals allows grooms to design totally unique engagements. This is a proposal service for New Yorkers through and through. Start by taking their relationship quiz and, before you know it, you will be on bended knee with your perfect plan in place. We suggest surprising your bride with Harry Winston's Belle diamond ring, for an all-American fairytale finish. 
Not only can 301170 help you arrange your proposal but, should she say yes, its concierge services extend to full-on wedding planning. From managing guest lists to sourcing venue decorations and suppliers, as well as offering SOS support on the day, there's no romantic event that this Scottish-based business can't pull off with panache. Pair your thoroughly British proposal with David Morris' classic oval and baguette diamond ring.
Fancy proposing under the Caribbean moon on a luxury yacht? Or having your chosen ring whizz down a champagne zip line to you on a cocktail deck next to the ocean? Then Cap Maison, St. Lucia, is for you. After you have asked for your bride's hand you can return to your suite filled with tropical flowers, while she admires the Pippa Small ring we've picked out. Its multi-coloured mix of ruby, diamond, emerald, pearl, sapphire and red coral stones will pair perfectly with exotic climes.
If you have got a brave bride on your hands then Dromoland Castle in County Clare, Ireland, is the ultimate location for an unusual proposal. Take a wander in the castle's extensive grounds, where a falcon can swoop in to deliver the ring to you. In the Emerald Isle, it has to be a green rock placed on her finger - we recommend Glenn Spiro's stunning 23.05ct emerald and diamond ring.
301170 events service, paired with David Morris' oval and baguette-cut diamond engagement ring (£45,000 at davidmorris.com).

Dromoland Castle, paired with Glenn Spiro's 23.05ct emerald and diamond engagement ring (£POA at ginternational.co.uk).

Blueprint Proposals, paired with Harry Winston's Belle round brilliant-cut diamond engagement ring (£POA at harrywinston.com).

Sandals' 'Soon to Moon' service paired with Nicola Pulvertaft's Spinning ring in yellow gold and champagne diamonds (from £8,400 at powderhill.com).

Cap Maison's proposal concierge, paired with Pippa Small's multi-stone ring (£3,250 at netaporter.com)

Ethan & Co princess-cut diamond engagement ring (from £6,500)