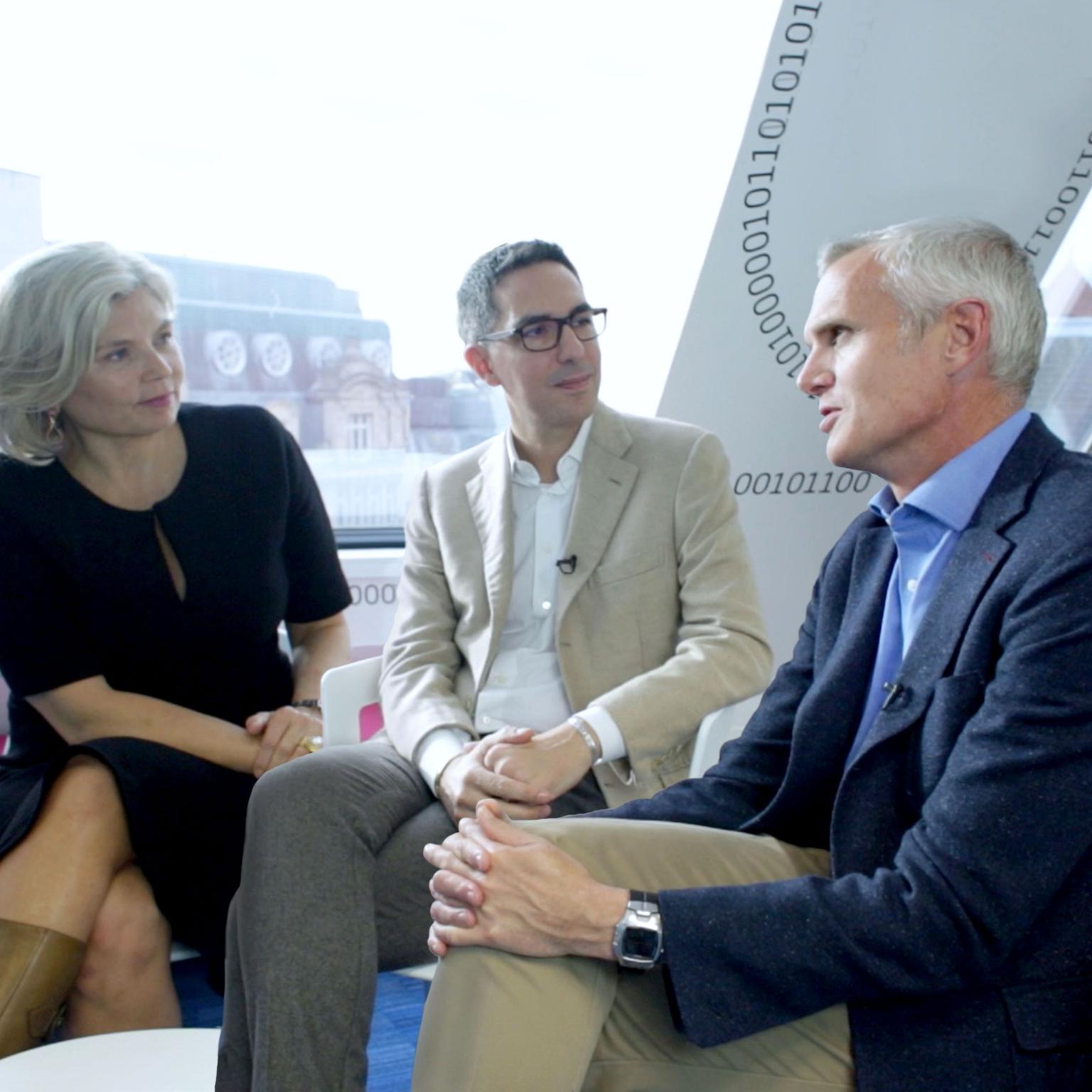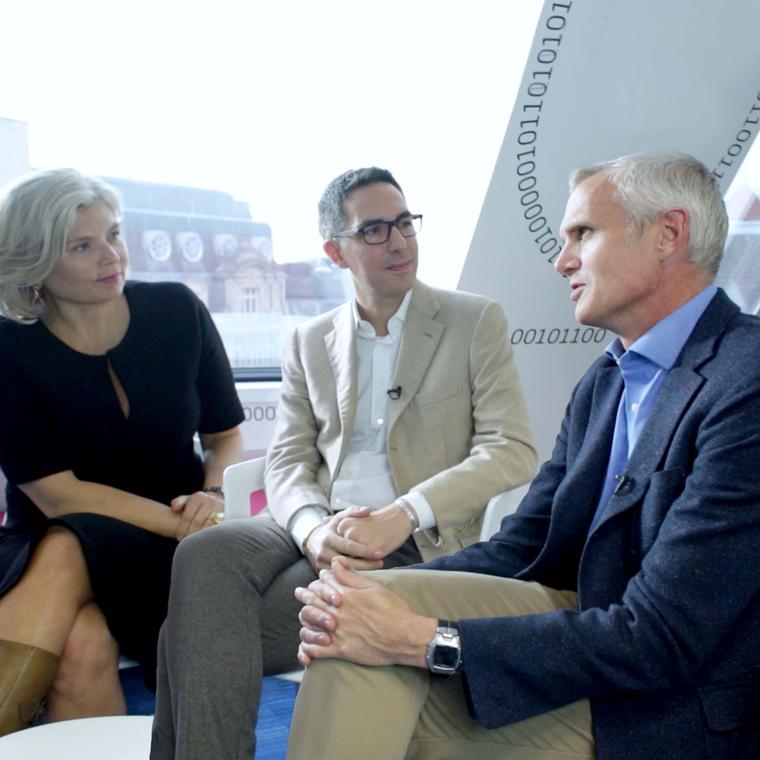 The digital world moves fast so, as an online business, it is key that we are on top of the latest technological developments in our field. Thanks to our IT partners, Sopra Steria, one of the largest IT companies in the world, with 40,000 employees in 26 countries, we have direct access to those that are shaping the future of the role of technology in the luxury industry. Here, we share their insight into how luxury jewellery and watch brands can benefit from the revolution in big data and how to harness its potential.
Richard Potter, Innovation Director, and Massimiliano Ramaciotti, Digital Transformation Manager, are at the heart of this revolution. From their experience with retail and fashion clients, they are in a good position to explain how data can greatly enhance client interaction and, ultimately, sales for jewellery and watch brands. Although luxury jewellery and watch brands have been slow to embrace the digital world and are lagging behind apparel, financial services and the car industry, there is still time to take action.
"Luxury jewellery and watch brands need to be agile and move quickly in the digital world to innovate and think creatively," says Potter. "There are some fairly obvious examples from other industries like financial services, where they are now able to compete by offering very focussed services to their customers.
"At the same time, we are seeing a shift in retail from loyalty cards to a real understanding of individual consumer habits. The luxury brands should be looking at what these sectors are doing to be able to tailor their offer to the highest level. In the end, data and artificial intelligence can enable humans to better engage with their clients as they will be informed by a system that has infinite memory and the potential to see far beyond the traditional face-to-face experience."
To achieve this, the Sopra Steria team is focusing on three key technologies. The first is looking at how Intelligent Insight and automation can help brands. "This is about using big data sets and sophisticated tools like Machine Learning to draw insights and, ultimately, automate activity," explains Potter. Secondly, Ubiquitous Experiences, such as virtual and augmented reality, are being deployed to achieve greater engagement with potential clients. And thirdly, the team is pulling together technologies that are changing the ways suppliers connect with customers.
But what does this mean in the real world? "Maserati is a good example of the effective use of Intelligent Insight to analyse data to reach new audiences and to reposition the brand," explains Ramaciotti.  "Maserati wanted to enlarge its customer base to attract millennials. By analysing how they behave online and on social media, Maserati can automate the creation of specific targeted content to send to them. This way, each potential client receives what is relevant to them at the right time."
As for the use of immersive technologies and virtual reality in the luxury world, Ramaciotti cites Dior as a good example of a Ubiquitous or Immersive Experience. Dior set up a live stream from its catwalk show in Paris that allowed clients to view the show, and backstage, as if they were there, even if they were on the other side of the world. "More than 70% of millennials say they would rather spend on an experience than a product," says Ramaciotti. "But you can create an experience around craftsmanship and heritage as well as stories that can fascinate this younger audience without changing your identity."
Likewise, improved virtual trying-on technology, pioneered by the likes of innovative retailers such as Burberry, allows clients to play with products wherever they may be. Ramaciotti mentions Tiffany's engagement ring app as a clever use of Virtual Reality that allows brides to try on their rings using their phone, even when they are thousands of miles away from a Tiffany store. Ferragamo's shoe configurator allows clients to create their very own customised Tramezza shoe by choosing the leather, colour and finish and add their own initials or message on the sole. "We see that people are willing to spend large amounts of money on customised products, such as Ferragamo's shoe configurator," says Ramacitti.  "We have evidence of e-commerce transactions of over £50,000. The only limit is the trust clients have in the brand, which makes clients even more connected with them."
As for the ability to tap into disruptive technologies that are changing how we interact with services, Ramaciotti believes this allows brands to offer their clients richer and more varied experiences than previously. "For example, you could create an app to manage your customer experience," says Ramaciotti, "so that they can choose their preferences such as transport to an event, hotel suites, concierge services or even menu options. This frees up the sales staff to focus on the deep-value, face-to-face communication with their clients."
The Sopra Steria team stresses that digital doesn't get in the way of developing strong relationships with clients, particularly for high-value luxury sales, and it doesn't have to be done entirely by a human. "Organisations need to overcome the paradox that personal brand relationships can also be developed through a deeper digital understanding of a customer," says Potter. "Data will most definitely bring you closer to your customer without compromising the heritage of your brand that you have developed over the years. Digital enhances your ability to understand your customer because of the expansiveness of data that enriches rather than undermines a relationship. If you are not able to embrace this idea, you will be left behind in the development of that brand relationship."
Ubiquitous Experiences, like virtual and augmented reality, are being deployed by luxury brands to achieve greater engagement with potential clients.

Sopra's Massimiliano Ramaciotti, Digital Transformation Manager, left, and Richard Potter, Innovation Director, are at the heart of the digital revolution.