Touted as "the find of a lifetime", the world's largest uncut diamond to be discovered in more than a century failed to sell at Sotheby's London auction on 29 June. Estimated to fetch well over $70m, the whopping 1,109 carat Lesedi la Rona rough diamond didn't come close to Sotheby's undisclosed reserve price and was withdrawn from auction when bids stalled at $61 million.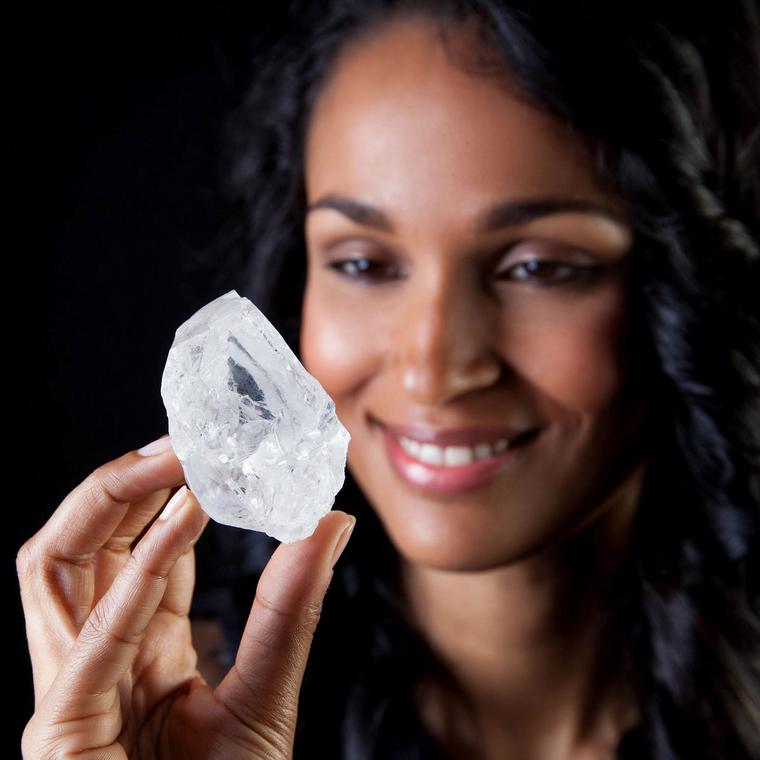 This diamond, roughly the size of a tennis ball, was unearthed in Botswana in 2015 by the Canadian Lucara Diamond Corporation and, as Sotheby's pointed out in its press release, "may have the potential to yield the largest top-quality diamond in existence", something in the region of a 400-carat flawless diamond.
So why didn't the Lesedi la Rona diamond sell? Sotheby's drummed up enormous excitement around the sale and the colossal diamond was taken on a global road show to lure potential buyers, much like a rock star on tour. The New York Times reported that Lucara chief executive William Lamb teamed up with Swiss bank Julius Baer to offer its high-rolling clients a sneak preview.
Selling a rough stone of these characteristics at auction is not standard procedure and considered a rare event. The auction circuit is traditionally used to sell cut diamonds and we have witnessed an avalanche of record-breaking diamonds recently, crowned by the sale of the Oppenheimer Blue diamond, which fetched a cool $57.5 million at Christie's Geneva earlier in May.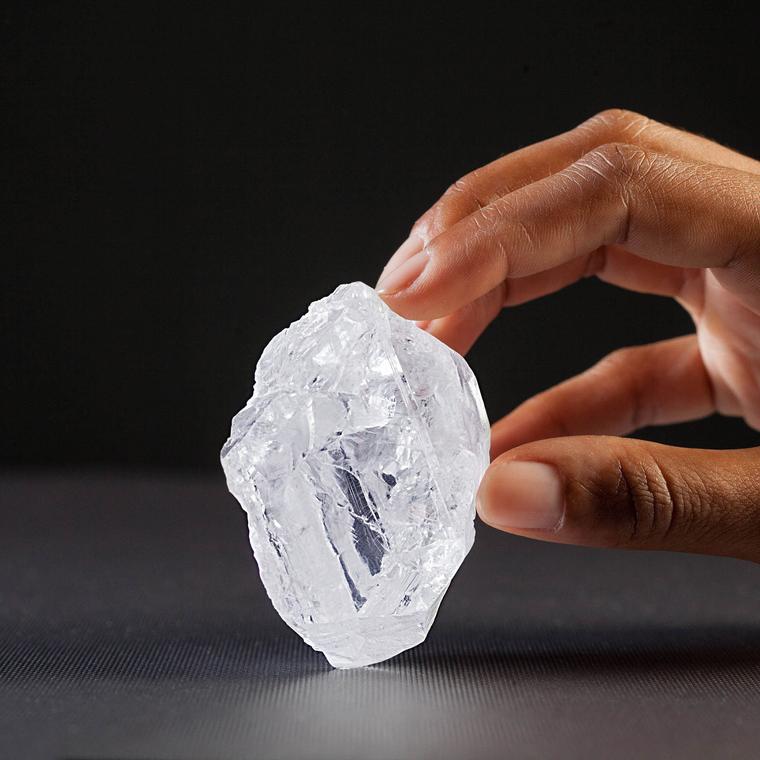 In traditional diamond transactions, a group of experts convene to assess and determine the diamond's potential and then make a direct bid to the mining company involved. Was taking the diamond from private trading circles to the public domain a mistake? Was this just a gambit to draw attention to the stone and multiply its performance at auction? After all, objects sold at auction command a hefty buyer's premium which, in the hypothetical case of the Lesedi la Rona diamond, would have resulted in a 12% buyer's fee of over $3 million and a 20% fee on the first $3 million.
According to expert Spanish gemmologist Adolfo de Basilio, "the question isn't really why they tried to sell it at auction. The big question is who will dare to cut the stone? It has the potential to yield the largest diamond in history if cut by the right lapidary, someone of the stature of Gabi Tolkowsky, for example." Renowned for his innovative application of the science of spectroscopy to gemmology, de Basilio also suggests that one of the reasons the Lesedi la Rona didn't sell was due to a depressed global stone market. "Last year was a great year. Since February of 2016, nothing is moving in stones...buyers are waiting to see which way the wind blows."
Mentioned in this article: