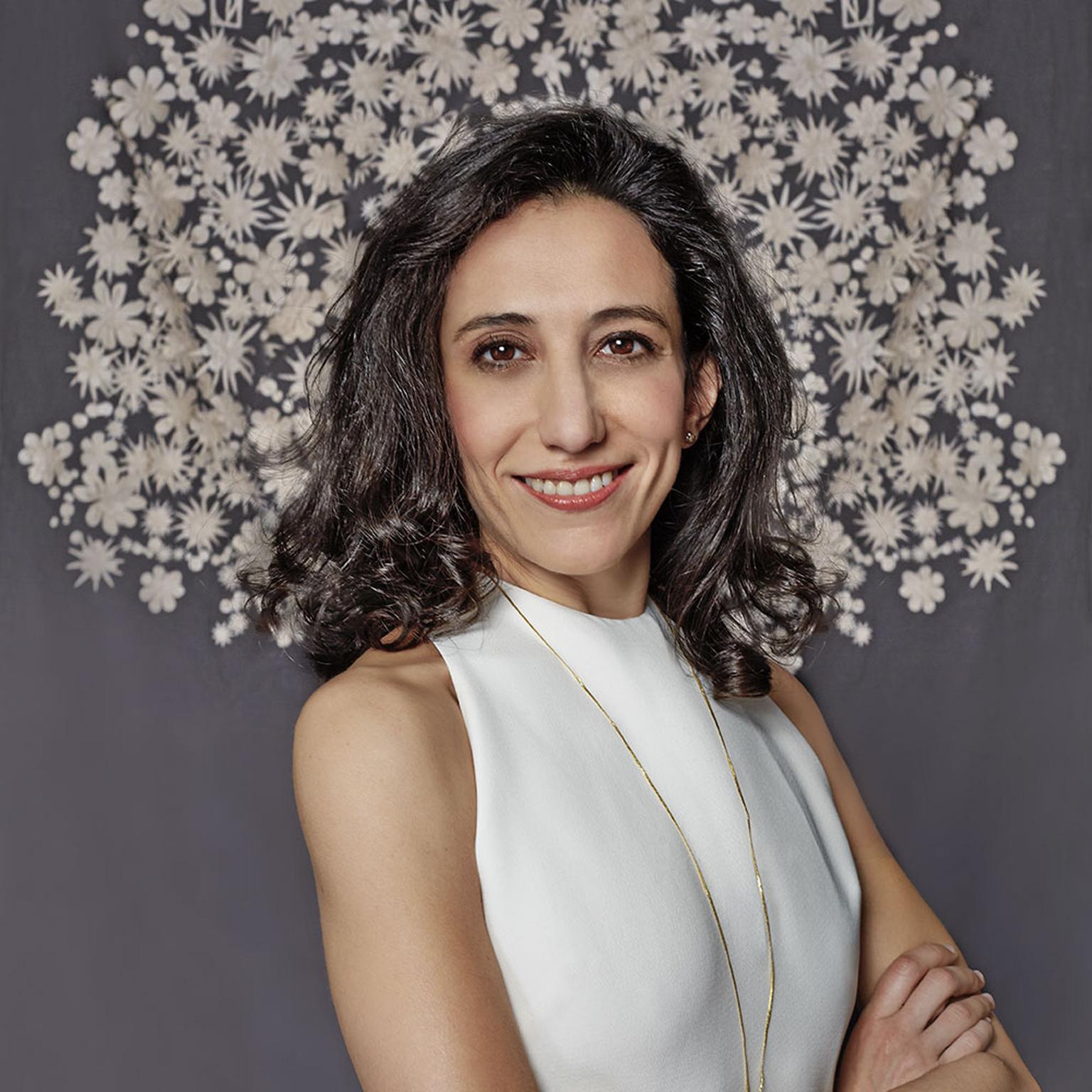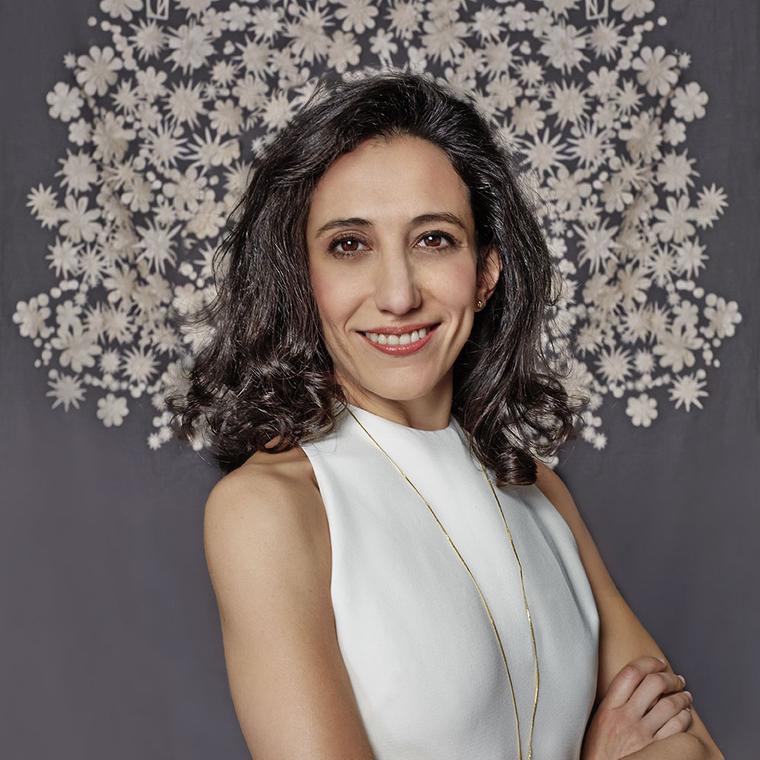 By Maria Doulton
Parmigiani Fleurier watches does things a bit differently - from how it makes its timepieces to choosing its ambassadors. And when selecting women to represent the brand, the Swiss watch house adheres to its three guiding principles: authenticity, creativity and simplicity - beliefs it holds dear and which lie at the very heart of everything it does.
Read more about Parmigiani's Mayfair boutique here
These three words rang out clear and true having spent an afternoon with Sara Kay - Parmigiani's newest recruit to its Women of Exception project. Kay joins other exemplary women including the Italian film promoter Nadia Dresti, the French fencing champion Laura Fessel, obstetrician Dr. Corinee Hubinont, and Hong Kong businesswoman Pansy Ho.
From her New York gallery, Sara Kay not only represents contemporary artists, but curates exhibitions, and is entrusted to sell important and historic works of art. She also established and continues to give her time generously to the non-profit Professional Organization of Women in the Arts (POWarts).
The daughter of an artist, Kay graduated from New York's Columbia University with a degree in art history, and continued her extensive studies with hands-on experience of restoring frescoes in Florence. She also delved into the world of medieval art via St Petersburg and Moscow, and then went on to work at the Museum of American Folk Art in New York. "I have a great respect for the roots of the creative process. You have to know what came before to know whether you are actually doing something new," explains Kay of her rich mix of experiences in the world of art. 
Kay then joined Christie's, specialising in Old Master drawings, and progressed to running the Fine Art division of Jan Krugier's New York gallery, after which she joined the prestigious White Cube Gallery in London. In short, there are few people who have the range and depth of knowledge in the world of art - Sara Kay is truly exceptional.
With such an impressive biography, when Kay floated down the stairs of the Parmigiani Mount Street boutique in a white chiffon dress, I was taken aback by her gentleness and charm. Her carefully curated outfit matched her glossy fire engine red Hermès watch strap, lipstick and nail polish. "I always wear bright colours," she explains of her look. On her child-size wrist is her Tonda 1950 from Parmigiani watches in rose gold with a mother-of-pearl dial, glittering with diamonds. "This is an exceptional object," she says looking at it fondly. "It was really difficult to choose the watch because they are all very beautiful. And then you have the freedom to choose the strap so you can personalise it - that makes it really special."
Read more about Parmigiani's Tonda watches here
Sara Kay is a quiet force in the world of art and has an understanding and appreciation of beauty and aesthetics, as well as craft, like few others, so she instinctively understands the finesse of Parmigiani watches. But it goes much deeper than that. How did this woman whose knowledge and universally acclaimed expertise come to be sitting in Parmigiani's London boutique?
"We share a very dear friend at the Musée de l'Elysée in Lausaunne and that was the first little spark, but we didn't know then how much we have in common. Like Michael Parmigiani, who began his watch business restoring Breguet timepieces, I started my career in conservation. The medium is different, don't get me wrong, but the concept, the idea and the training are the same," explains Kay. "Hearing the history of the brand was like the history of my life. We have a lot in common. It is really nice when you can appreciate each other's trade and understand one another," says Kay.
Kay likes to be hands-on and get to grips with the whole story. "I went to see Parmigiani in January and I had no idea what to expect. The setting was gorgeous and it was snowing so it was very atmospheric. But I didn't know a lot about watchmaking so to go into the manufacture and see these skilled craftsmen working with these tiny mechanisms was incredible - I have never seen anything like it. I was fascinated. When you look at a watch, you immediately see it is an exceptional object. But when you understand what is in it, you are taken to another level - it just blows you away."
The issue of rarity is an obvious connection between Kay's world and horology: "There is a great parallel with what is happening in the art gallery world and the watch world," comments Kay. "Today, galleries have to sell such great volumes to survive that a lot of the craft and community has been diluted, and amazing quality and rare objects are few and far between." Much like the rarity of a high jewellery watch conceived and created entirely in-house by a highly skilled team of 200 different craftsmen.
Kay's involvement with Parmigiani watches will evolve organically, all based on the principle of trust. "It is a long investment on both sides," says Kay, "as there is an understanding and a chemistry. I hope we can work on more projects together as, like in any good relationship, there is a synergy and we appreciate each other - it just happens."
Would you ever like to design your own watch? "Yes sure!" says Kay enthusiastically. "Parmigiani has worked with an artist before, so why not. It's a great idea." 
With that kind of appreciation and energy, expect great things from Sara Kay and Parmigiani.
View more sizzling hot Parmigiani watches
The Parmigiana Tonda 1950 watch in rose gold with a mother-of-pearl dial and diamond-set bezel worn by the Swiss watchmaker's newest ambassador, Sara Kay. 

Parmigiani's newest recruit to its Women of Exception project is Sara Kay, who not only represents contemporary artists but also curates exhibitions, and is entrusted to sell important and historic works of art.