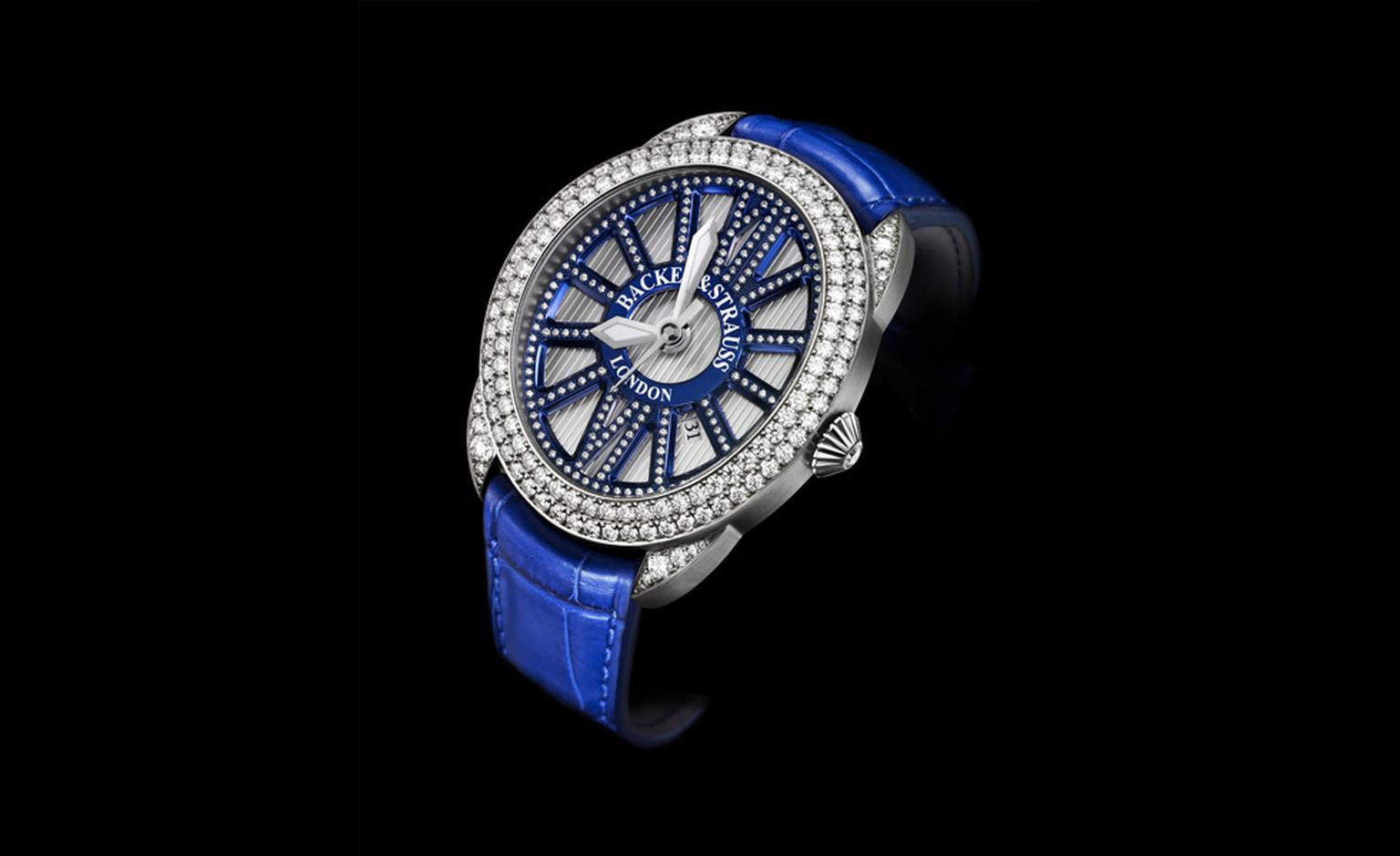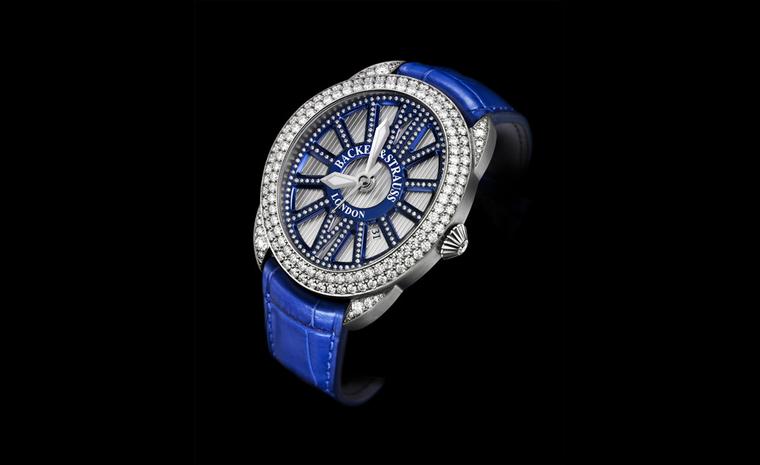 I went to the World Premiere of Haute Horlogerie and Jewellery in Monaco to see Backes & Strauss' present its new diamond watches.
Detail of the crown of a Backes & Strauss watch. Note how the diamond is set point-down creating a smooth surface and lots of fire.

Backes & Strauss Regent Princess in rose gold with 326 ideal-cut diamonds weighing close to23 carats of diamonds in the bracelet and case.

Backes & Strauss Beau Brummell watch in lightweight titanium with blued titanium dial details and 347 lovely ideal cut diamonds adding a touch of sparkle.