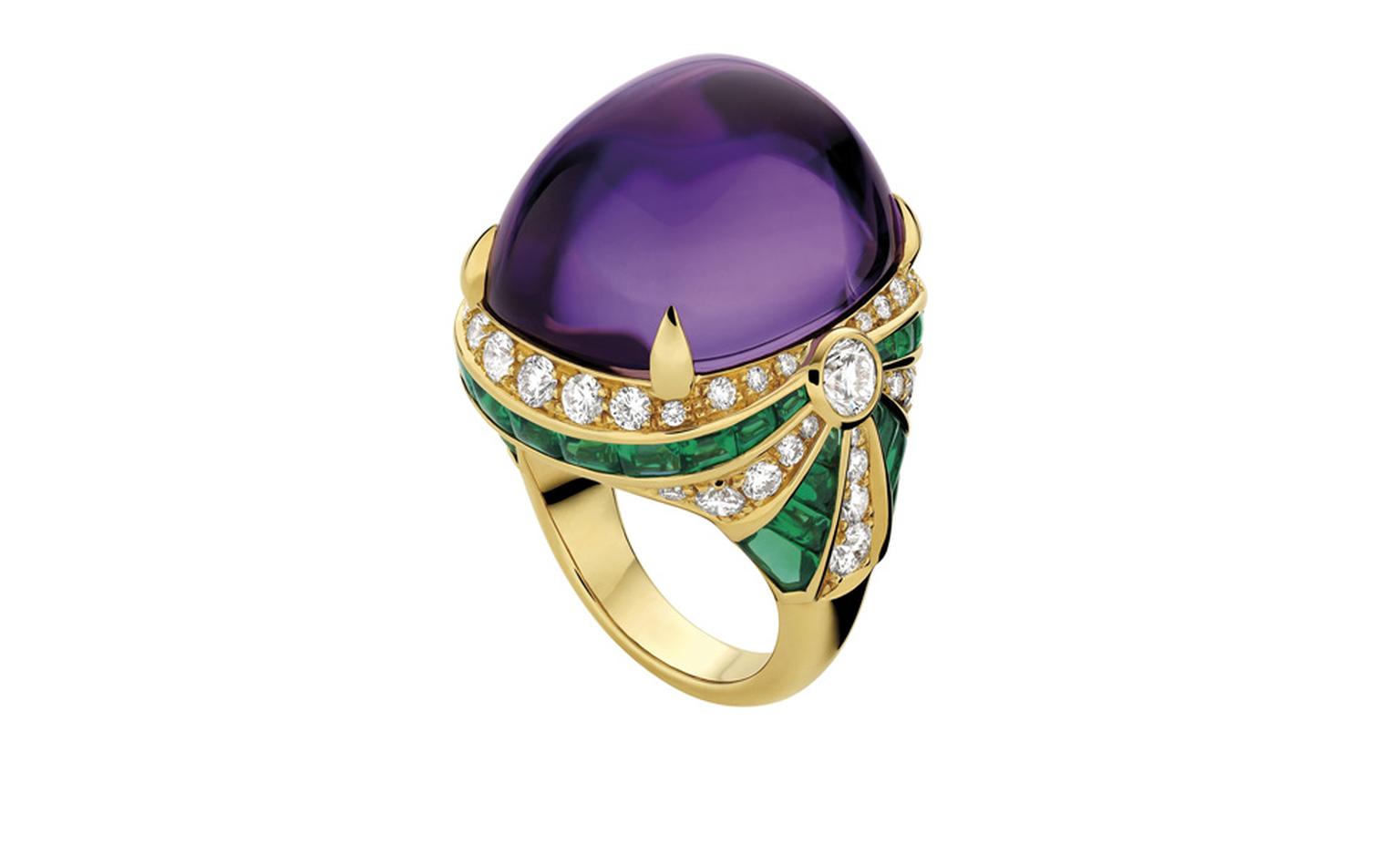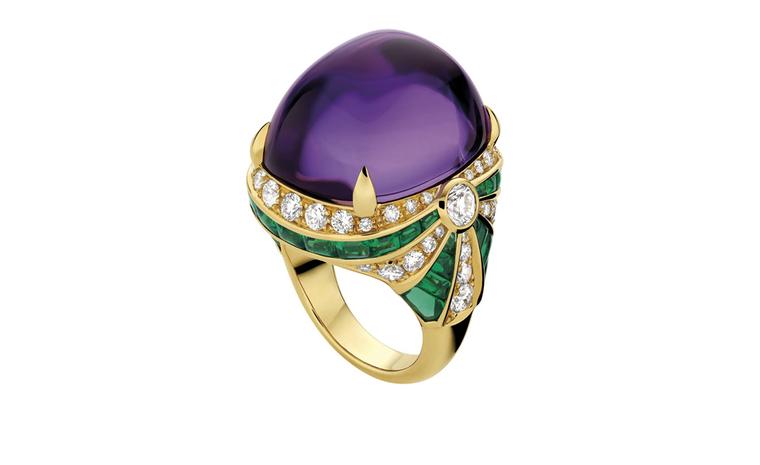 Glossy bright colours, bold contrasts and generous proportions are Bulgari style through and through. See the latest high jewellery creations for a fix of jewels good enough to eat - in one greedy mouthful. Bulgari is the brand that brought sparkle to 'la dolce vita' with their cascades of colourful cabochon cut sapphires, thick gold chokers set with ancient Roman coins and rings with attitude that make most other jewellers seem coy and retiring. This strong house style shines through in the latest high jewellery pieces. The history of Bulgari reads like a novel. Son of a family of silversmiths, the enterprising and skilled craftsman Sotirio Boulgaris (1858-1932) emigrated from his native Greece following the outbreak of war in the Balkans between the Russians and the Turks. Sotirio Bulgari, as he later became known, eventually found his way to Rome. At one point, following a robbery at his fledgeling Naples store, he found himself with 80 cents in his pocket selling silver objects from a stall in front of the French Academy in Rome. Lack of a licence soon stopped him from trading but in three days he had made enough to move on and secured a corner to display his wares in the window of Greek sponge merchant. By 1900, Bulgari set up his first shop selling silver, antiques, jewels, bric-a-brac and "curiosities" at 28 via dei Condotti. From there he prospered and expanded, with his two sons eventually taking over and concentrating on the antique silver and jewellery-making side of the business. Their move into 10 via dei Condotti in 1905 and its subsequent expansion and remodeling sums up their growing success and role as purveyors of fine jewellery against a back drop of antique silver. Sotirio's grandsons Gianni, Paolo and Nicola nurtured the fame and strong style of the house that delighted the dolce vita crowd and subsequent incarnations of the 'beautiful people' du jour. Throughout these years, Bulgari has become a legend wreathed in glamourous tales and an air of seductive and infectious indulgence only the Italians can pull off in style. Richard Burton, while filming "Cleopatra" at Cinecitta, remarked of his 1963 visit to the Condotti shop to buy Elizabeth Taylor a ring: "I introduced her to beer, and she introduced me to Bulgari." Andy Warhol would stop by the shop when he visited Rome "because it is the best exhibition of contemporary art"and queen of Italian style, Sofia Loren was often snapped darting through the elaborately facetted glass door of the Condotti boutique. And with pieces like these, the glamour of Bulgari lives on, tempting divas to indulge their passion for sumptuous and sexy jewels.
Bulgari. High Jewellery earrings in white gold with 2 cushion-shaped sapphires, cushion-shaped diamonds, round brilliant cut diamonds and cabochon cut sapphires. POA.

Bulgari. High Jewellery in yellow gold with fancy shaped turquoises, amethyst beads and round brilliant cut diamonds. POA.

Bulgari. High Jewellery necklace in yellow gold with 6 cabochon emerald drops, pear-shaped amethysts, 30 round cut pink sapphires, emerald beads, amethyst beads, round brilliant cut and pave´ diamonds. POA.

Bulgari. High Jewellery necklace in yellow gold with 11 fancy-shaped rubellites, fancy-shaped and bead cut turquoises, emerald beads, rubellite beads, cabochon cut and emerald beads. POA

Bulgari. High Jewellery necklace in yellow gold with a Colombian emerald, 9 emeralds, 38 buff top emeralds, 24 spinel beads, 7 pea brilliant cut diamonds, 15 round cut diamonds, baguette diamonds and pave diamonds. POA.

Bulgari. High Jewellery ring in yellow gold with 1 cabochon amethyst, 38 calibrated cabochon emeralds, 2 round brilliant cut diamonds and pave´ diamonds. POA.