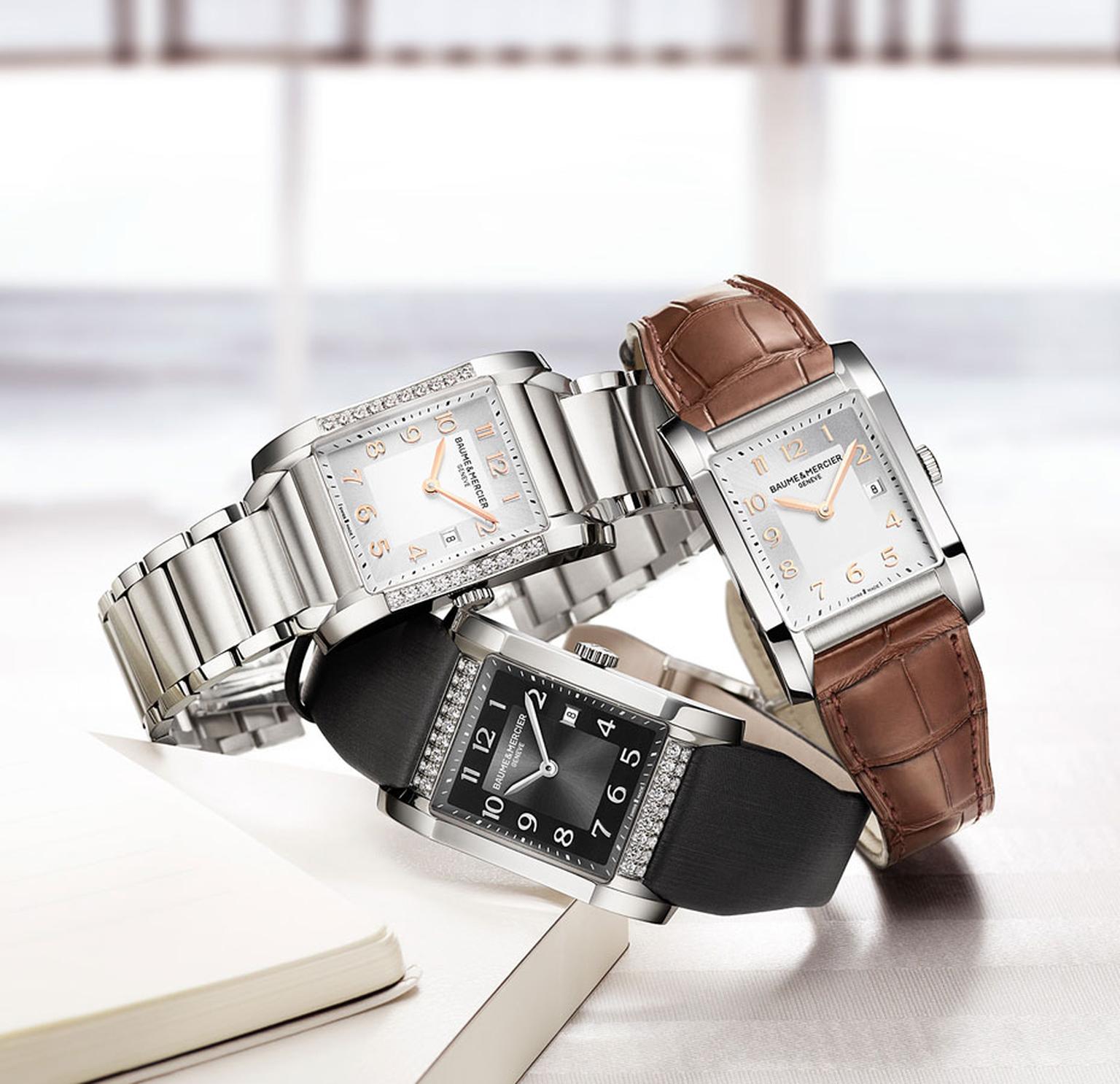 Baume & Mercier's Hampton Collection
Atlantic rollers, wind-swept dunes, picnics on blankets, sun-freckled noses and sand in between your toes. Memories of the happiest, most carefree moments of your life when days end with a campfire roasted marshmallow and a glass of Merlot as the sun sets on another sun-bleached day of bliss.
It is these beautiful moments that have inspired Swiss watch company Baume & Mercier's Hampton collection. But just how are all of these fleeting moments, feelings and moods captured in a watch?
The design team at Baume & Mercier's Geneva head quarters started by turning back the clock and looking through the archives of its rich history. And fortunately, the Baume family who started their watch-making venture in 1830 in the remote mountain village of Les Bois in the Swiss Jura, were meticulous diary keepers and devoted journalists.  From the yellowing pages of flowing ink-penned script, surely lit by gaslight, comes to life the story of a family determined to succeed beyond the snowy confines of their isolated Swiss valley.
From a humble 'comptoir' or counter where the Baume brothers sold watches in the days when the steam engine was just a distant rumour to establishing a presence in Clerkenwell, London, subsequent generations of Louis-Victoire Baume's tenacious family went on to conquer the world.
Winners of precision prizes at observatories and makers of fine gold-cased pocket watches and high-specification chronographs, the Baumes were joined by Paul Mercier in 1918, who brought business acumen and design ideas for a changing world. It was Mr Mercier who encouraged the watchmakers to make  dainty women's 'baignoire' or bath-tub shaped watches in the 1920's emboldening the house to later revive post-war doldrums with the introduction of La Marquise, a new bracelet watch for a new generation of women.
With such a bounteous history for inspiration, it was the 1940 Hampton watch that sparked the imagination of Baume & Mercier's designers. The self-confident lines of this Art Deco timepiece speak of the optimism of the era in which the light of science and reason would shine its light on a brave new future.  The generously domed crystal would have been a talking piece and the clean, pared down lines echoed the architecture and cubist painting that was shaking up the world.
The new Hamptons family is directly inspired by this watch that now safely resides in Baume & Mercier's museum. Generous proportions, new colours and a host of pleasing details bring this enduring design up to date. The very name of the watch, Hampton, encouraged Baume & Mercier to explore the lifestyle of this privileged enclave with an eclectic artistic community that has included Jackson Pollock and Andy Warhol who rubbed shoulders with barefoot tycoons and the free-spirited heirs of America's elite. Warm metal tones, sun-brushed dials, gray and slate, white and silver echo the Atlantic light of the Hamptons.  The case backs are decorated with a sundeck engraving and every watch, whether on a supple metal bracelet or leather or alligator strap is easy to wear and slips in with your mood, whether you are walking on the beach with your with your evening dress catching the surf or pulling on a fisherman's sweater over your faded denims. This easy-going elegance flows through the new Hampton collection with the freshness of Atlantic breezes on a perfect summer's day. 
Baume et Mercier Baignoire watch 1920

Baume brothers set up shop in Clerkenwell, London 1857

Baume diamond set ladies' watch 1920

Baume Historical Watch from the 1940's, note the domed glass that is echoed in today's collection

Baume et Mercier. A house in the Hamptons

The Baume family's brand achieved the highest standards of watchmaking including the covetted Poincon de Geneve seal in 1921

William Baume in 1920

Baume et Mercier. Ladies' Hampton watches.

Baume et Mercier. A very special Hampton watch in rose gold with a mechanical movement

Baume et Mercier. The Hampton collection slips in with the easy elegance of seaside living.

Baume et Mercier. Louis Victor Baume's diary that details the rise of this determined and remarkable family of watchmakers.

Baume et Mercier. Paul Mercier became a partner in the firm in the 1920's and brought new business ideas and designs to the house.