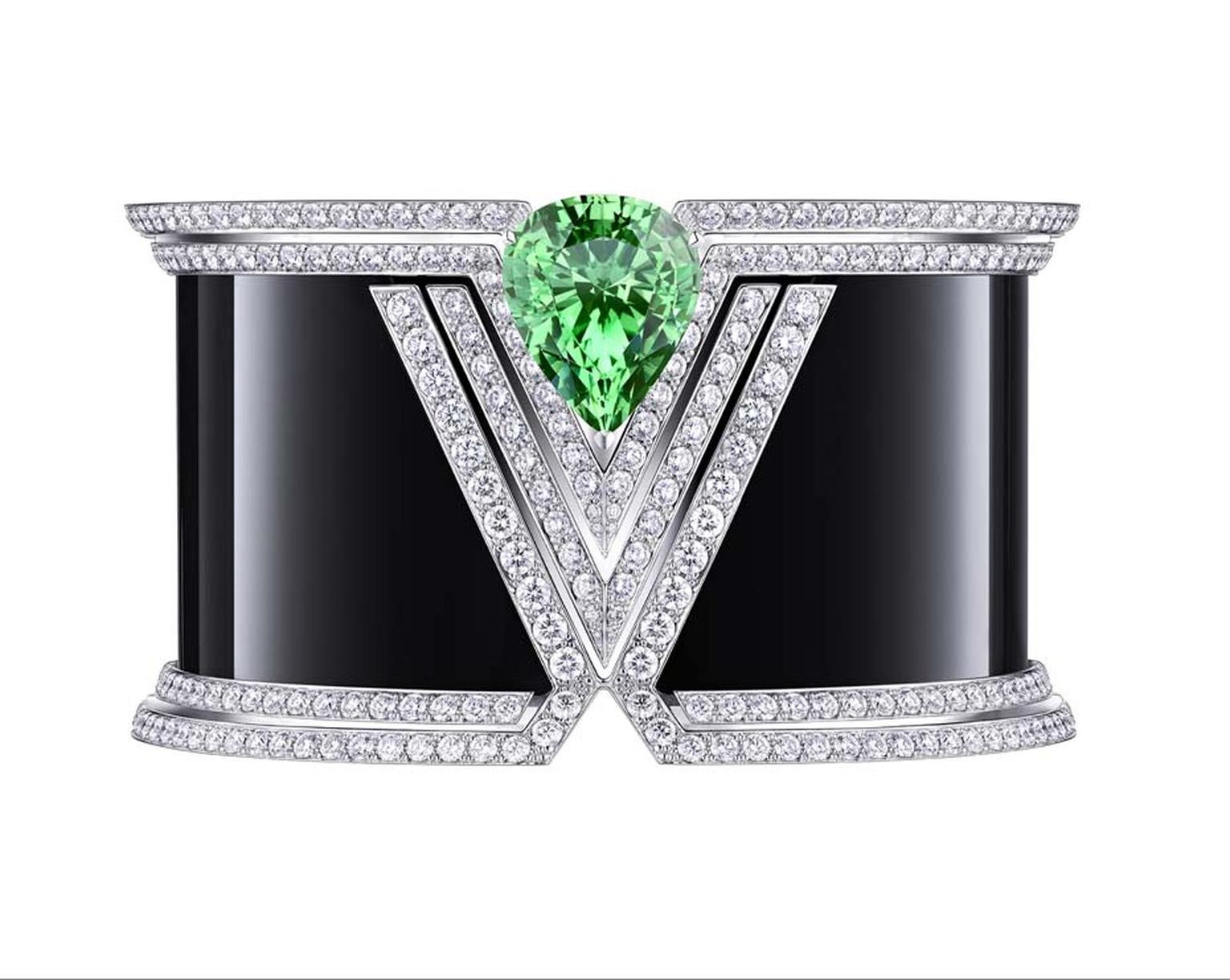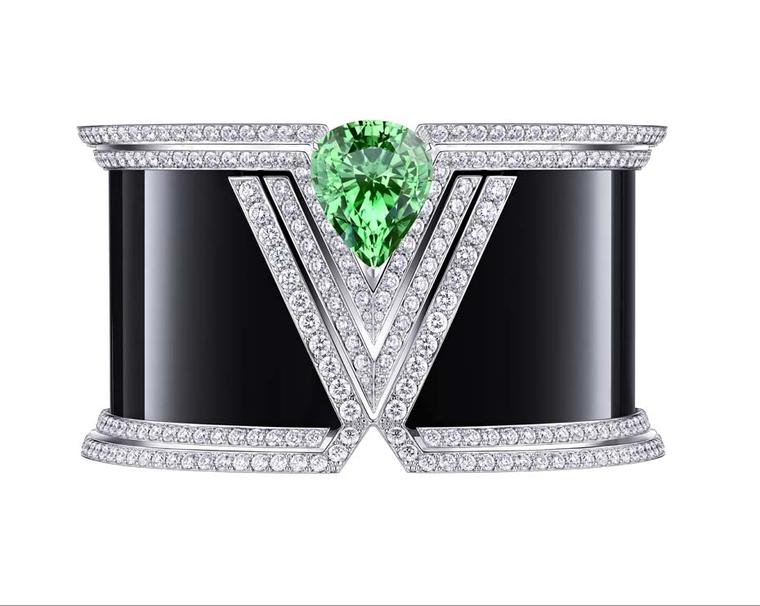 Nothing suggests celebration quite like a magnificent jewel. So in honour of our 10,000 followers on Instagram and 100,000 visitors in the last month on The Jewellery Editor, we have chosen our favourite high jewellery creations of the year. And as 2014 is a Biennale des Antiquaires year, we were not short of choices of magnificent and memorable jewels.
The Louis Vuitton Acte V cuff with its dramatic use of onyx, diamonds and dazzling green tsavorite captures the drama of Art Deco jewels with a contemporary sharpness. Looking back at a more recent era of strong design, Extremely Piaget captures the laidback luxe of the 1970s with chased gold, bright splashes of turquoise and a fizz of diamonds.
Blue was a favourite colour, be it turquoise, sapphires, aquamarines or, in the case of the Graff Diamonds' Bleu de Reve necklace, a hugely valuable and rare blue diamond. This really is one to dream about as it was one of the most valuable jewels at the Biennale des Antiquaires, yet it wears its value so lightly and daintily.
Chaumet's Lumiere d'Eau high jewellery collection captures the beauty of water in its many forms. We love the different hues of blue in the tanzanite, lapis lazuli and sapphire that flow through this long tassel necklace. And there was yet more blue in Tiffany's Blue Book aquamarine bracelet, with its elegant emerald cut central stone of the prettiest blue surrounded by an Art Deco-style fan of diamond-pavéd platinum. Aquamarines also shine in Chanel's long Café Society necklace of swags of beads of this blue stone combined with diamonds and black spinels.
Others colours have had a look in and Dior's bracelet, inspired by the famous Bar jacket designed by Mr Dior in the 1950s, is a surprising and highly skilled interpretation of couture in jewels. Equally colourful and enchanting is Maison Giampiero Bodino's floral necklace, which shimmers with life thanks to the intricate diamond and gem-setting work of each little petal, bud and leaf.
The fairytale castle brooch in Van Cleef & Arpels' high jewellery collection, based on the French fairytale Peu d'Ane, also captured our attention. It takes the genius of Van Cleef to pull off a brooch in the form of a castle, complete with diamond-set turrets and sapphire clouds. For sheer magnificence, Cartier's Royal diamond and ruby necklace also deserves a special mention as it captures the majesty of high jewellery like only Cartier can.
Chanel Café Society Cruise necklace set with a 28.30ct brilliant-cut aquamarine, diamonds, aquamarine beads and black spinels.

Dior Bar en Corolle Émeraude bracelet featuring white gold, diamonds, pink and purple sapphires, emeralds, demantoid garnets, tsavorite garnets and orangey-pink spinels.

Giampiero Bodino Primavera necklace in white and yellow gold, set with five intense and vivid yellow diamonds, white, grey, yellow and cognac diamonds, pink sapphires and emeralds. Image by: Laziz Hamani

The star of Cartier's Reine Makéda necklace, part of the Royal collection, created for the Biennale des Antiquaires, is a 15ct oval-shaped ruby from Mozambique, with ruby beads and diamonds completing the elaborate choker-style necklace.

Chaumet Lumieres d'Eau high jewellery necklace in white gold with a 45.64ct troidia-cut tanzanite, three cushion-cut sapphires, sapphires, sapphire beads, lapis lazuli beads and black spinel beads.

Graff's Le Collier Bleu de Reve necklace features a 10.47ct Fancy Vivid Blue Internally Flawless briolette diamond, above which sits a stunning 4.22 carat old-mine Colombian emerald. The necklace is composed of 192 faceted beaded diamonds.

Extremely Piaget collection Palace bracelet in pink gold set with 32 marquise-cut diamonds and 23 turquoise beads.

Tiffany & Co. Blue Book Collection platinum bracelet featuring a central emerald cut aquamarine surrounded by a bow tie of diamonds

Van Cleef & Arpels Peau d'Âne collection white gold Enchanted Castle brooch with multiple cut diamonds, emeralds, sapphires and briolette gemstones surrounding a 39ct oval cut emerald.

Louis Vuitton Acte V Apotheosis cuff featuring black onyx, diamonds and a pear-shaped tsavorite.