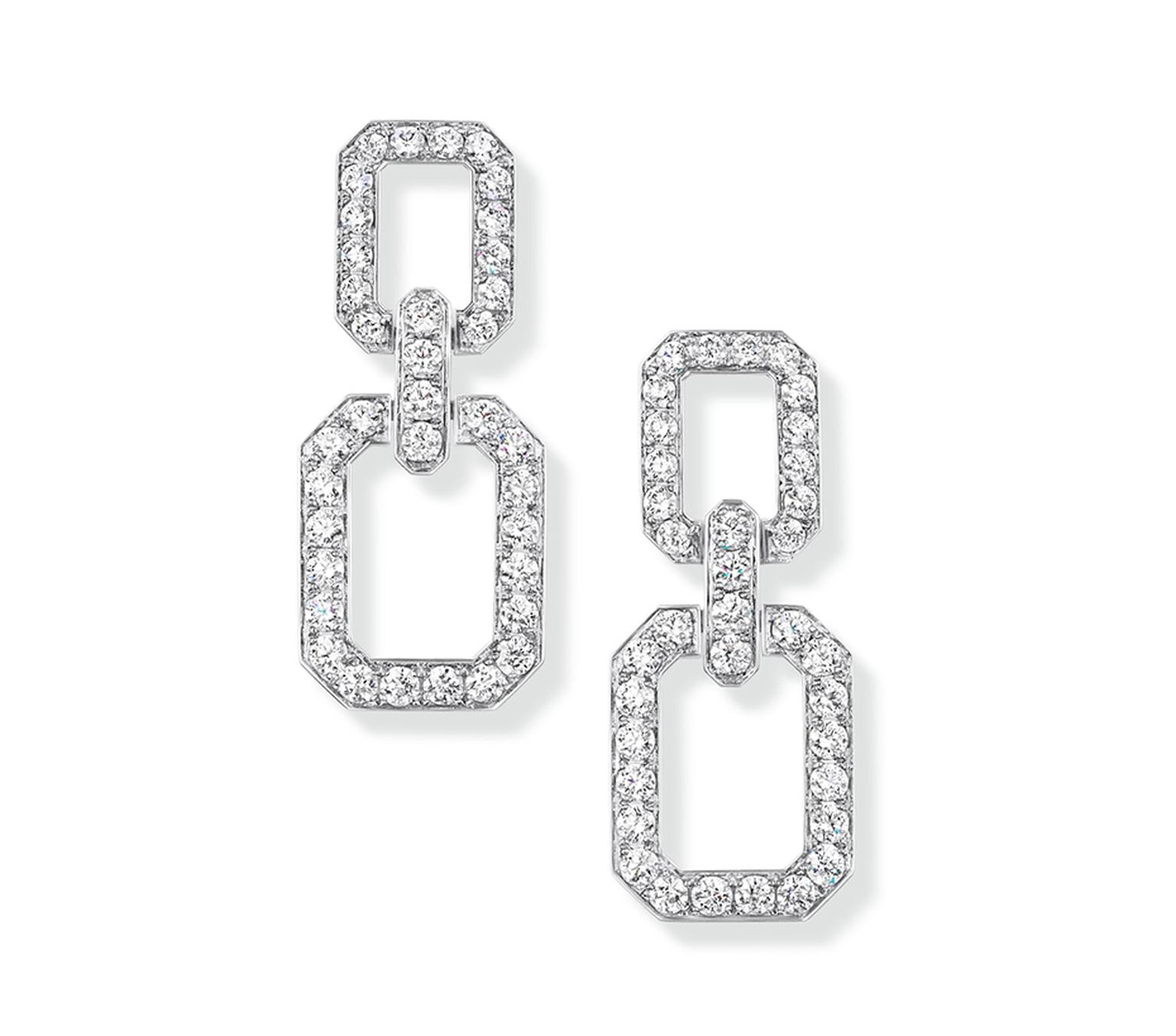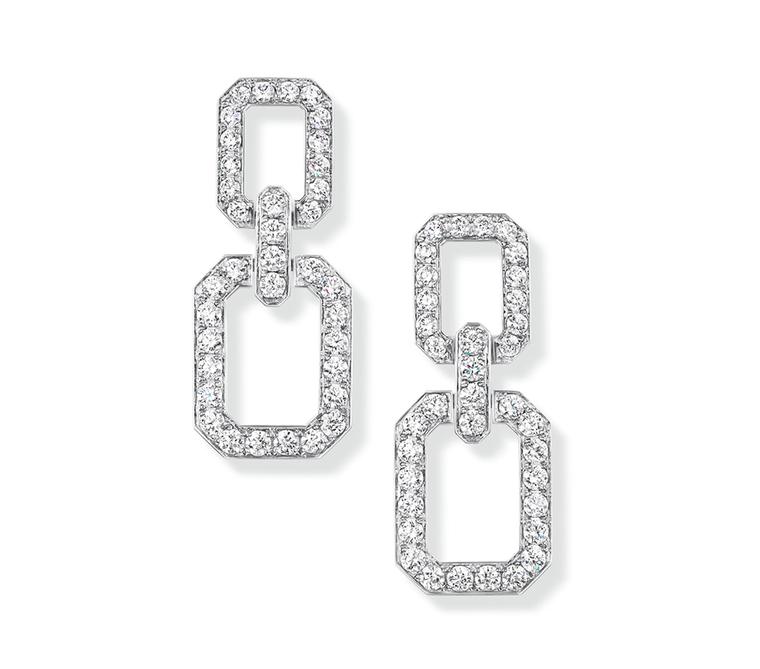 Chain link jewellery is a modern-day classic, and this winter Harry Winston is putting its own spin on this iconic design with the new Diamond Links collection.
Known throughout his life as "the king of diamonds", Harry Winston was very particular when it came to his gemstones. As famous for his diamond cutting as his jewels, he often bought rough diamonds and transformed them into majestic gemstones that went on to become world famous. The 125.35ct Jonker, which Mr Winston acquired in 1935 as a 726ct rough diamond, was one such gem. At the time it was the most important piece of rough diamond to have been cut in America, and he chose the symmetrical perfection of the emerald cut to reveal its natural beauty.
The emerald cut quickly became Mr Winston's preferred diamond cut, and it has gone on to become an integral part of Harry Winston's identity. The Harry Winston logo features the initials HW, contained within the outline of an emerald-cut diamond, and the eight-sided motif was the inspiration for Harry Winston salons worldwide, where jewels are displayed in transparent cases shaped like emerald-cut gems.
The distinctive form of Mr Winston's favourite diamond shape was also the inspiration for the new Diamond Links jewels. Bold and sophisticated, the collection consists of just two pieces, a bracelet and earrings, available in different sizes - an indication of their potency. The contours of each platinum link have been set with round-brilliant white diamonds, joined by heavy diamond-set bars. When fastened, the clasp on the bracelet melts away to become another link in the chain.
The design echoes the New York style that raged during the art deco years in the city - the era in which Harry Winston founded his company on Fifth Avenue. Nearly a century later and his legacy lives on in designs that are influenched by the pulsating fashions of the time, reinvigorated for a new generation of diamond wearers.
Harry Winston Diamond Link Bracelet featuring 181 diamonds set in platinum.

Mr Winston was especially fond of emerald-cut diamonds, the shape of which have been transformed into strikingly contemporary jewels in Harry Winston's new Diamond Links collection.

Set with 72 round brilliant diamonds, Harry Winston's Diamond Link Earrings have been designed in the style of Harry Winston's favourite diamond cut: the emerald cut (£POA).