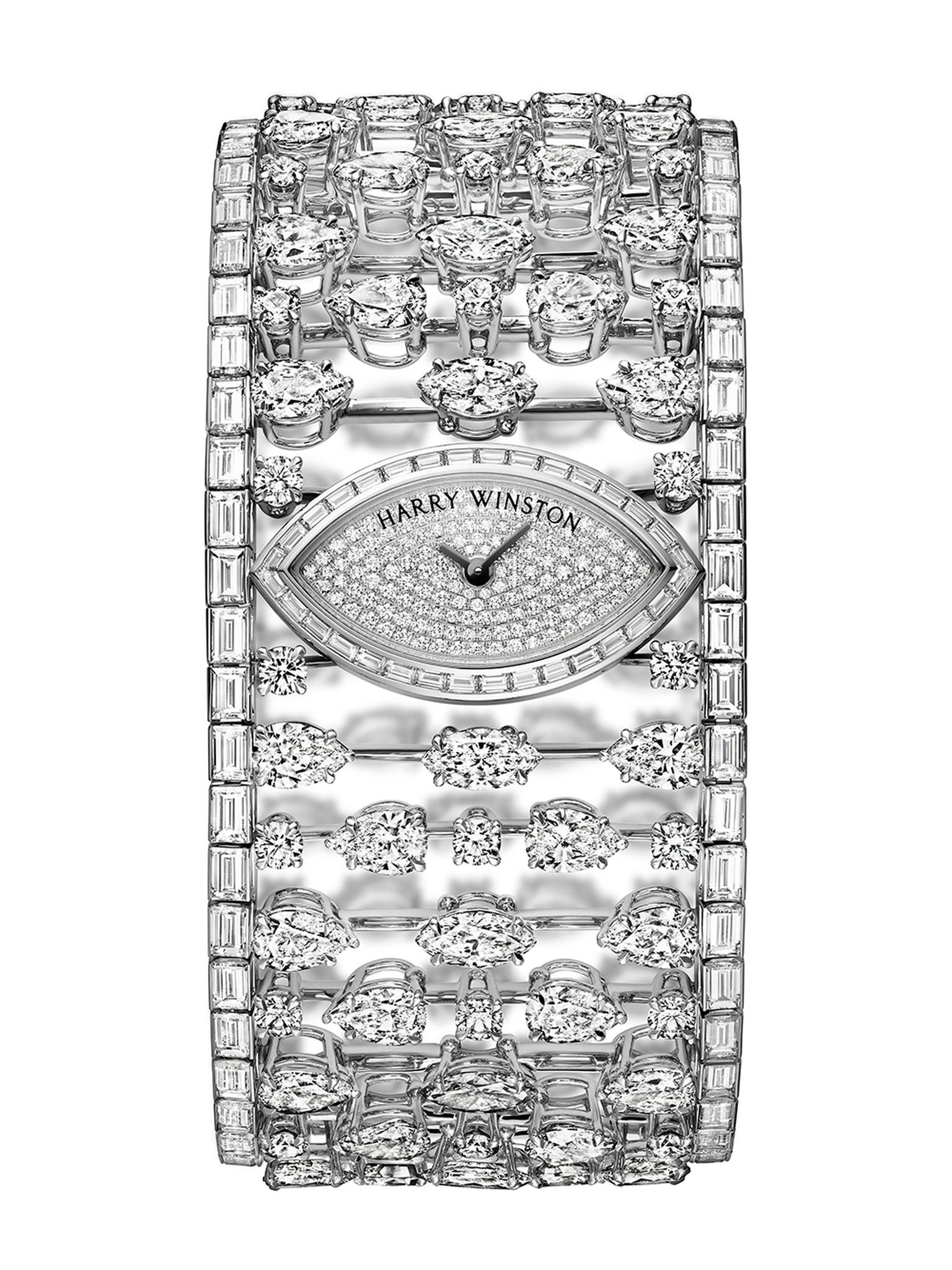 Renowned for its diamond jewellery and engagement rings, Harry Winston has also earned itself a glowing reputation for its timepieces. Two decades after its first foray into the world of watchmaking, the esteemed brand from New York has released the Mrs. Winston High Jewellery Timepiece.
A tribute to Harry Winston's stylish wife Edna, the Mrs. Winston brings to life the jeweller's famous saying, "If I could, I would attach diamonds directly onto a woman's skin." The design, which took more than 440 hours to realise, sees diamonds individually set onto delicate bars of platinum. In-between the sparkling gems - more than 47 carats of D,E and F colour, VS+ clarity diamonds - glimpses of skin are revealed. The bracelet alone features 230 fancy-shaped diamonds, creating an intricate weave of pear, marquise and brilliant-cut gems, framed with two lines of baguette-cut diamonds.
Combining horological expertise with the brand's dedication to sourcing only the very best diamonds, the watch itself is handcrafted from white gold and beats to the rhythm of an ETAE01-701 caliber movement. The elliptical dial stretches the width of the bracelet, set with a further 144 brilliant-cut diamonds in five different sizes.
With only one in existence, this unique watch joins the exclusive Ultimate Adornments High Jewelry Collection, which includes more than 40 one-off pieces, encompassing seven different themes. The collection also includes the Mrs Winston bracelet and earrings (read more here).