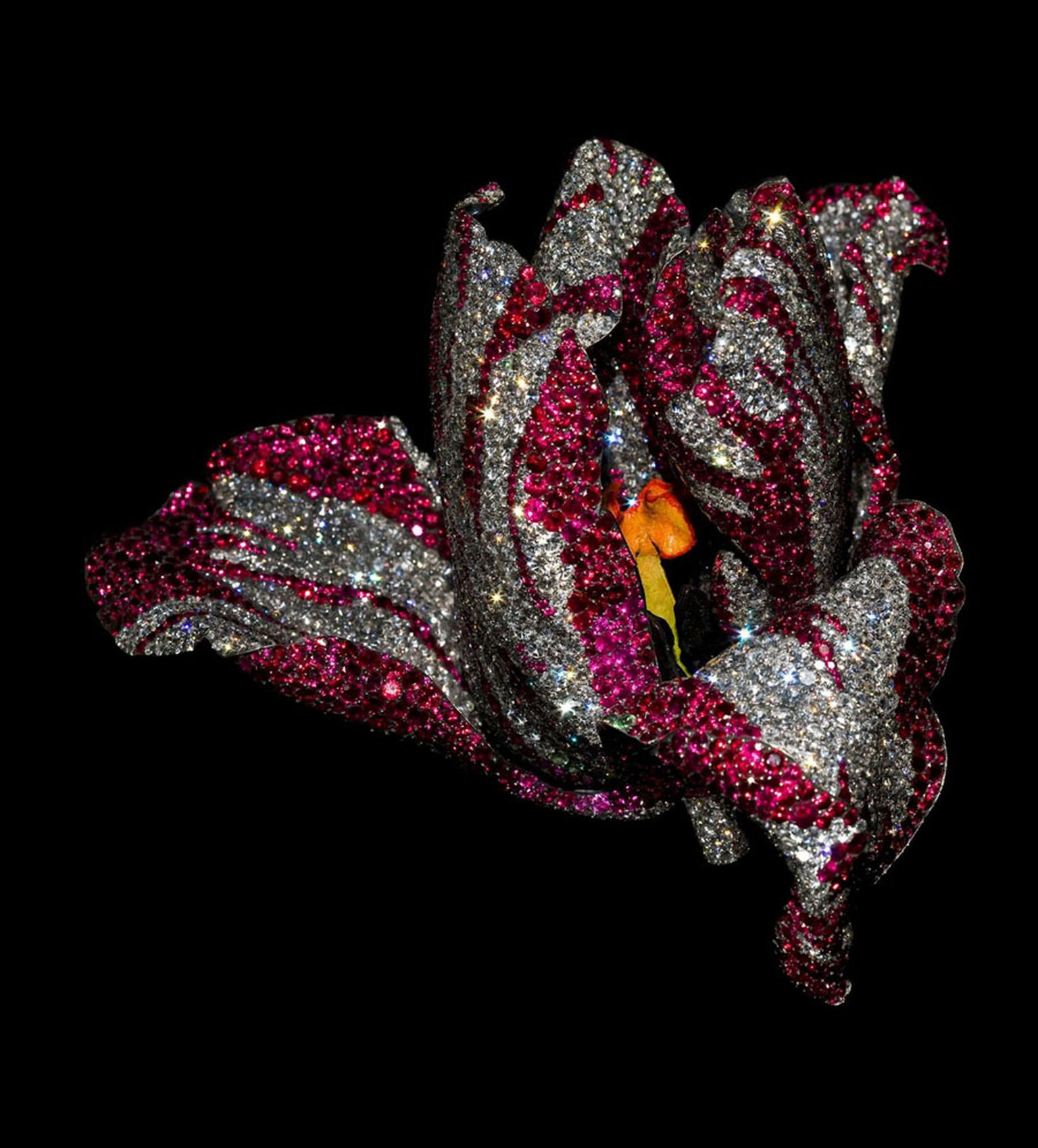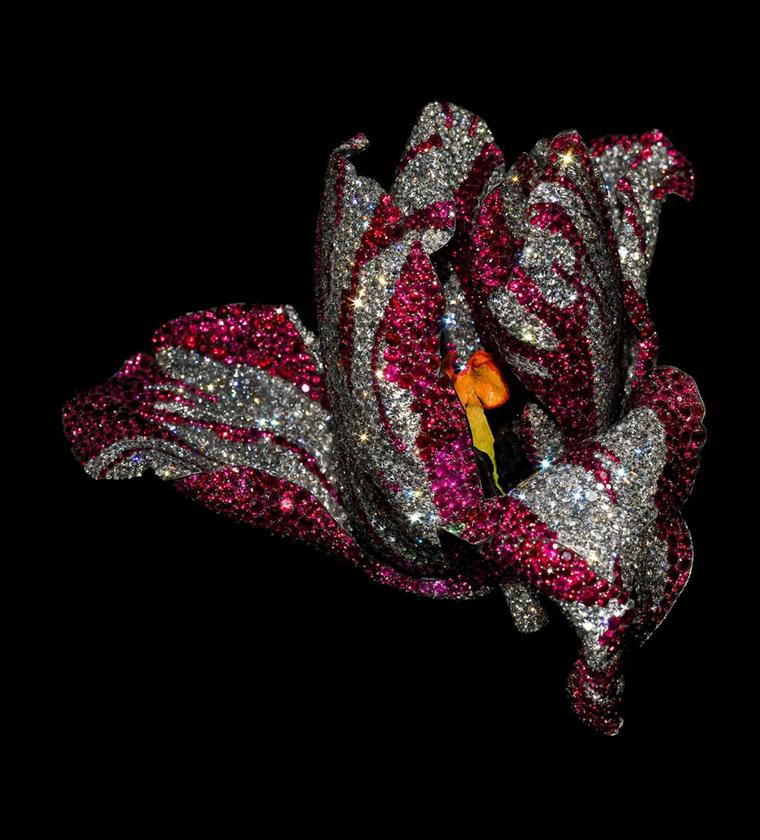 This November, an exhibition of jewels designed by Joel A. Rosenthal, who works in Paris under the name JAR, opens at New York's Metropolitan Museum of Art. The first major exhibition of Rosenthal's work in over a decade, 'Jewels by JAR' opens on 20 November. Including more than 300 of this visionary designer's works, including classic flower forms and objets d'art, it is a must-see for anyone with an interest in contemporary jewellery.
Known for his exclusivity and discretion, the elusive jeweller rarely gives interviews. Neither does he appear in advertising or paparazzi photos, which adds to the excitement when his jewels are exhibited. The last major display of Rosenthal's work was 11 years ago, when 400 JAR jewels went on show at London's Somerset House. 'Jewels By JAR' marks the first retrospective of his work in America - the home of a number of his most important clients.
The first exhibition devoted to a contemporary jeweller at the Metropolitan Museum, an incredible variety of JAR jewels will be on display. These include a number of his famous flowers, poppies, camelias and tulips, the flowers and stems of which are adorned with colourful pavé diamonds. So closely are the miniscule gems set, only a minimal amount of the dark metal setting is visible - one of JAR's trademark techniques. This exceptional degree of workmanship is also visible in Rosenthal's Butterfly Brooch dating from 1994, which features an ombré design of pavé sapphires, fire opals, rubies, amethyst, garnets and diamonds. Alongside these classic pieces are witty jewels like the Zebra brooch from 1987, created from banded agate, diamonds, silver and gold and incredibly lifelike. 
Born in New York, Rosenthal moved to Paris soon after graduating from Harvard and has spent most of his life in the French capital, where his one and only boutique resides. Opened in 1978 on Place Vendome, home to a number of the world's most prestigious jewellers, JAR has never extended beyond this one store, despite his success and popularity. With craftsmen in France and Switzerland, JAR produces less than 100 jewels a year. Each is one-of-a-kind and excecuted with Rosenthal's meticulous attention to detail using the finest-quality gems, which has led him to be named the Fabergé of our time by the auction house Christie's.
Made possible by Phaidon Press Limited, Nancy and Howard Marks and The Ronald and Jo Carole Lauder Foundation, 'Jewels by JAR' opens at the Metropolitan Museum on 20 November 2013 and runs until 9 March 2014.
JAR Zebra brooch crafted from banded agate, diamonds, silver and gold from 1987.

JAR Poppy brooch decorated with pink and green enamel and set with one large pear-cut diamond to the centre from 1982.

JAR developed a method of pavé-setting small gemstones to ensure as little as possible of the setting is visible. This technique can be seen in this JAR bracelet, featuring beads pavé set with colourful gemstones.

This JAR cameo and rose petal brooch from 2011 once again shows off JAR's signature pavé technique, developed to hide as much of the metal setting as possible.

JAR Camelia brooch from 2010 with delicate pavé-set petals.

JAR Butterfly brooch with sapphires, fire opals, rubies, amethyst, garnets and diamonds set in silver and gold from 1994.

JAR diamond bracelet from 2010.

JAR is well known for his bejewelled interpretations of flowers, created using an intricate pavé setting technique, as demonstrated on this diamond and ruby tulip brooch from 2008.