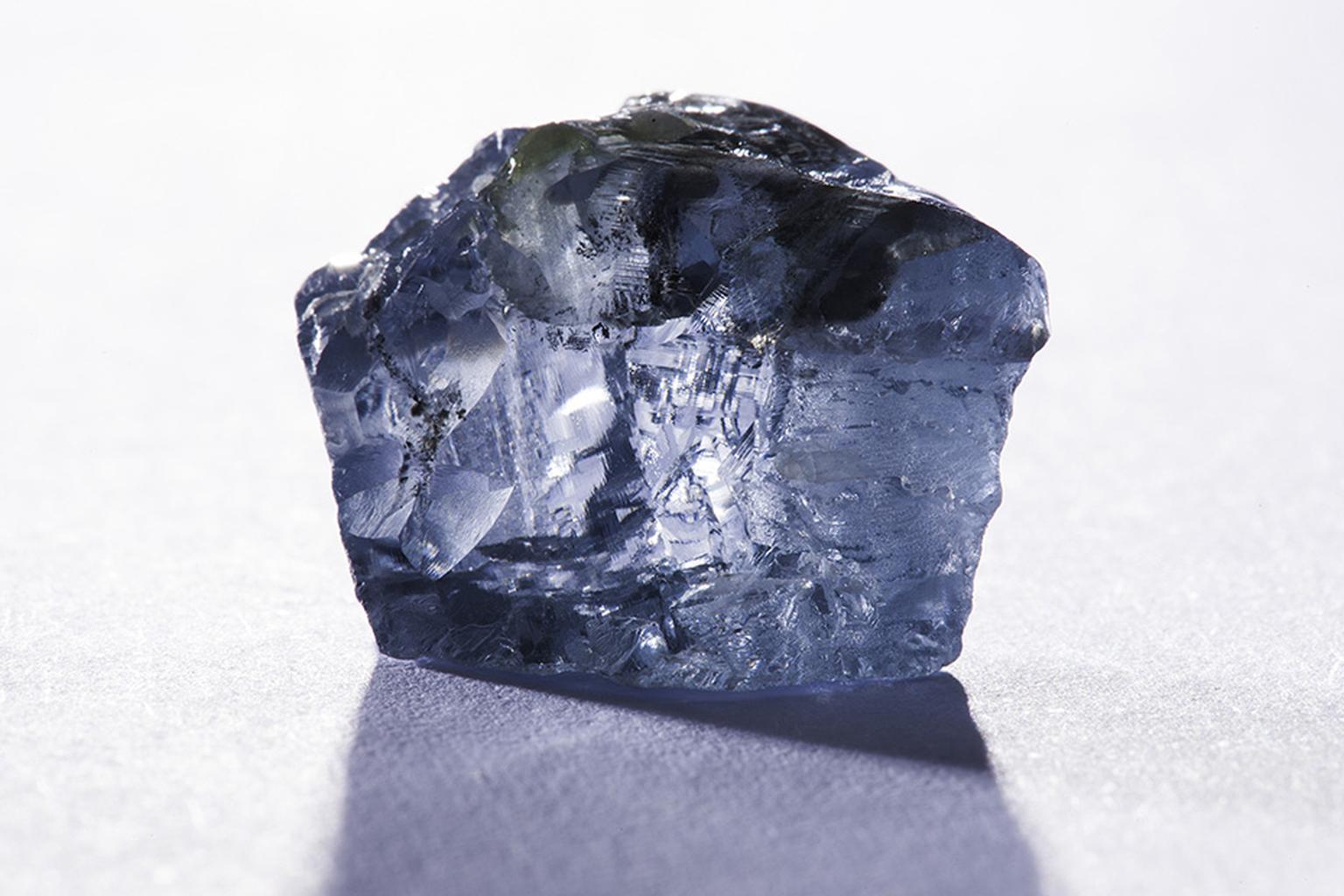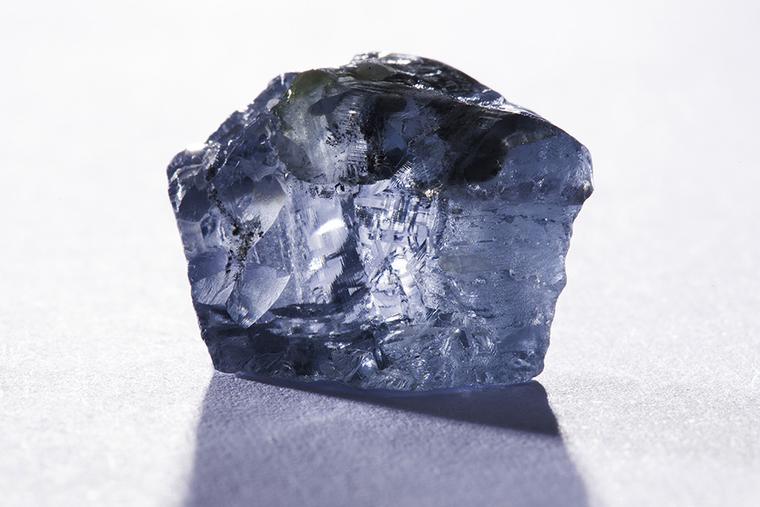 By Ase Anderson in London
A rare blue diamond that is likely to fetch millions of pounds has been discovered at a South African mine. The 29.6ct stone was unearthed by Petra Diamonds at its Cullinan mine, 25 miles north east of Pretoria, earlier this week.
"This stone is one of the most exceptional stones recovered at Cullinan during Petra's operation of the mine," says the company. In a statement it described the latest find as "an outstanding vivid blue with extraordinary saturation, tone and clarity", with the potential to yield a stone of great value and importance. Last year Petra recovered a 25.5ct blue diamond from the mine, which sold for £10.3 million.
The Cullinan mine is renowned for its production of blue diamonds, which are among the most rare and coveted of all gemstones. It earned its place in history with the discovery of the Cullinan Diamond in 1905, the largest rough diamond ever found at 3,106ct. The iconic stone was cut into two diamonds, which form part of the Crown Jewels in the Tower of London. The First Star of Africa is mounted at the top of the Sovereign's Sceptre, which, at 530ct, is the largest flawless cut diamond in the world; the Second Star of Africa, a 317ct stone, forms the centrepiece of the Imperial State Crown.
The mine frequently yields diamonds larger than 10ct and has produced over 750 stones weighing more than 100ct, 130 stones weighing more than 120ct and around a quarter of all diamonds over 400ct.
Cullinan also provided the collection of 11 rare blue diamonds displayed at London's Millennium Dome in 2000, which included the 27ct vivid blue 'Heart of Eternity'.
Other notable finds at the mine include a blue diamond known as the Star of Josephine, which sold for £5.74 million at Sotheby's Geneva in 2009, and the 507ct Cullinan Heritage, which fetched £21.35 million at tender in 2010, the highest price ever paid for a rough diamond.
Read more on Petra Diamonds
In a statement, Petra Diamonds described its latest 29.6ct blue diamond find as "an outstanding vivid blue with extraordinary saturation, tone and clarity".

CEO of Petra Diamonds, Johan Dippenaar, holding the rare 29.6ct blue diamond.

Petra Diamonds recovered an exceptional 29.6ct blue diamond from its Cullinan mine in South Africa in January 2014.