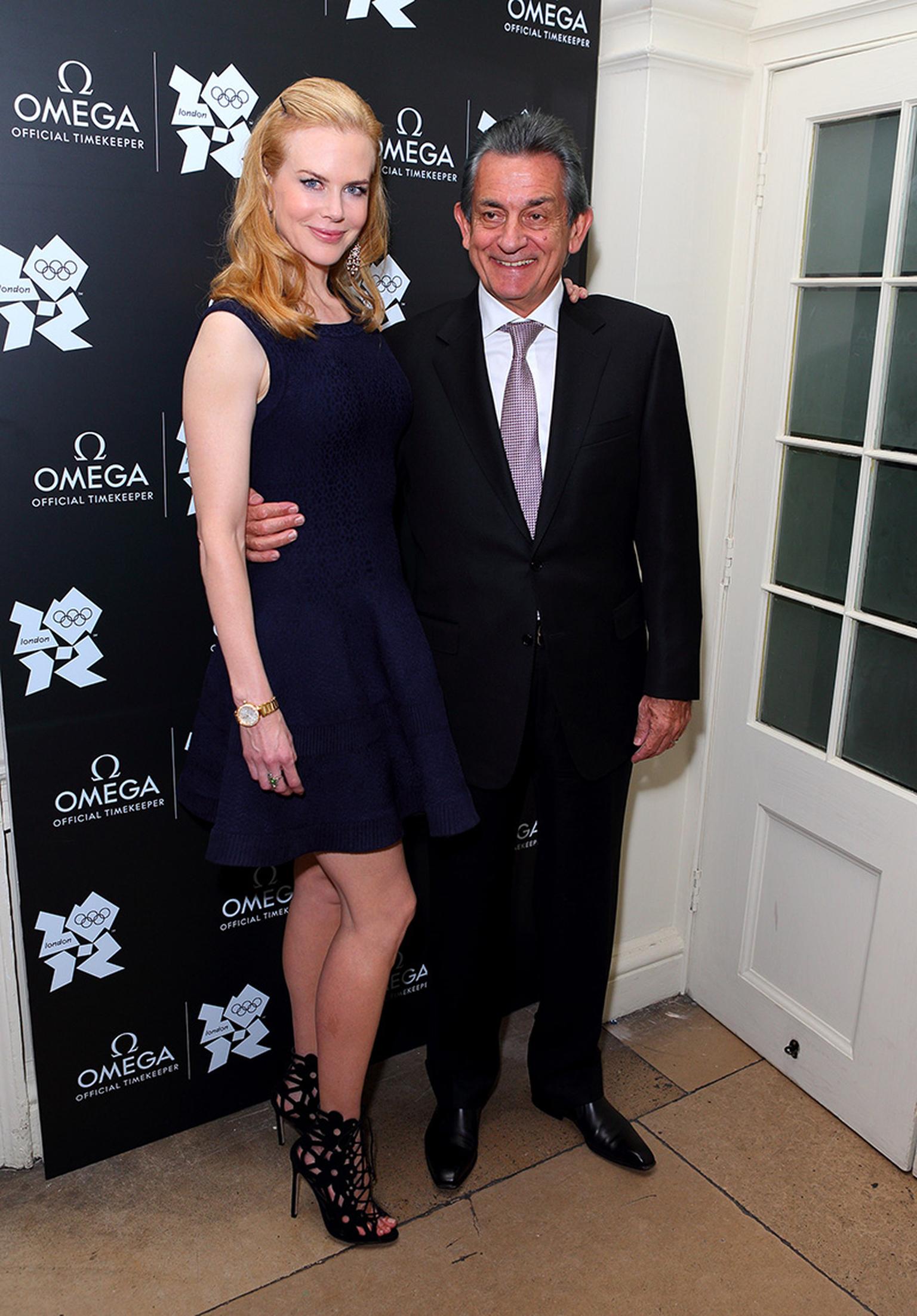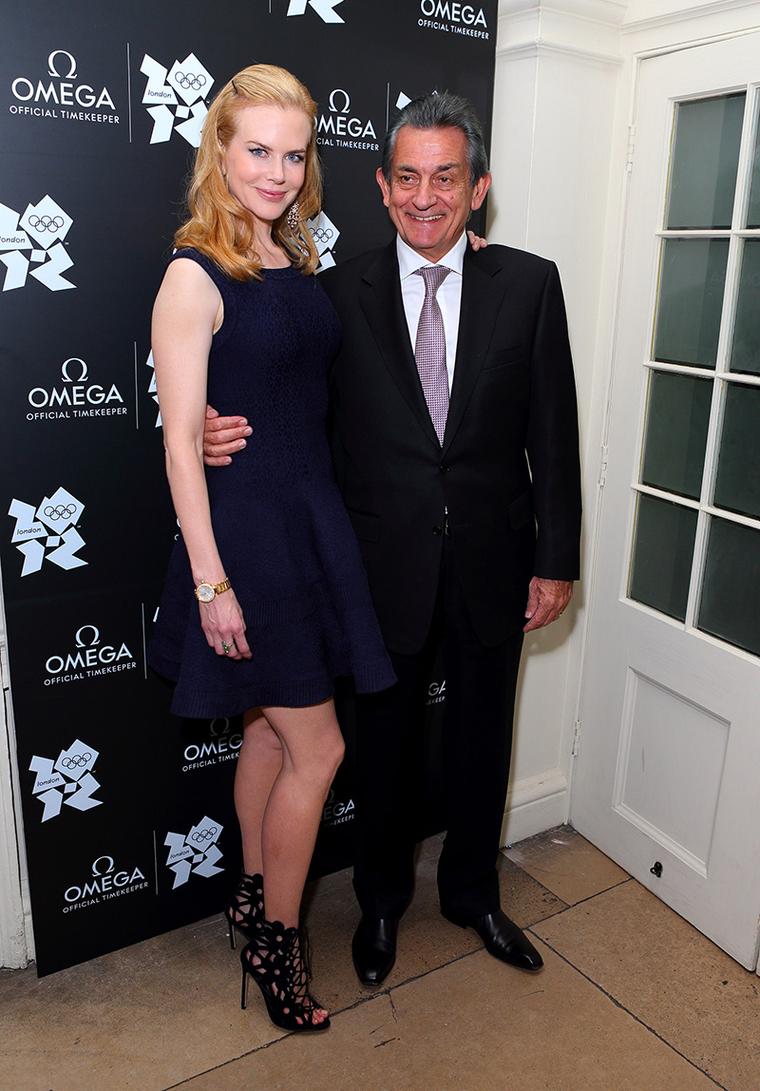 Omega, official timekeeper to the Olympic games, opened Omega House last night. Situated on Greek Street in London, Omega has refurbished this magnificent Georgian house to create a private member's club of its VIP guests for the duration of the games. Nicole Kidman, who is an Omega ambassador, was there for the opening as were other actors and athletes. She wore a little black dress and of course an Omega watch which for this occassion was a gold Ladymatic. Joe Cocker was DJ ing and a giant screen in the garden was showing Olympic events.
Showing a more glamourous side to their Olympic presence, Omega House is a stunning series of rooms designed to welcome guests who need a break from the intensity of the Games. Boasting one of only two gardens in the whole of Soho, Omega House is decorated to evoke different Omega watches. The Ladymatic room is a dreamy and very girly all white haven of tranquility with peonies in vases and hundreds of tea lights twinkling away. The Planet Ocean room has screen covering an entire wall that shows gushing water and fish swim around Omega's waterproof watches in a fish tank with a tropical coral reef. The Hour Vision Room honours the brand's Hour Vision line and is furnished in a way that recalls the private members clubs that have been part of elite Londoners' social life for decades. The space- themed Speedmaster Room, named after the first watch to be worn on the Moon, is a reminder of OMEGA's nearly half-century relationship with NASA.
Artist Martha Freud has created a very whimsical timekeeper that gives a rough reading of the time.  A pigeon hole cupboard holds 48 matt ceramic cups that rotate and light up to give the time. Each cup has small perforations that form numbers and words such as "almost" or "nearly" as stock time-telling phrases such well as "quarter to". The message can only be read when the cup is lit up and the light streams through the perforations. When I was there four different cups informed me that it was 'almost twenty five to nine"
President Stephen Urquhart said, "We are delighted that we were able to secure this historic building in Soho. It is an ideal place to greet old friends and meet new ones in an appealing, comfortable environment. It will also give our guests a chance to re-energize between the events at the Olympic Games and really will be the House of Omega."
Another view of Martha's Freud's clock at Omega House

Another view of Martha's Freud's clock at Omega House

Martha Freud's whimsical 'clock' that is as much a piece of art as a novel way of telling the time.

The grand staircase of Omega House in Soho

The exterior of Omega House at No 1 Greek Street in Soho

The garden at Omega House and one of the only two in Soho, one of London's historic areas.

The Hour Vision atelier at Omega House.

The cool and serene Ladymatic room in Omega House

Pretty flowers and scented candles in the Ladymatic room at Omega House.

The OMEGA Ladymatic that Nicole Kidman wore with a diamond set bezel and engraved mother of pearl dial.

Actor Eddie Redmayne was at the opening night party of Omega House in London that will be open throughout the Olympics to guests of Omega.

OMEGA House opening night party in Soho.