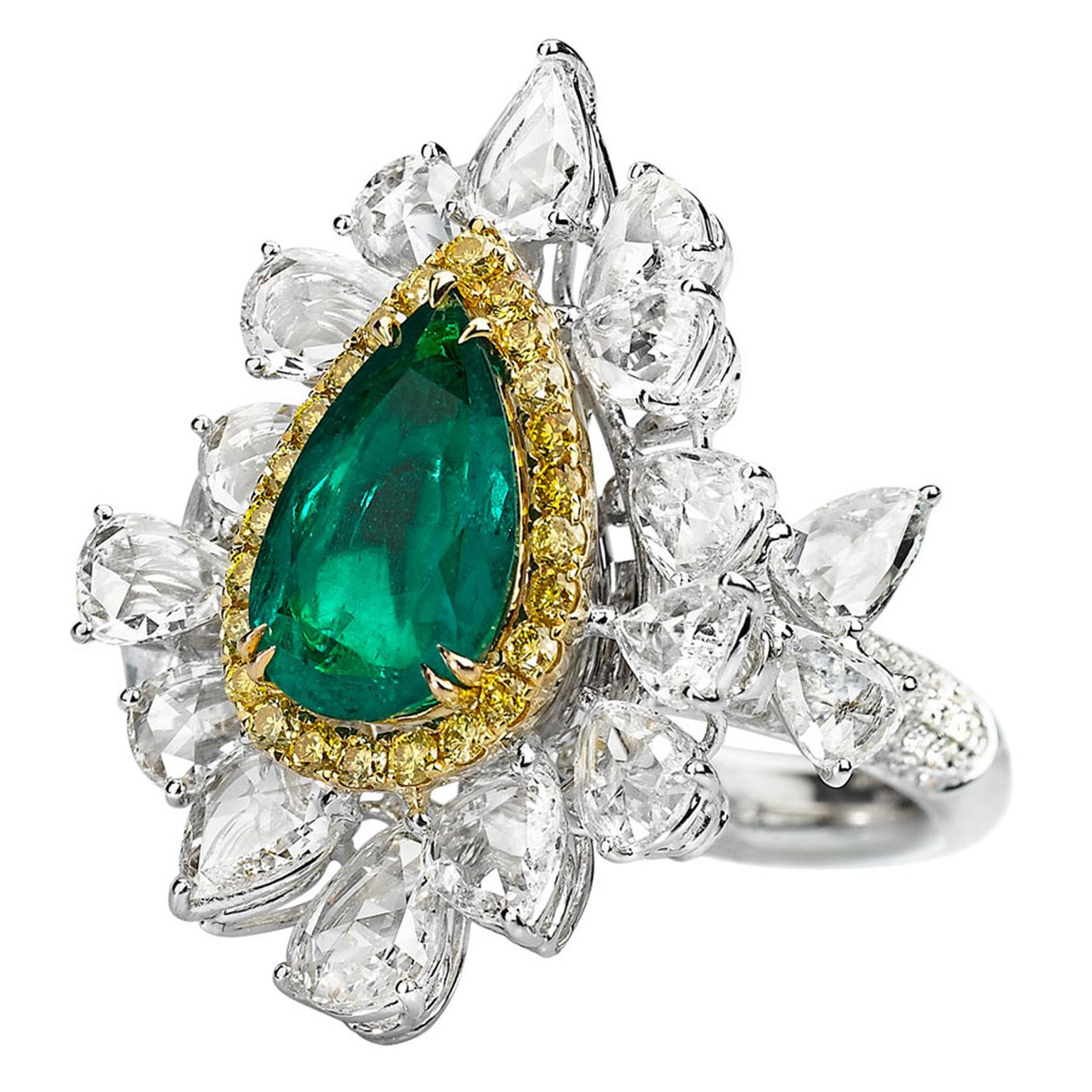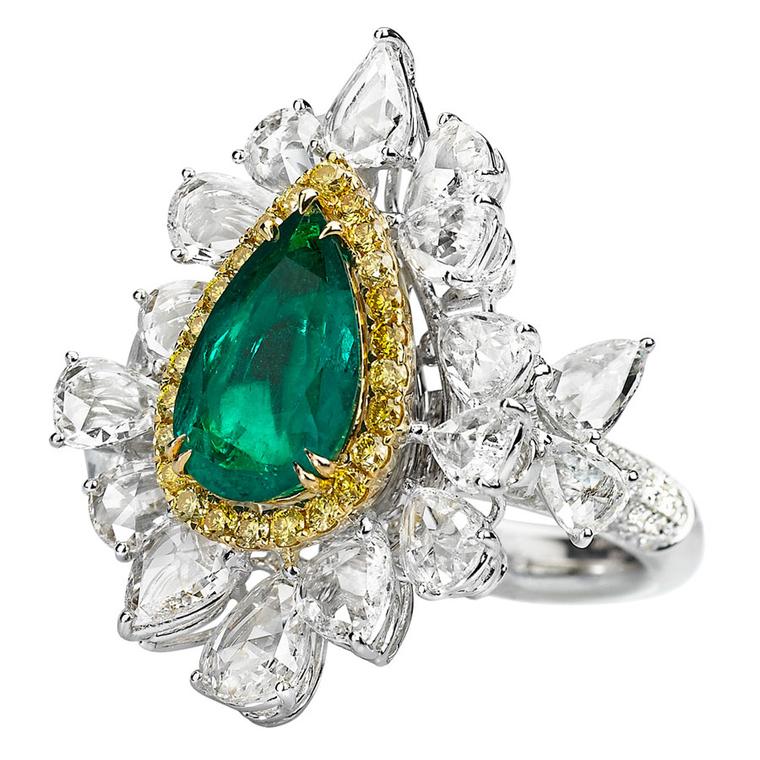 Avakian the independently owned Geneva-based jeweller had some very special pieces to show us when we visited them in their London boutique in the Jumeirah Carlton Tower earlier this summer. Though smaller items such as cufflinks start at £1,200, prices at this boutique can run into the millions as high jewellery and private sales are what this jeweller is best known for.
This second generation jeweller also has boutiques in Geneva, New York, Los Angeles and Moscow and the bright colours and bold designs of this house appeal to an international audience and the brand has had success in many countries including Kazakhstan where its apple motif 'Mela' pendants struck a patriotic chord, as the former capital Almaty, means city of apples.
The first Avakian boutique opened in Beirut in 1969 and the business focussed on importing watches into the Lebanon. In 1976 Edmond Avakian who had studied engineering, finance and gemology expanded the business and set up a workshop to repair and make their own jewellery. In 1980 Edmond Avakian launched his first fine jewellery line and since then the business has gone international and now two of his children are involved in running Avakian. The influence of the engineering ability of Edmond Avakian is evident in jewels such as the Riviera that have interchangeable parts and many of the other jewels can be screwed apart or clipped off to create variations.
All the jewels are made in workshops in Italy and quality of craftsmanship, fabulous stones and clever engineering make the look of the house. Some of the finer pieces, such as those shone here, are set with magnificent emeralds, sapphires and diamonds and the style is opulent, glamorous and extravagant with cascades, swages and elaborate settings allowing the maximum exposure of the facets of the stones. 
Expanding their presence in the world of luxury, Avakian was present at Cannes for the first time this year and Paris Hilton, Kelly Brook and Hofit Golan were amongst the celebrities spotted wearing their jewels. Singer Estelle is also keen on their brightly coloured jewels. 
Avakian emerald and ruby rings, which are even set with stones on the inside of the ring.

Avakian emerald and sapphire earrings

Avakian heart shaped Columbian emerald necklace

Avakian heart shaped emerald and sapphire necklace

Avakian. Diamond and emerald earrings. POA

Avakian. Haute Joaillerie Flower earrings. POA

Avakian. Haute Joaillerie Flower ring. POA

Avakian. Pear shape emerald earrings as worn by Petra Mencova at the Cannes Film Festival 2012

Avakian. Pear shape emerald necklace. POA

Avakian. Yellow diamond and emerald necklace. POA

Petra Nemcova wearing Avakian diamond and emerald earrings at the Cannes Film Festival.

Hofit Golan wearing Avakian diamond and pear shape emerald earrings at the Cannes Film Festival 2012