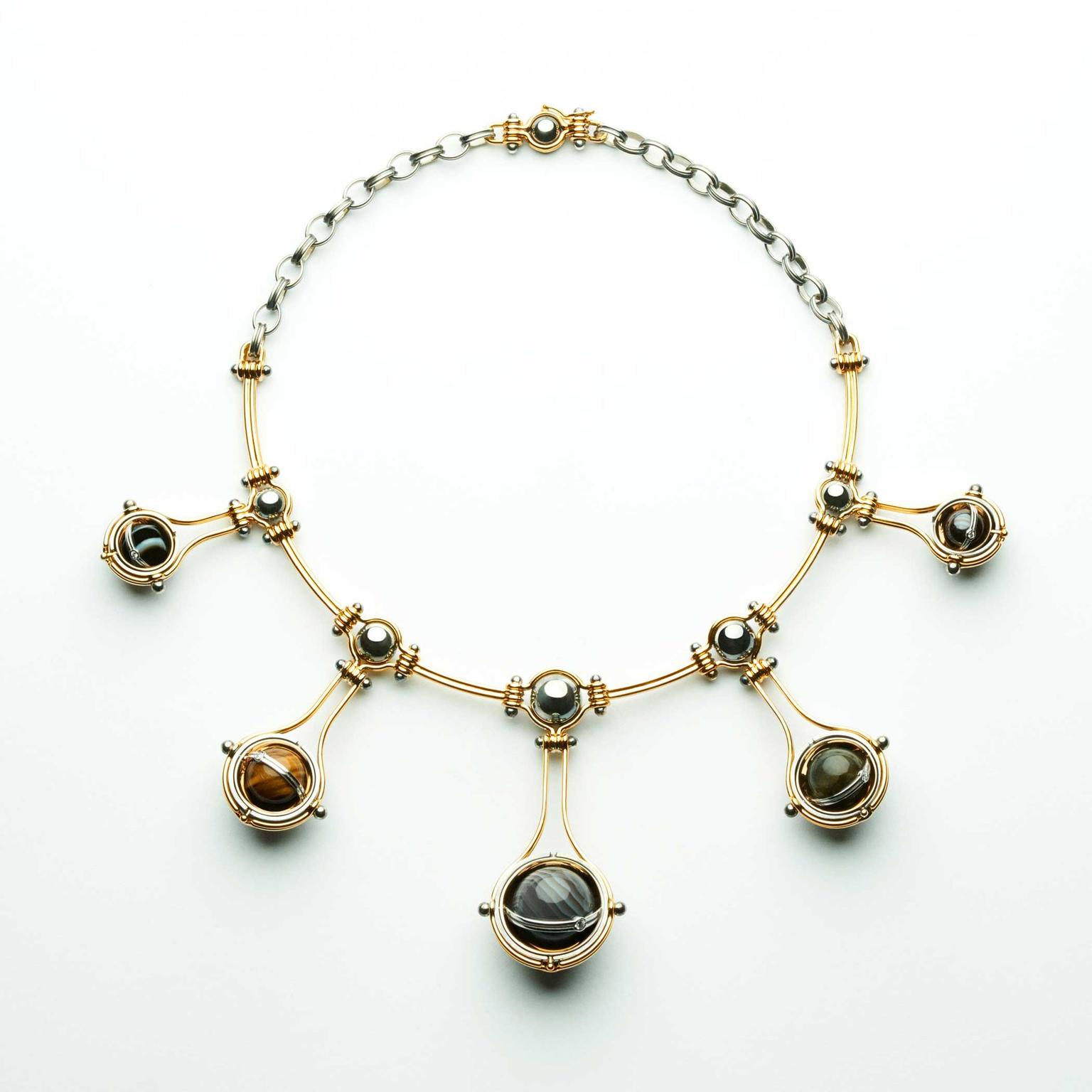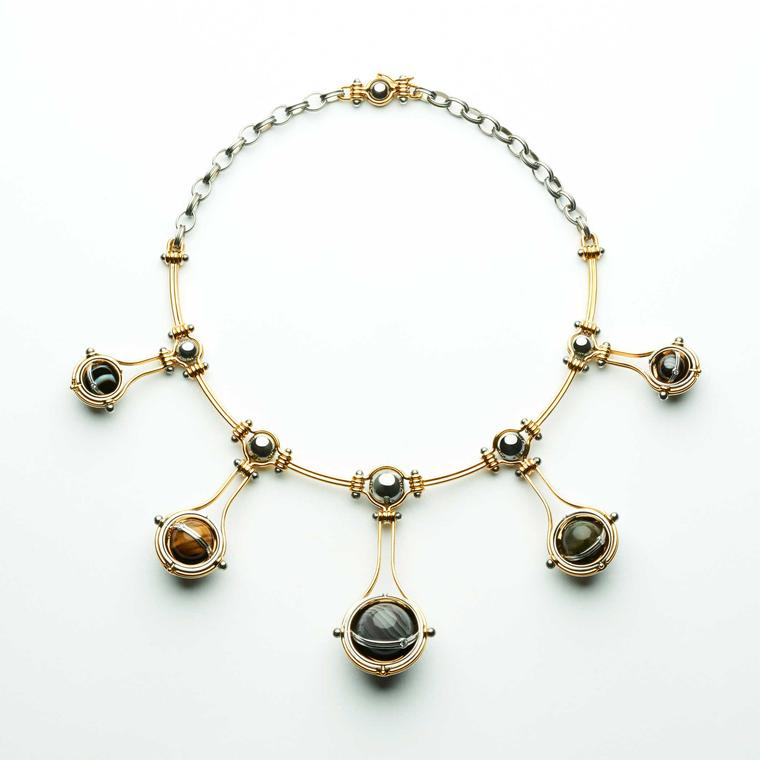 By Åse Anderson
French jewellery designer Elie Top has teamed up with luxury fashion website Moda Operandi to host a fine jewellery trunk show in London this week. Held at the exclusive Moda Operandi townhouse in Belgravia, the invited guests have an opportunity to meet Elie and peruse his fine jewellery collection over cocktails and canapés. 
Read more about American jewellery e-tailer Moda Operandi here
After 17 years as designer at Lanvin, Elie Top launched a fine jewellery collection under his own name earlier this year. Marrying both classical and futuristic influences, the unique jewellery pieces combine the flamboyance of costume jewellery with an intricate design, which speaks of Elie's immaculate attention to detail. While Elie freely admits that he is "in love with baroque", the 17th century aesthetic is tempered by more modern architectural and cosmological elements.
With an emphasis on playfulness and versatility, each piece in the Mécaniques Célestes collection can be worn with the rotating gold sphere either closed or open, to reveal the gemstones within. Elie describes the collection as "a cosmology of jewellery where each piece is itself an entire galaxy". From the majestic Scaphandre collar necklace to the gold and onyx Pluton rings, the jewels all open up to reveal a precious stone or beautifully crafted gold and diamond sphere.
Read more about celestial jewellery here
With a background in fashion, for Elie the design process always starts with a sketch of a woman. "I need to see the attitude of the woman who is going to be dressed and then I move on to the more precise, technical sketches," he says.
An avid drawer from an early age, the young Elie was fascinated by architecture and spent hours drawing detailed pictures of baroque castles. After attending the respected Paris-based fashion school, École de la Chambre Syndicale de la Couture Parisienne, Elie joined Yves St Laurent as an accessory designer. It was here that he met Alber Elbaz who at the time designed YSL's ready-to-wear collections. When Elbaz left YSL for Lanvin in 1998, he brought Elie with him as designer of the Maison's jewellery line.
The Elie Top fine jewellery collection is sold at Colettes in Paris and at the designer's own studio on Rue Saint Honore in Paris. While more retailers are likely to be announced in the future, the emphasis is very much on exclusivity. "We are not trying to keep it secret, but we want the jewels to be a bit difficult to get. At the moment we are talking to a few retailers in the UK and US."
Elie also works directly with clients on private commissions and customers are welcome to bring their own gemstones, which can then be incorporated into a jewel designed by him. He says: "There is something very special about designing a piece set with a stone that the client has an emotional connection to." 
The matching Scaphandre large torque necklace features a yellow gold sphere that rotates to reveal a diamond-studded globe surrounded by yellow and white gold satellites. 

The Elie Top jewellery collection includes this Scaphandre pendant in yellow gold and tarnished silver, featuring a rotating sphere that opens up to reveal a diamond-studded globe surrounded by yellow and white gold satellites. 

The Elie Top Pluton ring features a yellow gold sphere that opens, as shown here, to reveal a diamond-studded globe. 

Like all pieces in the Elie Top fine jewellery collection, the Scaphandre ring can be worn either closed or open, as shown here, to show off the onyx globe surrounded by a diamond-set white gold satellite. 

A diamond-studded globe hides within the rotating gold sphere on the Elie Top Scaphandre cuff. 

The Pluton choker necklace is a unique piece from the Elie Top fine jewellery collection, featuring five yellow gold spheres that open, as shown here, to reveal globe-shaped gemstones.