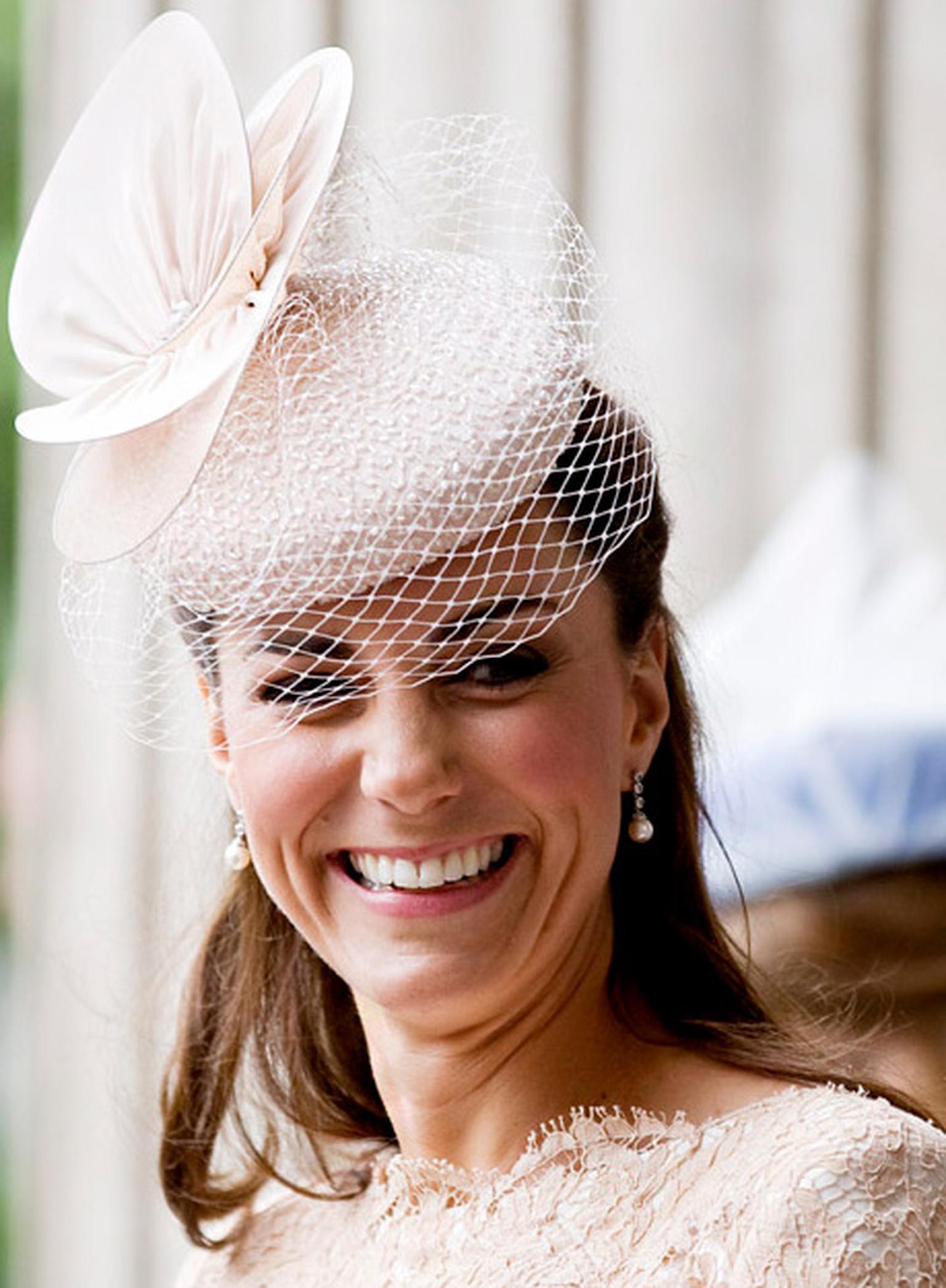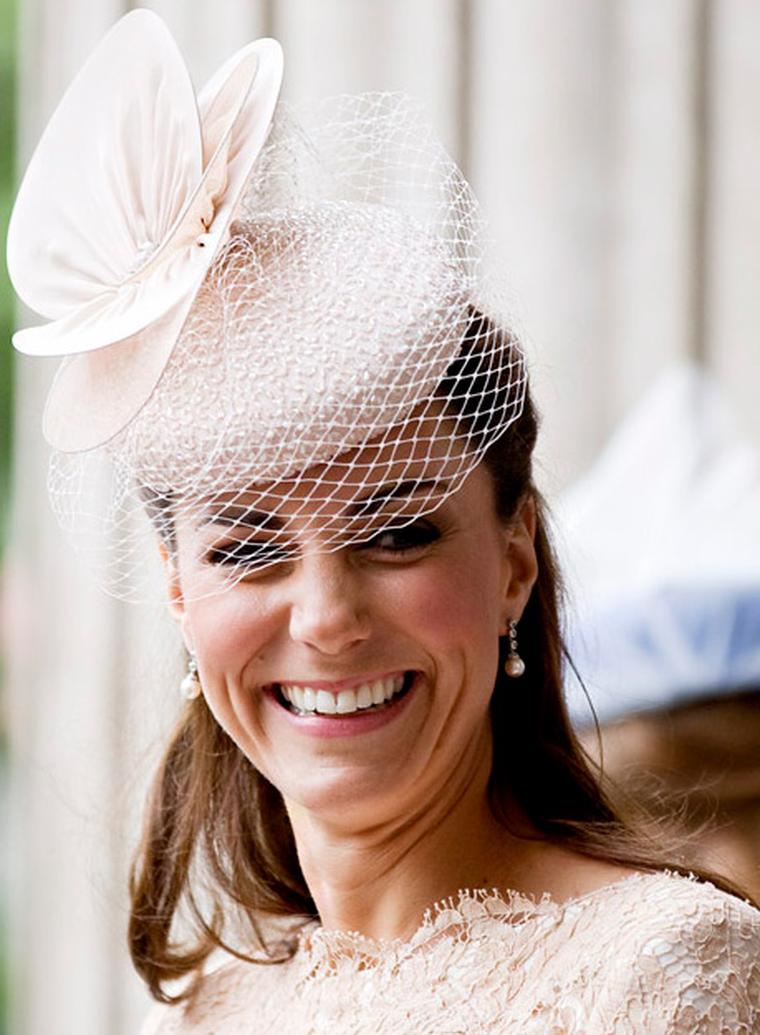 It was inevitable that The Queen's Diamond Jubilee celebrations would herald an impressive fashion and beauty pageant to rival the flotilla on the Thames.  It was all about Her Majesty The Queen but as usual most eyes were on the Duchess of Cambridge.  With her indomitable style and elegance she chose her trademark mix of high street and haute couture. 
Amidst the unfolding fashion show, The Jewellery Editor was keeping a keen eye on her choice of jewellery.  With what must be an impressive and enviable collection of jewellery at her disposal, Catherine does not need to be as thrifty in her choice of jewellery as she is her wardrobe.   She has become known for re-wearing her outfits; borrowing from her Mother and always being seen in the same pair of LK Bennett nude heels.  
Throughout the weekend celebrations, Catherine opted for simple and discreet earrings to offset her understated elegance. For the service at St Paul's Cathedral to commemorate the Queen, The Duchess of Cambridge wore a classic pair of earrings to accessorise her custom made nude lace Alexander McQueen dress.  However, it was her choice of earrings that made the bigger statement.  What looked like diamond and pearl drop earrings were in fact a pair of £48 cubic zirconia and fake pearls from on-line retailer Heavenly Necklaces. 
Our future Queen is proof that you can look like a Duchess without wearing the family heirlooms or spending hundreds of thousands of pounds and arguably, no one needs to know.
In fact, many of Heavenly Necklace's clients are well known celebrities who understandably prefer to remain anonymous.  The secret is now out and with the "Kate effect", the style worn by the Duchess of Cambridge had sold out within 24 hours.
The secret in Heavenly Necklace's success, says founder Belinda Hadden, is in the quality of the materials and the settings which renders them imperceptible fakes.  Most of the jewellery is made from the finest grade cubic zirconias and what makes the jewellery look authentic is the collection of contemporary and antique designs.  With nothing too ostentatious or "bling" they frequently pass as the real thing. 
What The Duchess of Cambridge knows and seems to be very good at is making her economical choices look expensive. When it comes to jewellery, the trick to getting it right is to choose something simple.  Something that looks like you might have been able to afford the real thing.  Of course, the Duchess of Cambridge has an advantage here, but she may choose to re-wear her fakes as often as her LK Bennett shoes.
By Catherine Wilding
HP5-kate-middleton-alexander-mcqueen-lace-dress-diamond-jubilee

Kate Middleton dared to wear fake diamond earrings for the Diamond Jubilee Celebrations.

These are the fake diamond and pearl earrings that Kate Middleton, Duchess of Cambridge wore with her Alexander McQueen lace couture dress.

Right royal fake. Kate's earrings are from Heavenly Necklaces and cost a princely £48.