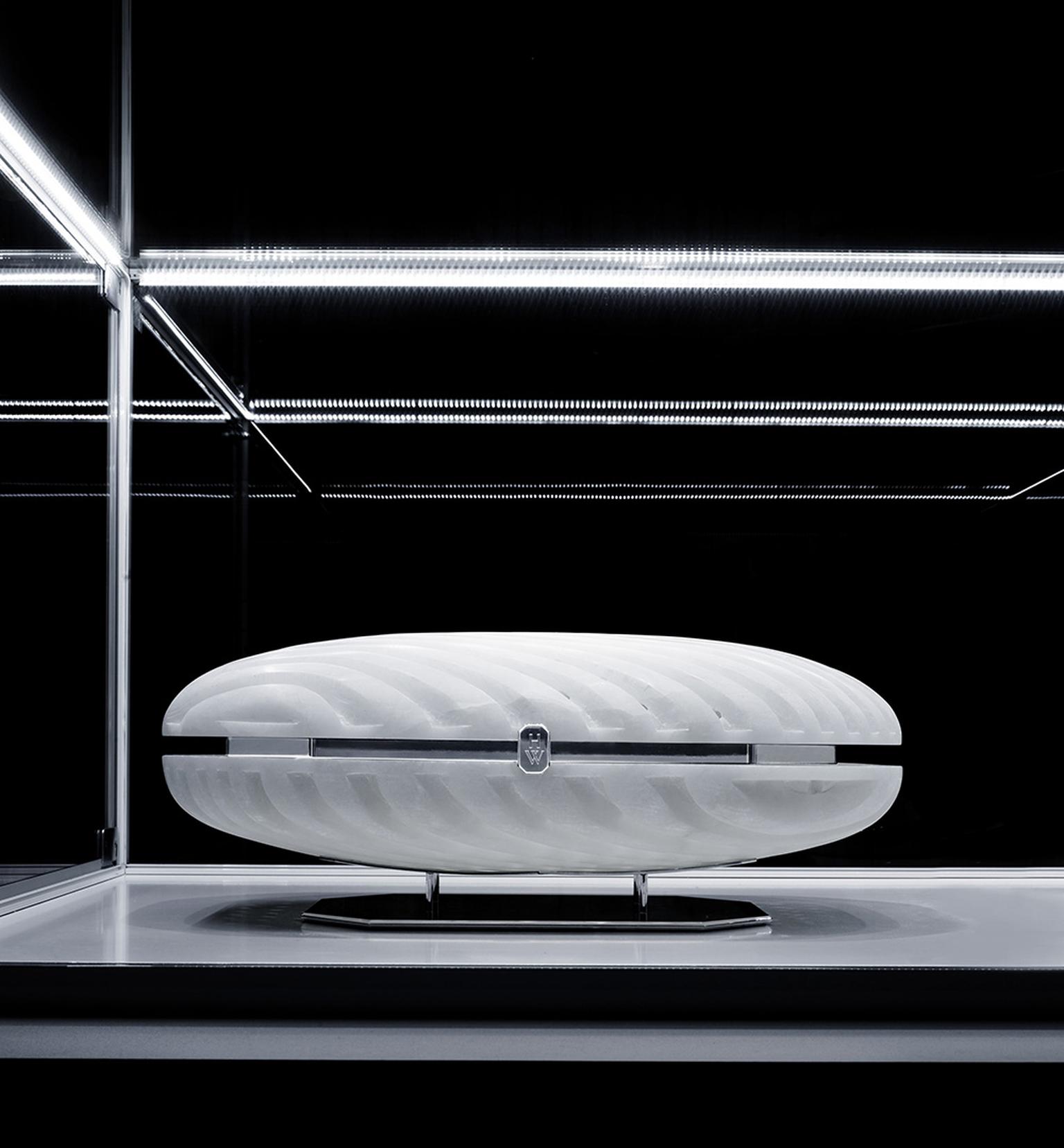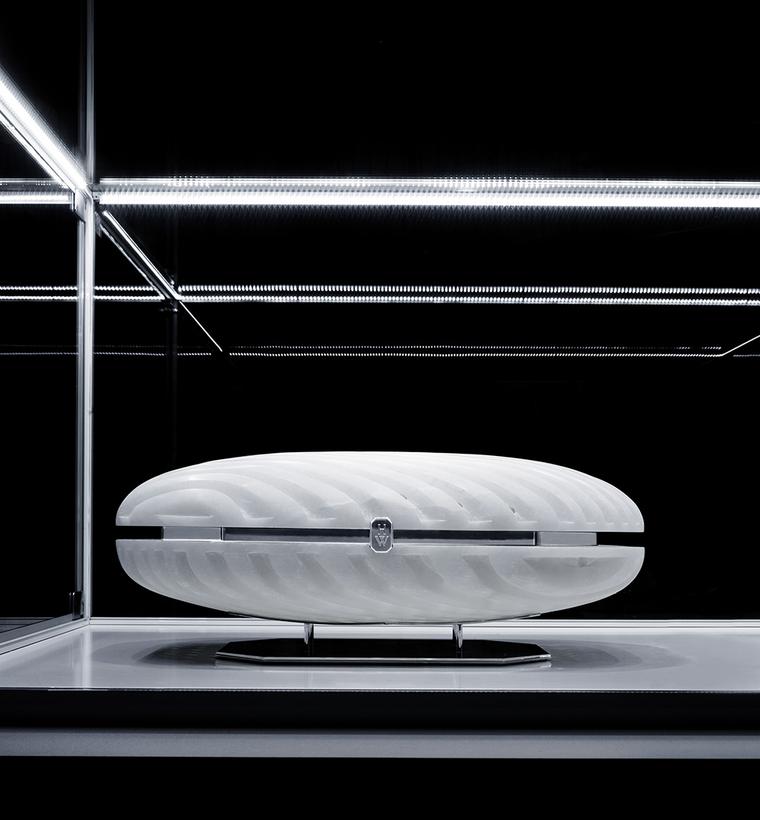 A space-age pod carved out of a single piece of transparent quartz, Harry Winston's latest creation is quite possibly the coolest jewellery box on the planet. Commissioned by Wallpaper Magazine to craft an object for its annual Handmade issue, Harry Winston teamed up with artist Stephen Burks, one of the most respected industrial designers of his generation, to create something completely unique. The result is this one-of-a-kind objet d'art - the woven effect revealing glimpses of the treasures contained within.     
 "When Wallpaper Magazine asked Harry Winston to take part in its Handmade Exhibition [at Gallery Leclettico in Milan until 13 April], we wanted to use the occasion to create something that was entirely new and unexpected for the House," says Sandrine de Laage, Global Vice President and Art Director for Harry Winston, Inc. "We instantly fell in love with the idea of creating a jewellery box that was just as rare, and precious, as our diamonds."
There will be no rifling through this box to locate those earrings buried at the bottom. Instead, each piece of jewellery nestles in its own custom-designed stand, which sits atop a crystal tray through which you can see the hand-carved latticework of the case. We'd love to know whose dressing table it will be gracing once the exhibition is over. 
The jewels contained within appear to float atop the transparent inner crystal tray.

A space-age pod for your jewels that marries Harry Winston's rich design heritage with Burks' appreciation for contemporary furnishings.

The intricate matrix-motif and emerald-cut silhouette were realised by artist Stephen Burks, who collaborated with Harry Winston on the jewellery box.

Harry Winston's one-of-a-kind jewellery box was hand-carved from a single piece of transparent quartz.