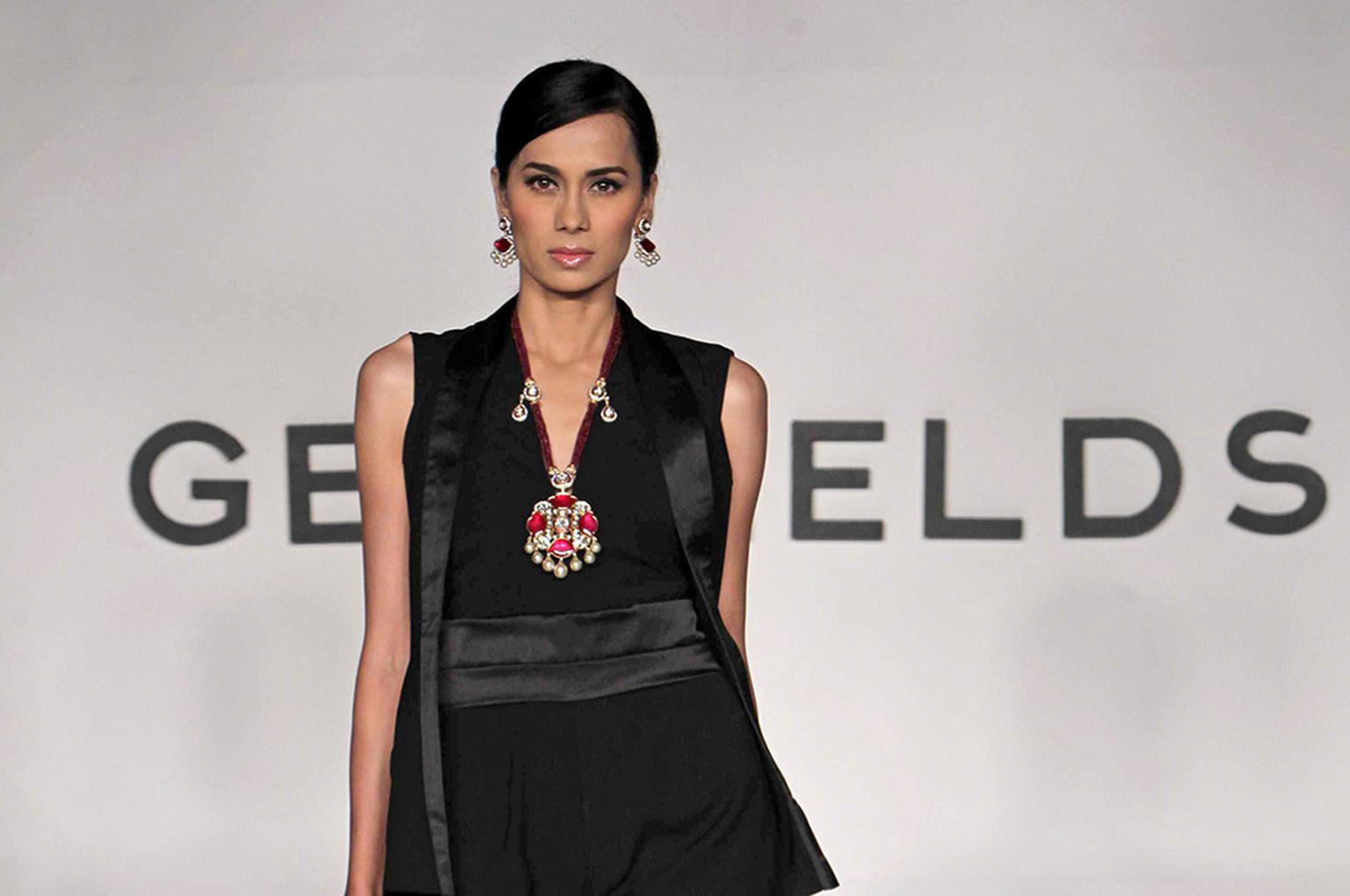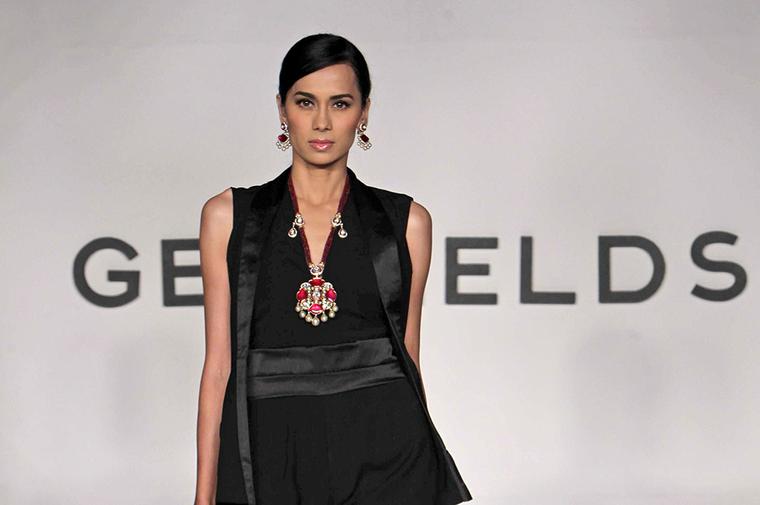 By Preeta Agarwal
Beloved by royalty, coloured gemstones have played a very important role in traditional Indian jewellery. But with the introduction of more affordable diamond jewels, they had begun to lose their allure. Recently, however, thanks to a shift in international trends and some strong marketing campaigns, the demand for coloured gemstones is on the rise again among Indian jewellers, designers and consumers. In the approximately US$30.1 million Indian gem and jewellery market, diamonds currently have a 15% share, while coloured stones are closing the gap with an 8% share.
Gemfields has played an integral role in marketing ethically mined coloured gemstones in the country. Building on the success of its emerald and amethyst supply channel in India, Gemfields now also offers its rich, red rubies, sustainably processed in Mozambique.
To celebrate the launch of its rubies in India, throughout the month of April Gemfields stopped off at key Indian destinations to showcase its unique collaboration with 36 international designers (read about it here), including four leading Indian jewellers: Amrapali, Bina Goenka, Farah Khan and The Gem Palace. Starting in Delhi and moving on to Mumbai and Bangalore before finishing up in Kolkata, the events saw models striding down the catwalk in true Gemfields style, wearing some of the guest designers' most spectacular creations, all of which feature Gemfields emeralds, rubies and amethysts.
"The demand for coloured gemstones in India has increased by 50% per year over the last four years alone, and we expect this percentage to grow higher in the coming years," stated Ian Harebottle, CEO of Gemfields, who hosted the event with Anna Haber, Head of Global Marketing for Gemfields, and Gemfields' Indian team. "The overall acceptance, demand and popularity of gemstones in India has significantly risen in pursuit of owning something unique and unparalleled."
"In fact most of our gemstones are sent to India to be cut and polished. Indeed, Jaipur - where we are well established - is known as the emerald capital of the world," continued Harbottle, who outlined Gemfields' strategy for the Indian market before introducing its new Global Ambassador: Hollywood actress Mila Kunis. Unfortunately Mila couldn't be at the event, but the guests scarcely noticed. Instead, the spotlight was on the hundreds of carats of Gemfields emeralds, rubies and sapphires flashing past their eyes.
Ian Harebottle, CEO of Gemfields, and Anna Haber, Head of Global Marketing Head for Gemfields, with models wearing select pieces from Gemfields' recent designer collaboration.

Ian Harebottle, CEO of Gemfields, and Anna Haber, Head of Global Marketing Head for Gemfields, with top Indian models at Gemfields' Delhi launch.

Model carrying Bina Goenka evening bag with Gemfields' Zambian emeralds, Mozambican rubies and Zambian amethysts at the Gemfields Delhi launch.

Bina Goenka evening bag, created in collaboration with Gemfields, set with Gemfields Zambian emeralds, Mozambican rubies and Zambian amethysts in yellow gold.

Amrapali necklace in 23ct and 18ct yellow gold with 240.15ct of Gemfields Mozambican rubies, 34.47ct of diamonds and 96.28ct pearls.

Amrapali earrings in 23ct and 18ct gold with 7.50ct Gemfields Mozambican rubies, 2.07ct diamonds and 45.72ct pearls.

Farah Khan bracelet in 18ct yellow gold with 10.31ct Gemfields Zambian emeralds, 57.22ct Mozambican rubies and 9.43ct diamonds.

Farah Khan earrings in 18ct yellow gold with 20.58ct Gemfields Zambian emeralds and and 9.05ct Gemfields Mozambican rubies.

The Gem Palace 18ct yellow gold and silver earrings with 64.63ct Gemfields Mozambican rubies and 6.30ct diamonds.

Gemfields' new ambassador, Mila Kunis, wears Gemfields' Zambian emerald necklace by The Gem Palace.

A model wears an Amrapali necklace and earrings with Gemfields Mozambican rubies and diamonds at the Gemfields Delhi launch.