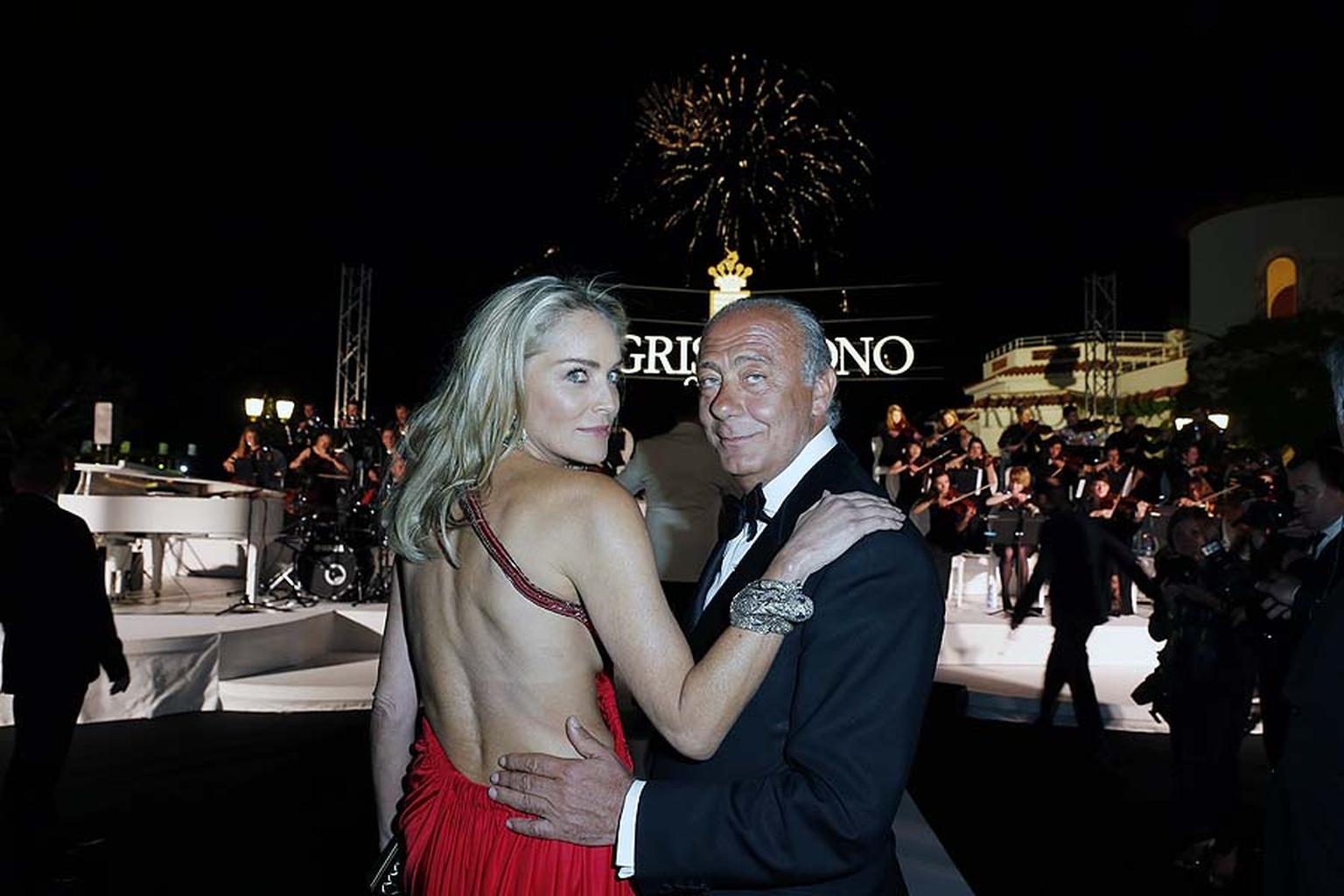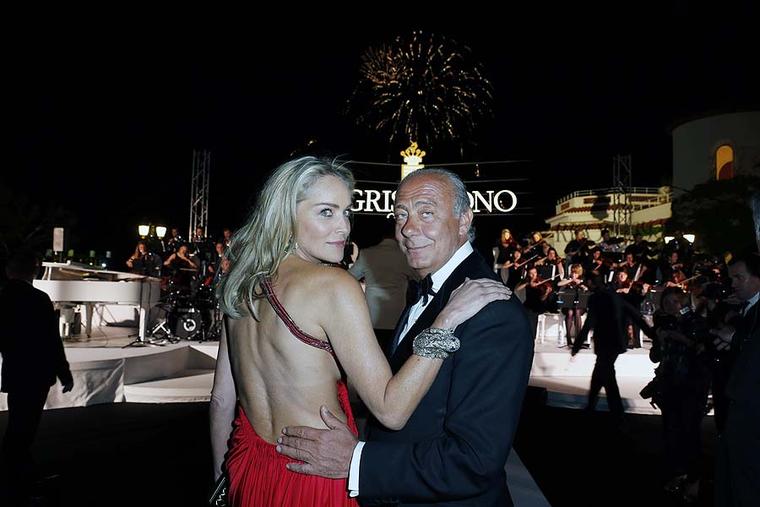 One famous Hollywood actress, famous for 'that' risque scene, wearing a whopping jewel-encrusted bracelet shaped like a hippopotamus. A bevy of beautiful supermodels. Paris Hilton decked out in more diamonds than even the world's most famous sociailte is accustomed to wearing. This is how you party, de GRISOGONO style.
Every year, the Swiss brand throws a party mid film festival at the exclusive Hotel du Cap Eden Roc. Amongst all the high-octane glamour of Cannes, it's always a highlight. In one corner stood Leonardo di Caprio, supping champagne, surrounded by his customary clique of beautiful ladies, in the other Sharon Stone showing the youngsters how to go about dressing for a party in a backless red dress, split to the thigh. Orchestrating all the fun - and a de GRISOGONO bash is all about the fun - was Fawaz Gruosi, founder of de GRISOGONO and party-thrower extraordinaire.
A de GRISOGONO party is the perfect excuse to slip into some sexy de Grisogono jewels. Paris Hilton, never knowingly underdressed, bagged herself earrings, a ring and a diamond-encrusted watch, while Tamara Ecclestone chose a pair of classic Gocce earrings to match her gold dress. Actress Ornella Mutti opted for a pair of turquoise and aqua earrings that clashed with her dress in a way that only the most confident of ladies could pull off.
It was left to the guest of honour for the night, Sharon Stone, to bring out the big guns though. Alongside her de GRISOGONO High Jewellery earrings and ring - impressive statement pieces on their own - she wore the biggest bangle of the festival by far, which, on closer inspection, bore the perfectly realised face of a hippo, with rubies for eyes, sapphire-set nostrils, pavé diamond teeth and a body composed entirely of brown, grey and white diamonds. Only at a de GRISOGONO party.
Tamara Ecclestone wears de GRISOGONO's classic Gocce earrings in gold and diamonds to the Swiss jeweller's Eden Roc party, a highlight of the Cannes social calendar.

Lebanese pop star and model Maya Diab accessorised her peekaboo dress with a huge de GRISOGONO High Jewellery floral cuff for the brand's annual Eden Roc Party.

The most fabulous earrings of the night were worn by actress Ornella Muti, who chose de GRISOGONO's aqua blue and purple earrings, from the 'Melody of Colours' collection.

Paris Hilton and Fawaz Gruosi celebrate 20 years of sexy de GRISOGONO style at the exclusive Eden Roc Hotel in Cannes.

Model Adriana Karembeu partied in beautiful emerald and diamond de GRISOGONO jewels.

Alessandra Ambrosio's wore head-to-toe colour in a sparkling yellow gown, paired with the most understated de GRISOGONO jewels of the night.

Eva Cavelli, wife of fashion designer Roberto Cavelli, went for a super stylish two-piece suit, paired with more classic de GRISOGONO jewels: Boule earrings in gold and diamonds.

Model Karmen Pedaru attends the De GRISOGONO party at Hotel Du Cap Eden Roc in a barely there dress and de GRISOGONO jewels.

More emerald de GRISOGONO jewels, this time adorning the ears and finger of Brazilian model Ana Beatriz Barros.

Sharon Stone, guest of honour at de Grisogono's Eden Roc party, in de GRISOGONO High Jewellery earrings.

Fawaz Gruosi and his guest of honour, Sharon Stone, at de GRISOGONO Eden Roc party. After the 20th anniversary party a 2 million euro necklace was reported as missing.

Sharon Stone and Fawaz Gruosi, founder of de GRISOGONO, pictured at the brand's annual Eden Roc Party.