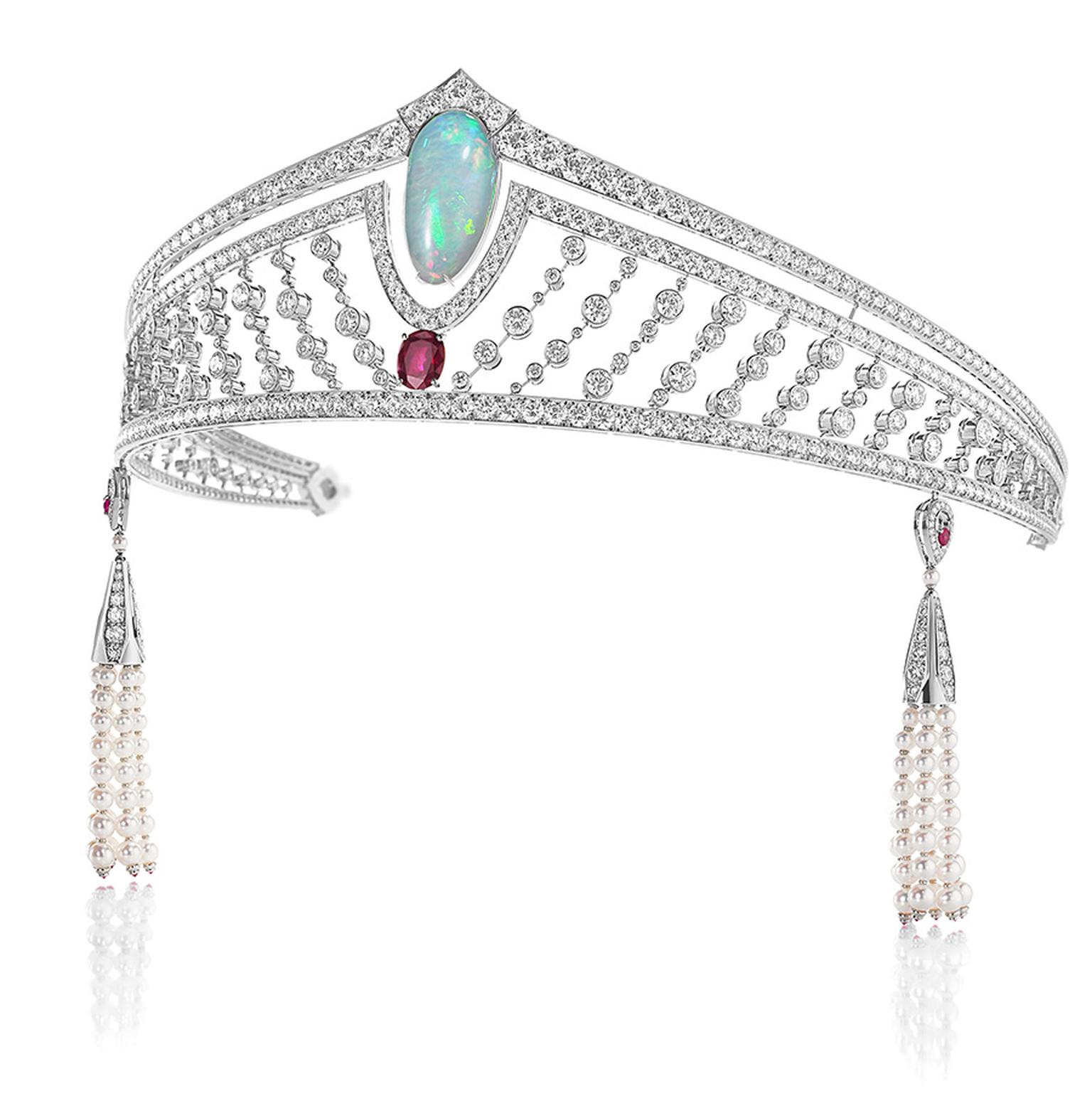 Chaumet unveiled twelve separate jewellery sets, each one a part of '12 Vendôme', their latest high jewellery collection at the 2012 Biennale des Antiquaires in Paris.
Taking inspiration from close to home, the collection looks to 12 Place Vendôme, where the Maison has resided since 1780. With over forty creations, this collection aims to combine the classic elements of Chaumet with modern touches. Despite this view to mix the past and present, pieces such as the classic tiaras look fresh and new yet maintain the aristocratic charm they've always had. One of the pleasures of this year's Paris couture week was stepping inside Chaumet and seeing the splendour of the building itself, with tiaras old and new adorning the walls of the grand rooms overlooking Place Vendôme.
As with other pieces in the 12 Vendôme collection, it has been inspired by none other than Empress Joséphine herself, the first muse the House of Chaumet ever had. One piece in particular caught my eye, and that was the aigrette that sports a spray of very coquettish white feathers. The jewel  and can be worn as either a tiara or the central piece featuring a large opal can be detached and worn as brooch or hung from a chain as a pendant. Colour is something that strikes the eye and on show was an entrancing mix of emeralds, sapphires, rubies, purple jade, spinels, all of which echo the rich fire of the central opal. These unusual combinations of stones have majestically been brought to life with a collection that feels timeless in its execution.
The 12 Vendôme collection includes unusual pieces like extra-long necklaces that caress the hips with rows of pearls or dangle over the shoulders, much like popular pieces of the 1920s. It is with jewellery like this that we see 230 years of expertise come to modern fruition with jewels that redefine the silhouette of the contemporary woman, as well as making their mark on this year's Biennale des Antiquaires.
Chaumet tiara with central diamond from the 12 Place Vendome collection, series No 1

Chaumet ring No. 1

Initial design's for Chaumet's aigrette.

A Chaumet artist begins the gouache that will provide the basis for the finished tiara.

Chaumet Diademe Aigrette

The Tiara itself at the Chaumet workbench.

Chaumet Biennale collier

Chaumet necklace No 7

Chaumet necklace No 6

Chaumet bracelet from the No 6 necklace that can be taken apart to form two of these bracelets.

Chaumet ring No 4

Chaumet necklace No 3.