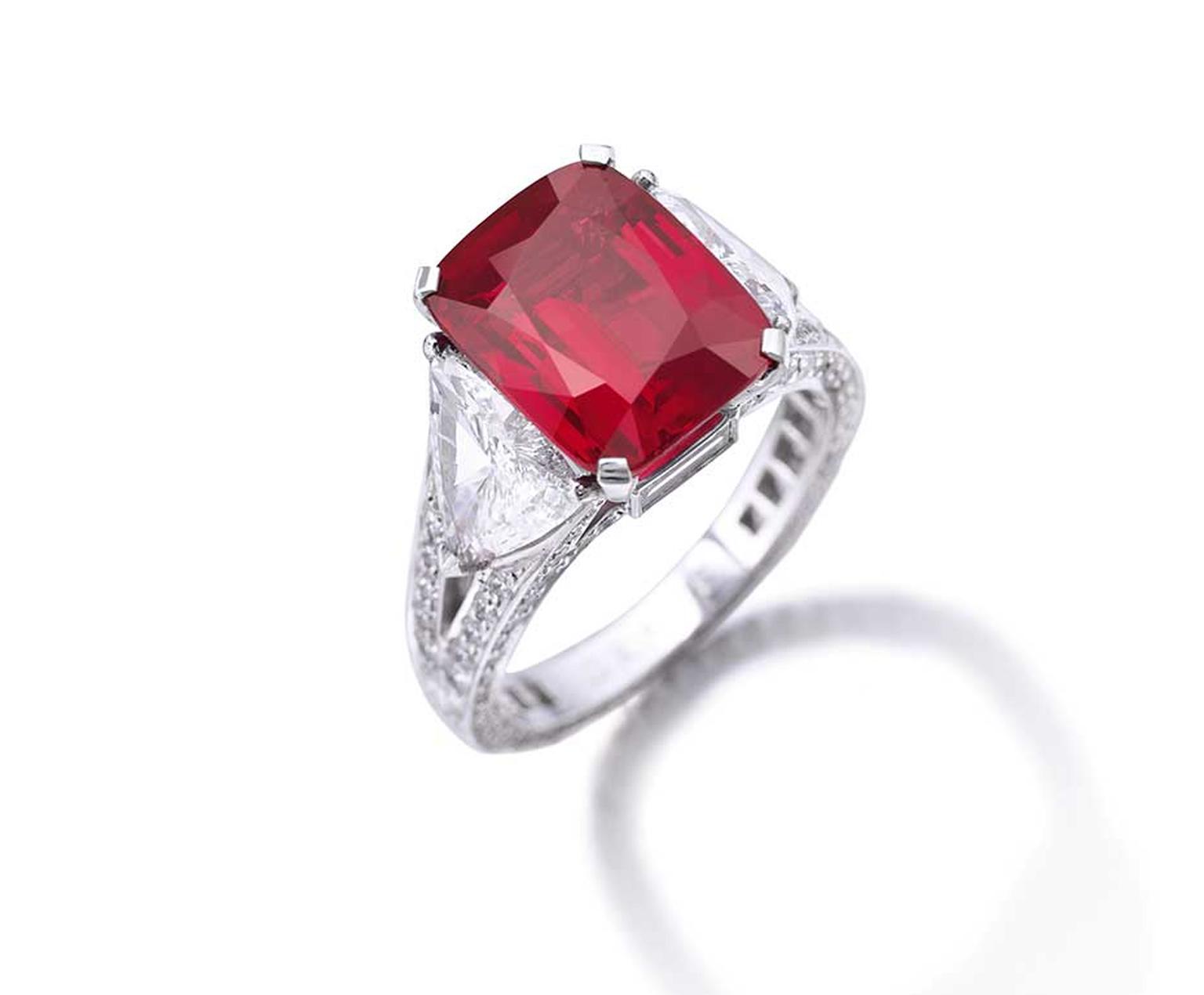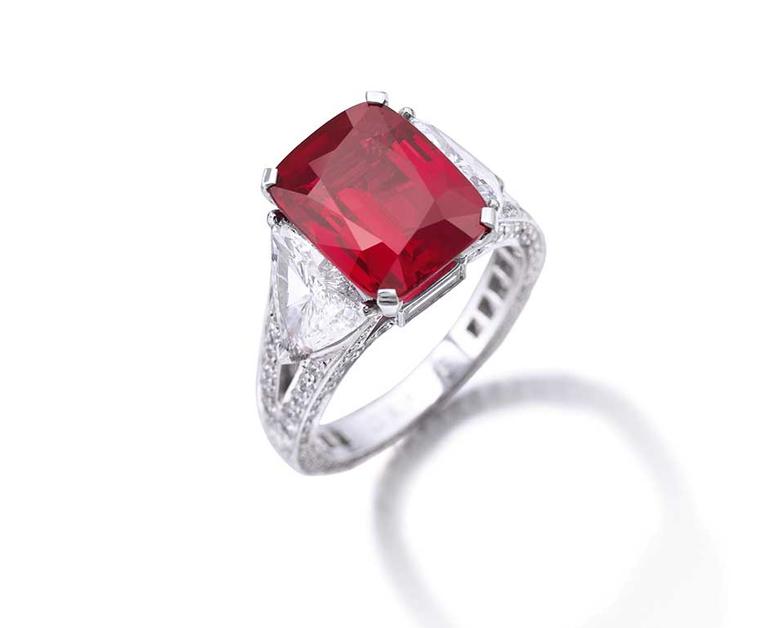 Sotheby's Magnificent and Noble Jewels sale in Geneva set three world auction records on the same day.
The rare and much-anticipated Graff Ruby from the collection of Greek financier Dimitri Mavrommatis set a new world auction record for a ruby, selling for $8.6 million. Fittingly, it was bought by Laurence Graff, who expressed his delight at once again being the owner of this extraordinary gemstone: "It was a natural thing to do. Graff deals in the finest gemstones in the world and this is the finest ruby in the world. We are very proud to have it in our possession for the second time." The 8.62ct "pigeon blood" red gem also smashed the record price per carat for a ruby, coming in at just under $1 million per carat.
Another world record was achieved by a 27.54ct step-cut Kashmir sapphire with a rare saturated velvety colour, which sold for $5.98 million to become the most valuable Kashmir sapphire in the world. This jewel also belonged to Dimitri Mavrommatis, who is widely considered to have amassed one of the most important single-owner collections of gemstones and jewels ever seen.
Another undisputed highlight of the auction was a natural pearl and diamond necklace that was owned by Joséphine de Beauharnais (1807-1876), Queen of Sweden and Norway. It is likely that the necklace originally belonged to her paternal grandmother and namesake Joséphine de Beauharnais (1763-1814), wife of Emperor Napoleon I of France.
The necklace sold for $3.43 million, more than doubling its pre-sale estimate, once again demonstrating the popularity of natural pearl jewellery at auction this year.
Speaking of the auction results, David Bennett, chairman of Sotheby's Switzerland and of Sotheby's jewellery department for Europe and the Middle East, said: "The Graff Ruby mesmerises all who view it. It is truly a gem among gems and quite simply the greatest ruby of its size I have ever seen. The record price achieved tonight is also a tribute to the discerning eye of Dimitri Mavrommatis and his intense passion for beauty in all its forms."