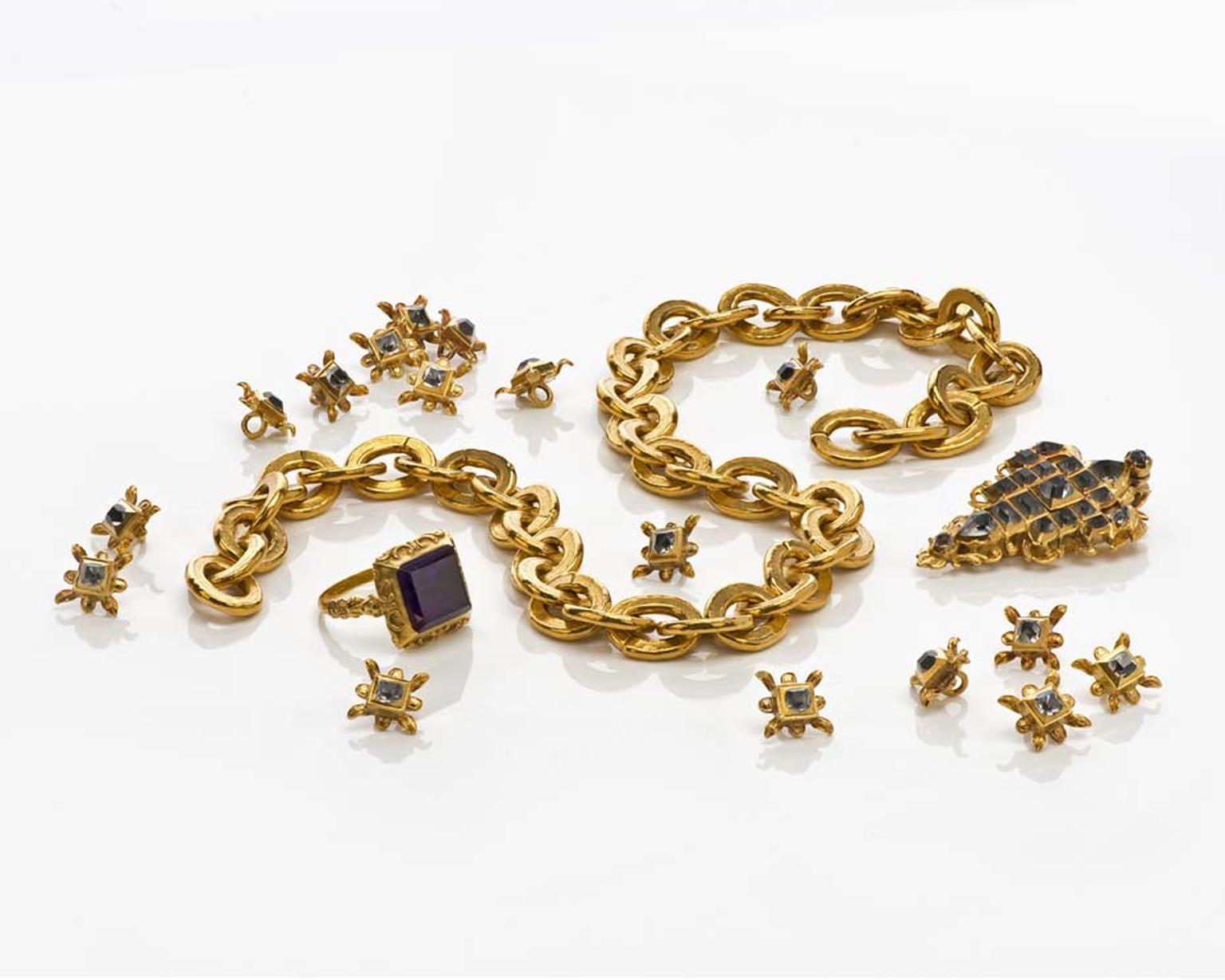 By Paula Weideger
"The market for antique jewellery is at an all-time high, with an ever-growing number of collectors around the world competing for these fragments of history," says David Bennett, Sotheby's Worldwide Chairman of Jewellery. Magnificent pieces of antique jewellery including diamond rings can be found at auction but TEFAF, The European Fine Art Fair in Maastricht, the Netherlands, is the place to go for the greatest abundance and widest variety of pieces.
At this, the 27th edition, about 10% of the fair's 275 exhibitors showcase antique jewellery treasures dating from Classical antiquity through to the 1950s. This is not only an opportunity to windowshop and educate your eye. With prices ranging from the low four figures to more than $5 million, sales have been strong, starting with the 12 March preview attended by 10,000 invited guests. Wartski's Katherine Purcell, with typically English understatement but a twinkle in her eye, observes that: "People have been very responsive to our pieces." What follows are highlights of the delights on offer and, where possible, asking prices.
Antiquities dealer Jean-David Kahn, whose sculptures can sell for seven figures, has several lovely, affordable jewels, among them a pair of Roman blue glass, angle earrings made between the 1st and 3rd centuries AD at €3,500. At Les Enluminures, specialists in early manuscripts, rings range in date from Ancient Rome to the 19th century, with prices from $5,000 to $50,000. The star item from Deborah Elvira, who focuses on Spanish and Portuguese jewellery, is a 17th century gold and diamond suite salvaged from a shipwreck (€330,000).
SJ Phillips has an eye-popping antique diamond and pearl locket circa 1860 with a double- whammy provenance. Worn by the Empress Eugénie, it later belonged to Alice Liddell (of Wonderland) and can be yours for $5 million.
A personal favourite, however, is a pair of gold antique earrings from the 1940s, shaped like a bejewelled, cuffed hand. Designed by Paul Flato they cost a - relatively - more modest £39,500.
Mentioned in this article: