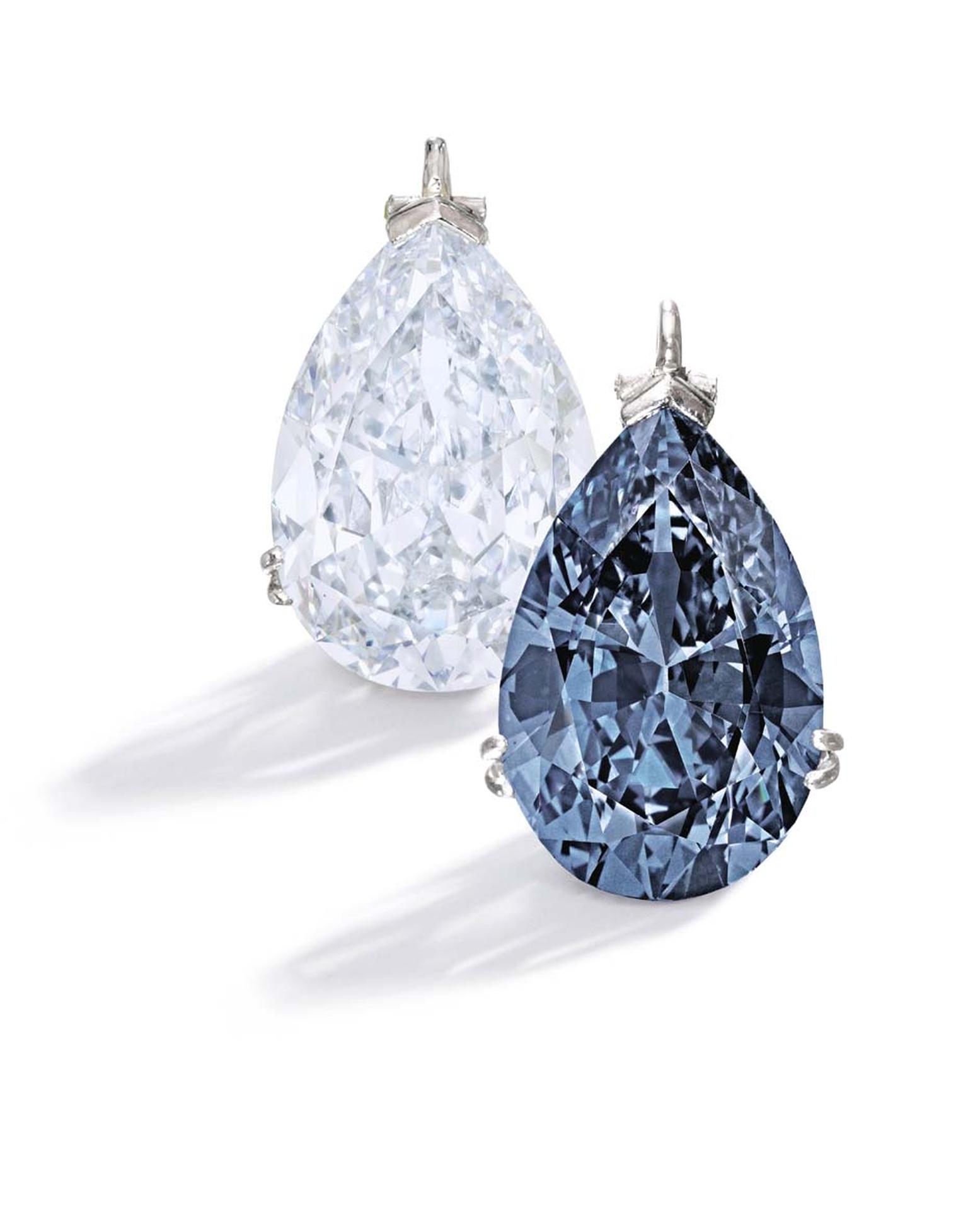 A remarkable Fancy Vivid Blue diamond broke two world records when it sold for $32.6 million in New York yesterday as part of Sotheby's sale of Jewels & Objects of Vertu from the collection of Mrs Paul Mellon.
Not only did the 9.75ct pear-cut gemstone set a new world record for a blue diamond sold at auction, making it the most valuable blue diamond in the world, it also achieved the world's highest price paid per carat for any diamond, regardless of colour, at $3,348,205 per carat.
The diamond was bought by a private collector from Hong Kong who fought off competition from six other bidders during a tense 20-minute auction and went on to christen the stone "The Zoe Diamond".
Speaking about the magnificent blue diamond, Gary Schuler, head of Sotheby's Jewelry Department in New York, said: "From the moment I saw this diamond, I knew that it would be one of the most important stones that I would ever have the privilege of presenting at auction. It was incredible to see each of my colleagues experience the diamond for the first time, watching as the blue hue warmed and intensified in front of them with every minute in natural light. Mrs. Mellon's diamond absolutely deserves the place in the record books that it achieved tonight."
Known as Bunny, Mrs Paul Mellon was the second wife of the American philanthropist and horse breeder as well as a talented horticulturalist who designed and planted a number of important gardens, including the White House Rose Garden. She died in March this year, leaving an extraordinary collection of fine art, jewelry and interiors, which were auctioned by Sotheby's New York over two sessions.
The first session of Sotheby's sale of Jewels & Objects of Vertu from the collection of Mrs Paul Mellon fetched a total of $42.1 million, more than double the entire sale's pre-estimate of $19.2 million.