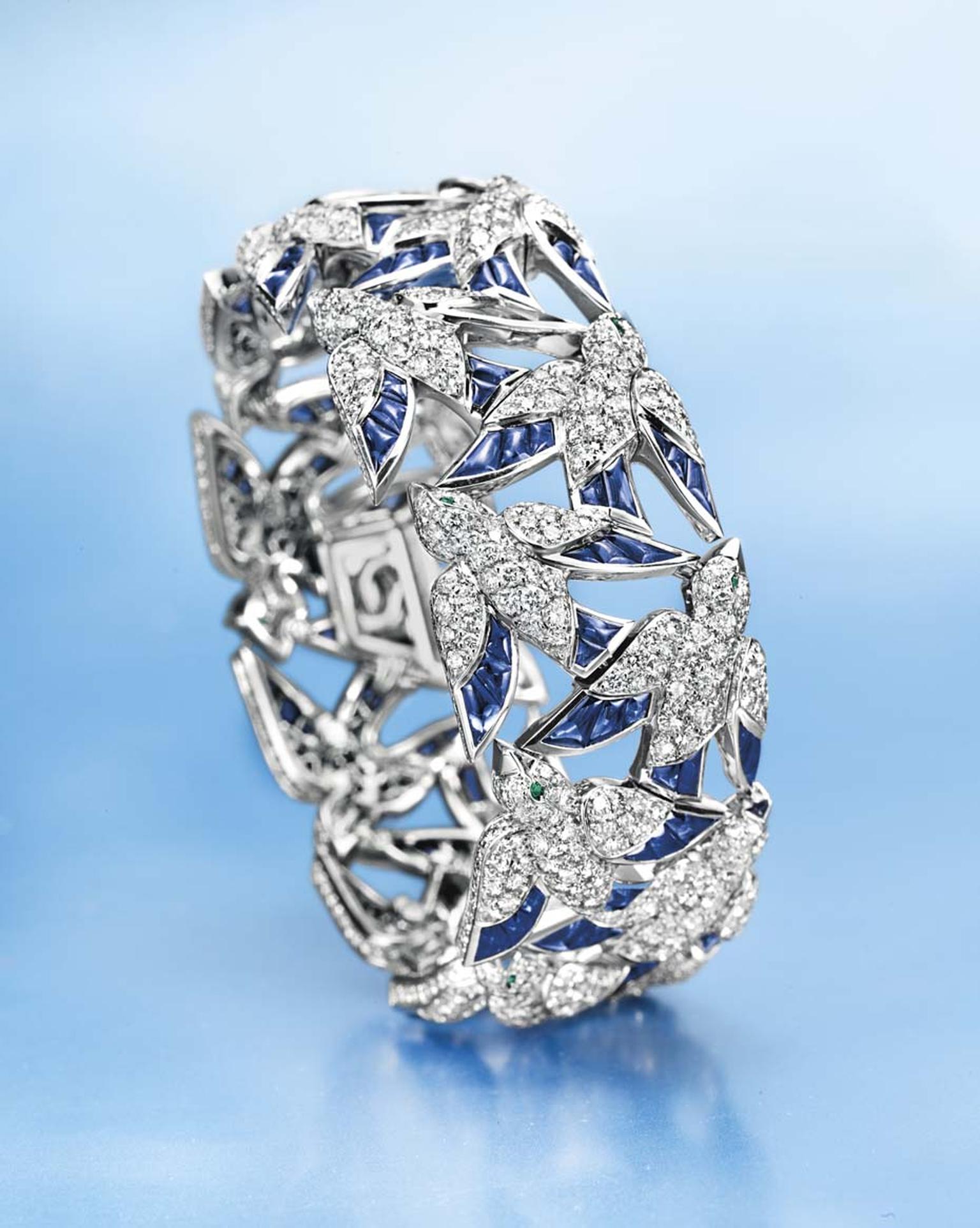 By Ase Anderson in London
A magnificent selection of more than 250 jewels will kick off the spring auction season at Christie's Sale of Magnificent Jewels in New York on 16 April 2014. Spread over two sessions at Christie's New York flagship saleroom in the Rockefeller Center, the sale is expected to achieve more than US$50 million.
The line-up will include an impressive range of jewels, from coloured and colourless diamonds expected to achieve up to US$10 million to rare and historic gemstones and natural pearls. A number of signed pieces from famous jewellery houses, including René Boivin, Cartier, JAR, Tiffany & Co, Van Cleef & Arpels and Harry Winston, will also be going under the hammer.
Among the most hotly anticipated pieces are a pair of internally flawless diamond ear pendants, featuring stones of more than 22 carats, which are estimated will sell for between US$7.5-$10 million. The selection of colourless diamonds on offer also includes a flawless briolette diamond of over 50 carats and an oval-cut 40.43 carat diamond.
The sale will also comprise a number of pieces from the private collection of animal rights campaigner Riki Shaw. A vibrant coloured Burmese ruby and diamond ring as well as a rectangular-cut fancy intense pink diamond ring by Harry Winston, are particularly noteworthy. The proceeds from the sale of these jewels will go towards furthering Riki's fight against animal cruelty, with cage-free dog shelters in line to receive more than US$6 million. Another Harry Winston ring, belonging to Kathleen and Martin Field, will also appear in the auction. Featuring a rectangular-cut diamond weighing over 20 carats, it is estimated to be sold for up to $3 million.
All eyes will also be on two colourful diamond rings by JAR, each with its own unique history. The fancy yellowish green diamond ring was first presented to Countess Eliza on her engagement to Polish poet Zygmunt Krasinski in 1843, while the oval cut yellow diamond ring was previously sold in Christies' most successful charity auction ever, the Jewels of Hope Auction, as part of the collection of Mrs Lily Safra.
Highlights from the signed jewellery section include a diamond and platinum necklace by Cartier, a Tiffany & Co yellow diamond necklace and a diamond, sapphire and emerald 'En Vole' bracelet also by Cartier.
Rahul Kadakia, Head of Jewelry for Christie's Americas and Switzerland, says the sale offers jewels "to the taste of every collector", from important diamonds and coloured gems to superb signed jewels. He adds: "Going into the spring jewellery season, Christie's is proud to present collectors the very best jewellery at our sales worldwide."
Mentioned in this article: