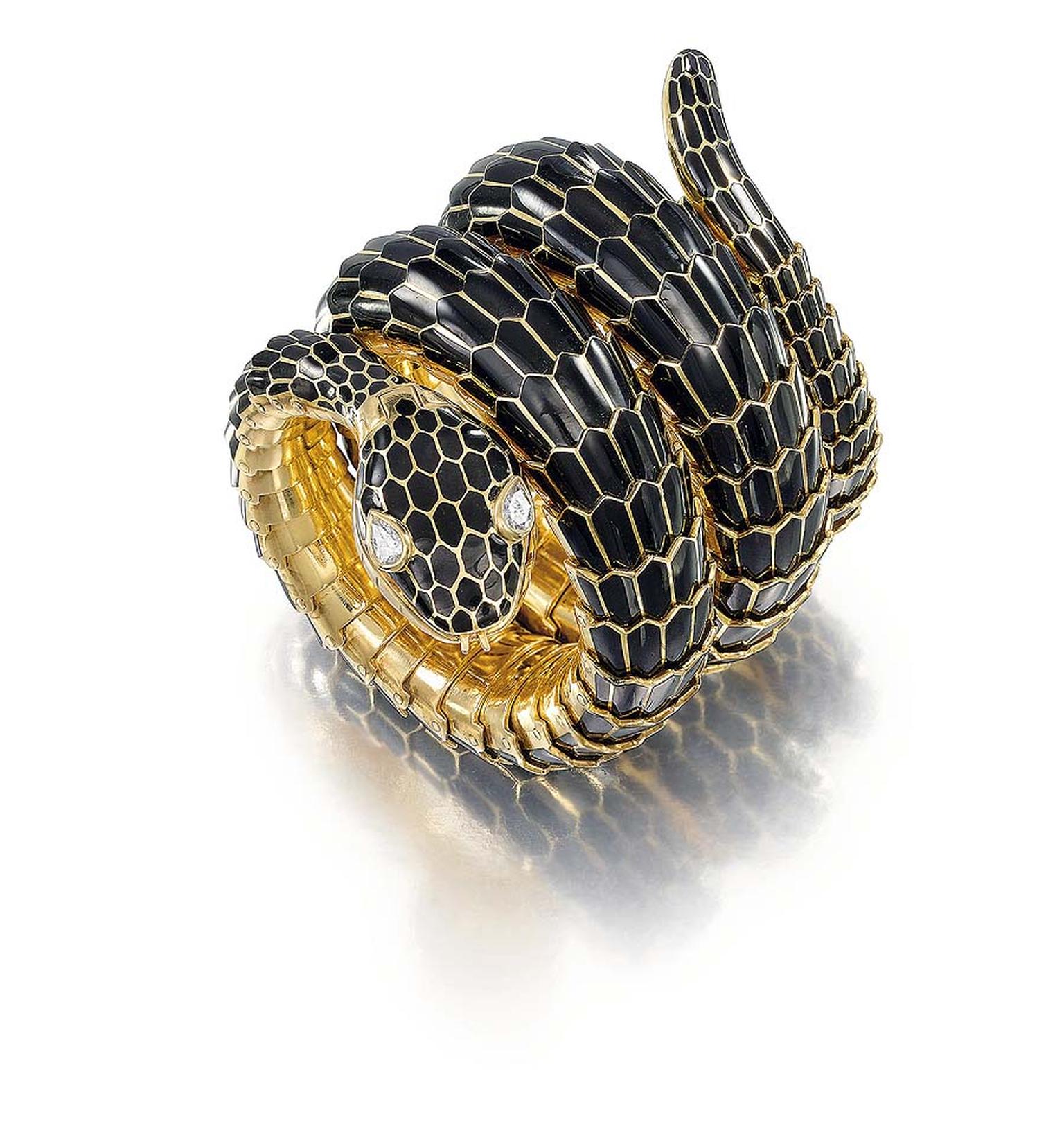 Bringing the spring auction season to a close, Christie's London hosted its annual sale of Important Jewels on 5 June 2013, which realised a total of £8,774,138, with 77% sold by lot and 90% by value. Getting into the Great Gatsby spirit, a highlight of the sale was an exquisite selection of jewels from the 1920s: Art Deco earrings, pendants, diamonds and pearls that encapsulate this iconic period in jewellery design.
International jewellery expert and author Joanna Hardy has worked as an auctioneer, valued jewellery worldwide for one of the top auction houses and regularly appears on the BBC Antiques Roadshow. She visited Christie's London to preview the lots in the sale and picked out her favourites. Here are the results:
Leading the sale was Lot 356, an important natural pearl necklace, circa 1925, composed of three graduated rows of natural saltwater pearls. All the dealers were talking about this necklace. Demand is high for natural pearls, and given how strong the market is, it didn't surprise me that the necklace sold for £1,069,875, nearly double its high estimate of £530,000.
Lot 361, an antique sapphire and diamond necklace, was another top lot, and it also almost doubled its high estimate of £160,000, with the hammer going down at £301,875. It's a spectacularly showy piece, set with sapphires from Ceylon. Very impressive to look at, you wouldn't get these stones - big, light-blue sapphires - from any other mine. So indicative of Sri Lanka, the shade is very pleasing to the eye - a pastel blue that, worn against the skin, makes the colour appear more even.
I loved Lot 341, a multi-gem and diamond clip brooch by Bulgari from the 1980s (estimate: £35,000 - £45,000), so was surprised to see it didn't sell. It looks like an ice-cream cone - the colours are so vibrant. It is beautifully made and so typical of Bulgari, which has always excelled in colour. Assuming all the stones are untreated, they are incredibly vivid. If it is a natural orange sapphire then this is a fabulous example. The stone has quite a few inclusions but that is all part of its character. Another exceptional piece of Bulgari is Lot 344, which did very well, selling for £115,875, more than twice its estimate. This rare diamond-set snake wristwatch is beautifully articulated and fits snugly on the arm. An iconic Bulgari design, it's the epitome of a watch as a jewel.
Lot 253, a pair of Art Deco ruby, demantoid garnet and diamond ear pendants, was my wild card, and someone got a real bargain because they sold for £7,500, slightly above their high estimate of £6,000. Featuring carved gemstones - in keeping with the era - and the rare demantoid garnet stone, they are a little bit unusual.
With an estimate of £13-17,000, Lot 23, a 19th century micromosaic parure, was my bargain of the sale. When you study micromosaics such as these it feels like you're looking at an oil painting. The fact that they are made up of tiny glass tesserae is amazing. This is very typical of the 19th century, when the upper classes would head off on a grand tour of Europe and return with micromosaic plaques as souvenirs, which they would often have set into jewellery. Featuring doves and classical female figures, it's an exquisite piece, so I was happy to see that it sold for £32,500, nearly twice its high estimate.
There are a lot of compacts in the sale, many from the 1920s and 30s, which is very timely since there is an exhibition that has just opened at Goldsmiths Hall in London devoted to bejewelled makeup boxes from the age of glamour ( read about it here). Lot 203 is very interesting. I haven't heard of the designer, Ghiso, but this Art Deco vanity case is in really good condition for its age. As well as the front button there is also a button on the right-hand side that, when pressed, releases a second compartment designed to hold pressed powder. It's a beautiful object and charming piece that I said would be a steal if it sold for its estimate of £1,500 - £2,000. It did much better than that, however, achieving £8,750.
Lot 190 is a stunning emerald and diamond brooch by Cartier, circa 1920, that is an impressive 9.1cm wide. I love the fact that it's different and not symmetrical, with the emerald offset to the left by a diamond on the right. It achieved a very respectable £43,750, just above its high estimate.
Finally, Lot 357 was donated on behalf of the designer Tito Pedrini to benefit The Guy's and St Thomas' Integrated Cancer Centre and deserved a special mention. Out of the ordinary, colourful and very bold, this contemporary necklace features pink opals, which you don't see very often. Originating from Mexico, many people are not familiar with them, but buyers are increasingly seeking out more unusual gemstones and being braver in their choices. It sold for £5,625.
Mentioned in this article: