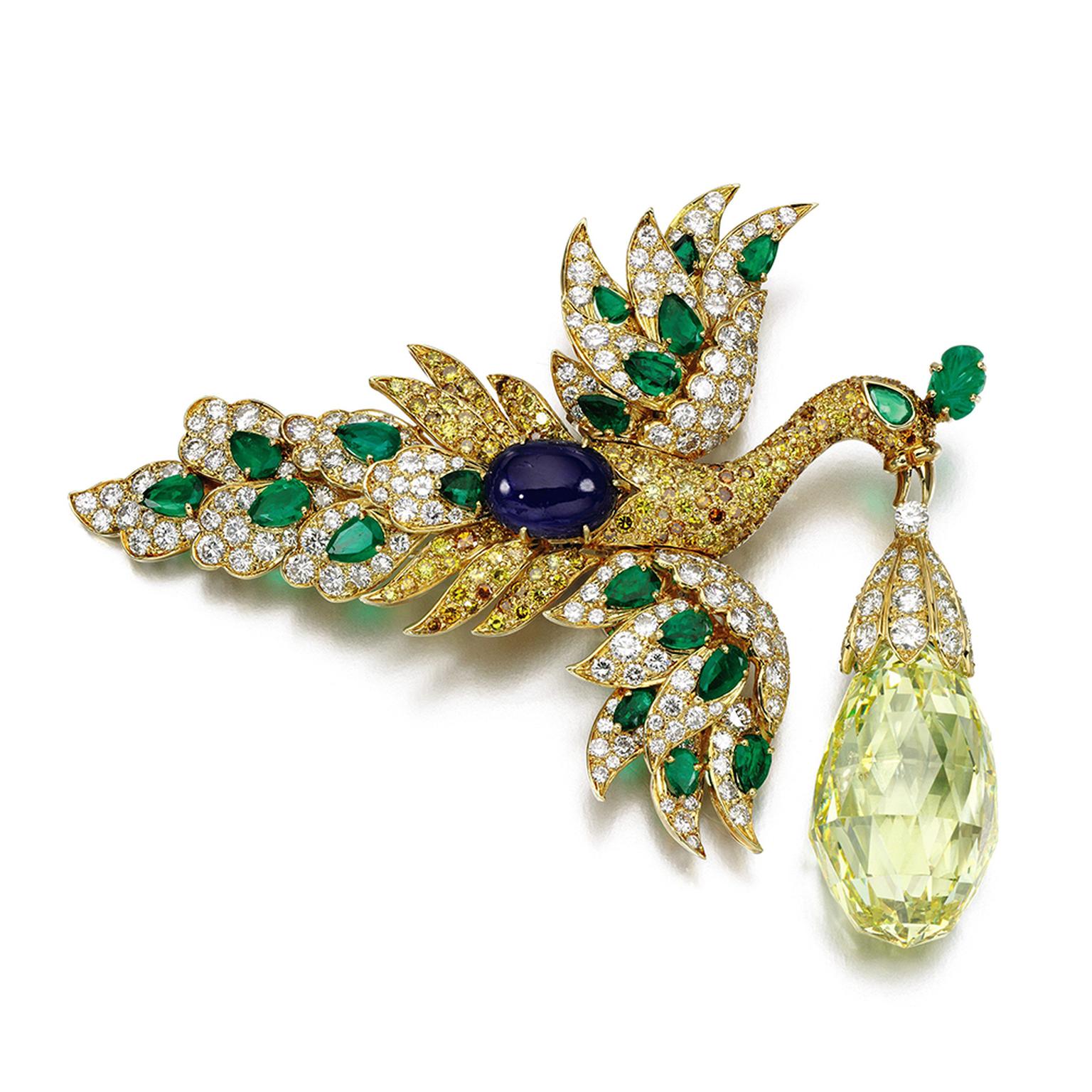 Sotheby's Geneva held its most successful sale of Magnificent Jewels ever yesterday, with many world records broken, including the most valuable diamond ever sold at auction when the hammer went down on the 'Pink Star' at US$83.2 million.
Alongside the 'Pink Star', which has been renamed the 'Pink Dream' by its new owner, the diamond cutter Isaac Wolf, Sotheby's also set a world auction record for a jewel by Van Cleef & Arpels, with the historic 'Walska Briolette Diamond' brooch selling for US$10,555,778 (CHF 9,685,000), significantly above its high estimate of CHF 7,300,000 - 9,000,000.
Designed by Van Cleef & Arpels, the 'Walska Briolette Diamond' brooch is an extravagant jewel that was created specifically to showcase the historic Walska Briolette Diamond. Previously owned by opera singer Ganna Walska, who was a prolific collector of jewellery, the Fancy Vivid yellow 96.62ct briolette diamond was purchased by Van Cleef & Arpels at Sotheby's New York in 1971 and transformed into this incredible brooch shortly afterwards.
Sotheby's autumn auction of Magnificent Jewels in Geneva was the first time this unique jewel had been seen on the market in almost half a century. The brooch, which was most recently exhibited at the Van Cleef & Arpels' exhibition, 'The Art of High Jewelry', at the Musée des Arts Décoratifs in Paris last year, not only features the incredible Walska Diamond, but also white diamonds, emeralds and a cabochon sapphire, fashioned into a yellow gold Bird of Paradise. The 96.62ct diamond, suspended from the bird's beak, can be removed and worn as a pendant, while the bird's wings can be detached to form a pair of earrings and the tail transforms into a brooch.
With the 'Pink Star', 'Walska Briolette Diamond' brooch, a pair of colourless diamonds, sapphire jewels and a Burmese sapphire all setting world auction records at the sale, Sotheby's announced yesterday that its auction of Magnificent Jewels has gone down in history as its most successful ever, achieving a total of CHF 183,054,500 (US$199,512,930).