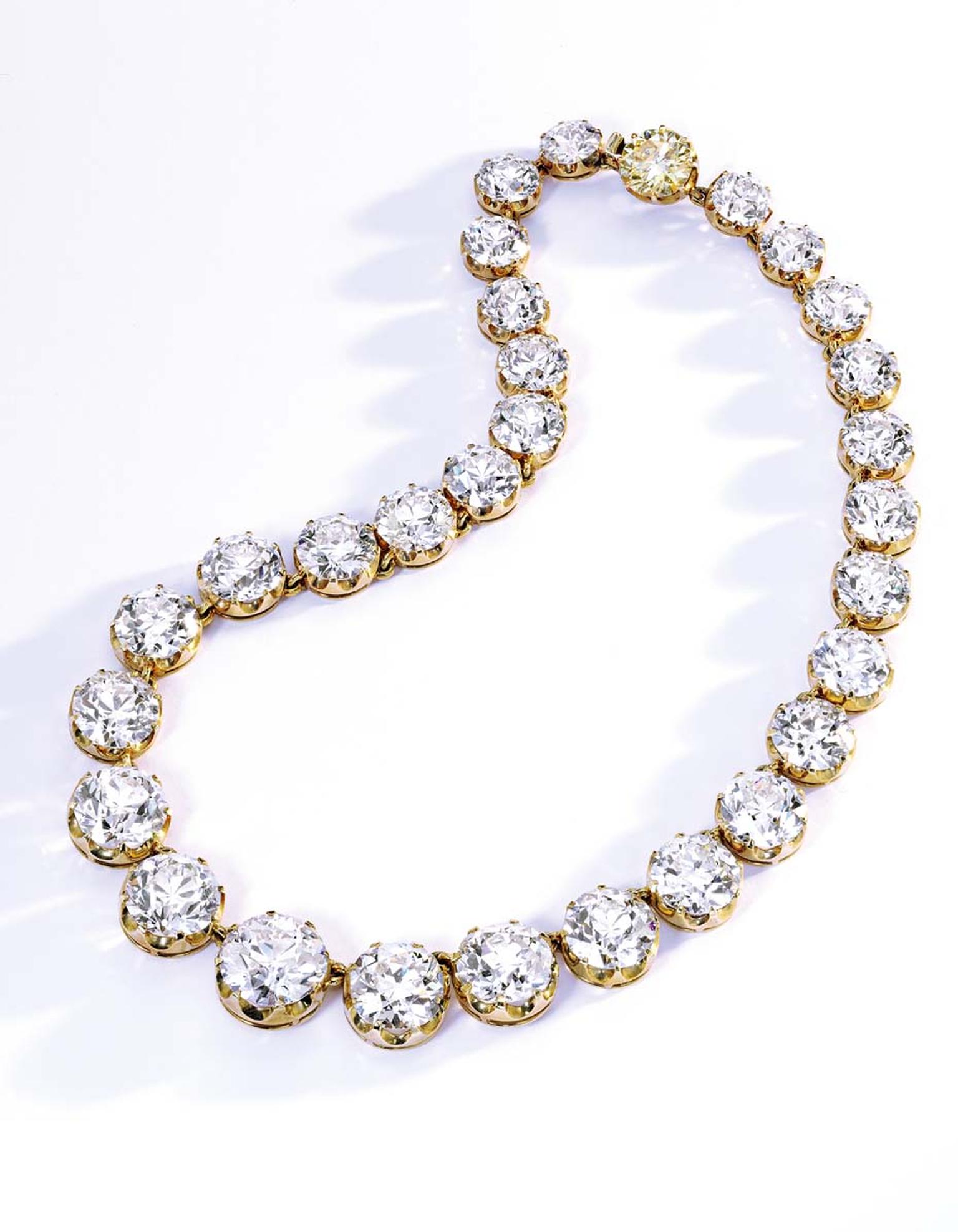 A rare collection of jewels signed by some of the world's finest jewelry designers will go on sale at Sotheby's New York on 20 November 2014.
From Cartier, Van Cleef & Arpels and Black Starr & Frost to Verdura, Schlumberger and Givenchy, the jewels form part of the late Rachel Lambert Mellon's personal collection.
Known as Bunny Mellon, she was the second wife of American philanthropist and horse breeder Paul Mellon. A talented horticulturalist, Bunny designed and planted a number of important gardens, including the White House Rose Garden. She passed away in March this year at the age of 103, leaving behind an extraordinary collection of fine art, jewelry and interiors.
Mrs Mellon's collection of jewels and art will be sold at a dedicated auction at Sotheby's New York starting on the evening of 20 November and continuing into the following morning. A spectacular pear-shaped Fancy Vivid Blue diamond pendant - with a color that resembles that of the famous Hope Diamond - is the most valuable piece in the jewelry collection. Weighing 9.75 carats, the diamond is potentially internally flawless (IF) and has a pre-sale estimate of US $10-15 million. It is accompanied by a pear-shaped Fancy Blue diamond weighing 9.15 carats, which is expected to fetch between US $1-1.5 million.
Potential bidders' attention will also be captured by a magnificent gold and diamond Rivière necklace by Cartier. Dating back to around 1900, it features a tapered line of 29 old European-cut diamonds held together with a Fancy Deep Yellow diamond clasp.
A pair of intricate Van Cleef & Arpels brooches will also go under the hammer at the jewelry sale in November. Designed in the shape of flower heads, the brooches boast 20.00 carats of sapphire petals encircling a sparkling diamond corolla.
Tiffany & Co. will also be represented at the auction with two gold compacts designed for the jewelry house by the legendary Jean Schlumberger. One compact features peridot and turquoise, while the other is decorated with amethyst and turquoise. Both are estimated to sell for US $15,000-20,000.
Mrs Mellon's personal relationship with the designers she loved is reflected in this exquisite collection of modern and antique pieces, acquired over her lifetime. Despite their value and rarity, these are jewels that were worn and cherished by their owner.
Together, the three auctions of Mrs Mellon's property are expected to accrue more than US $100 million. Proceeds from the sales will go to The Gerard B. Lambert Foundation, a charity set up by Mrs Mellon in memory of her father to support horticultural and educational projects.