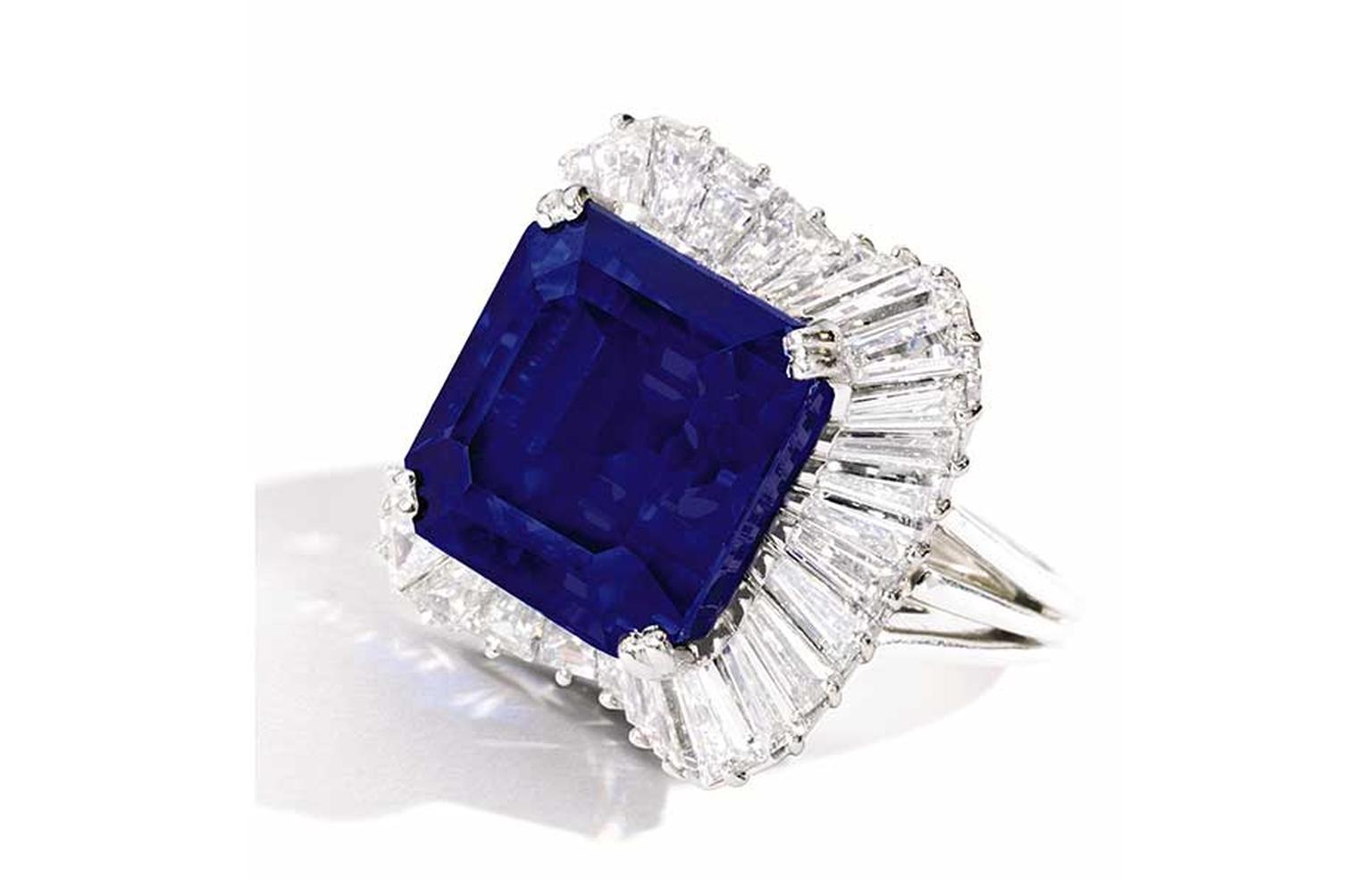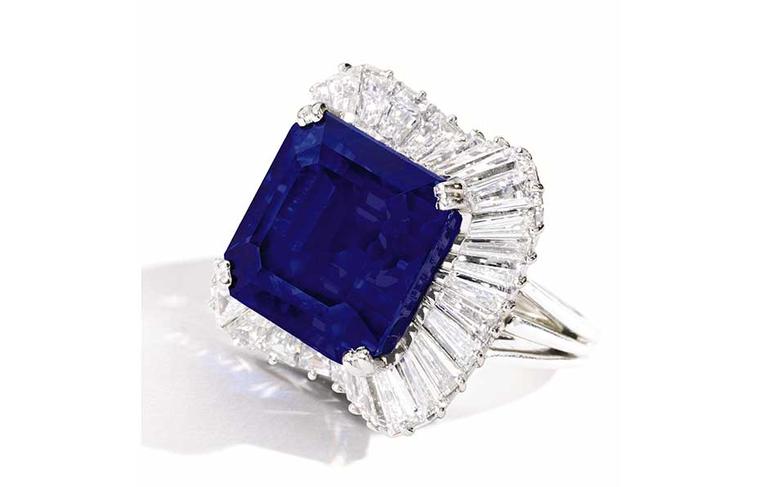 A 28.18 carat emerald-cut Kashmir sapphire set a new world record this week for the price paid per carat for any sapphire at auction.
The exceptional platinum, Kashmir sapphire and diamond ring sold for just over $5 million at Sotheby's Magnificent Jewels auction in New York on Wednesday 29 April 2014, equalling $180,731 per carat and exceeding its estimate of $4m-5m.
Mounted as a ring, the 28.18 carat stone is deemed one of the finest sapphires ever to go under the hammer and described by the American Gemological Laboratories (AGL) as "a gem of singular importance".
Framed by 32 tapered baguette diamonds, the deep-blue gem was set into a ring by Oscar Heyman & Brothers.
"It was a privilege to offer the remarkable Kashmir sapphire that set a new world record price per carat in today's sale, with proceeds to benefit a charitable foundation," says Gary Schuler, Head of Sotheby's Jewelry Department in New York. "With its exceptional quality and deep colour, I knew as soon as I saw it that the stone had the potential to reach historic heights."
The sapphire ring was lot 458 in this week's auction of Magnificent Jewels, which achieved total sales of $44.3m. The auction was led by a ring featuring a magnificent intense orangey pink diamond of 15.23 carats and VS2 clarity, which sold for $6.1m. With its soft feminine colour, the stone brings to mind the pink diamonds often seen in historic and royal jewellery collections.
Other highlights included The El Dorado Emerald, a 36.53 carat emerald-cut Colombian emerald that sold for $2.1m, as well as selection of jewels owned by the late American entertainer Eydie Gorme, which together fetched $2.2m.