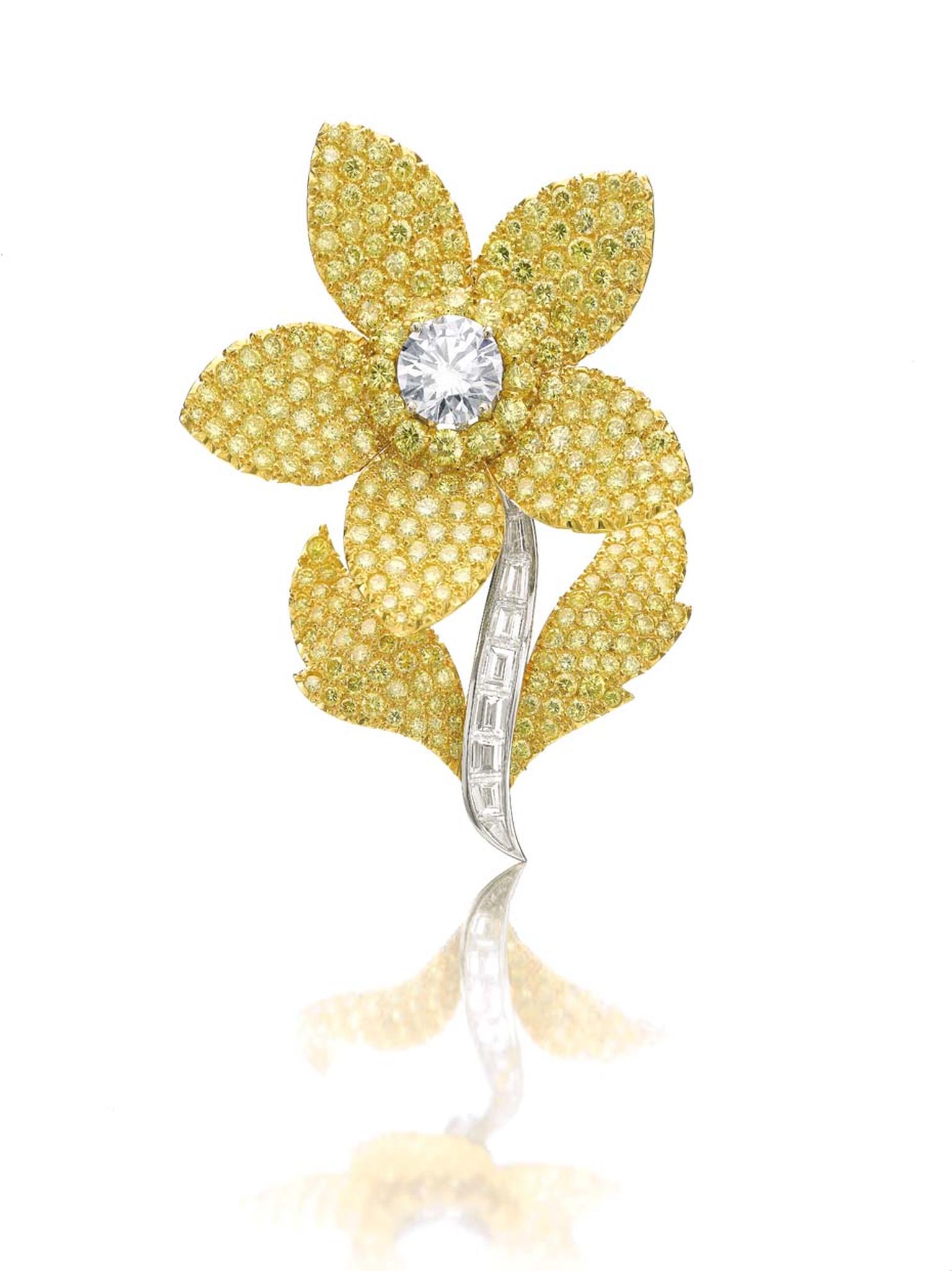 By Ase Anderson in London
One of the most important single-owner collections of jewels and gemstones ever seen, which belonged to the Greek financier Dimitri Mavrommatis, will go on sale at Sotheby's Geneva this November.
Consisting of 16 precious stones and avant-garde jewellery pieces, the impressive ensemble shows the discerning eye for which this passionate collector is renowned.
A stunning Graff ruby ring is the star attraction in a collection of jewels that all boast vibrant colour and exceptional design. With a cushion-cut 8.62 carat Burmese ruby in the most desirable "pigeon's blood" shade of red, the Graff ring has an estimated value of US $6.8 - 9 million.
The jewel comes with a report from the Swiss Gemmological Institute (SSEF) which states that the ruby is also of outstanding purity and superb brilliance.
But the excitement doesn't stop with the ruby; plenty of other standout jewels from Mavrommatis' collection are going under the hammer on 12 November.
Among them is a 27.54 carat sapphire from Kashmir that combines a deep velvety blue colour with a very high purity. Sapphires of this size and calibre are very rare, which is reflected in the estimated price of US $3 - 6 million.
Mavrommatis is celebrated for his astute eye and impeccable taste, both of which are reflected in the jewels that he collected over the last three decades. The Sotheby's sale will feature three jewels by American jeweller Joel A Rosenthal, who designed under the name JAR. Notoriously reclusive, JAR is widely considered to be the most talented designer of the 20th century. Fans of his work will be clamouring over the three pieces, which include a remarkable pair of sapphire, ruby and diamond earrings, featuring the designer's signature pavé.
David Bennett, chairman of Sotheby's Jewellery Division for Europe and the Middle East, said: "This outstanding collection presents exquisite gemstones, such as the sensational Graff ruby, alongside stunning jewellery creations by JAR. It is a testament to Dimitri Mavrommatis' discerning eye and impeccable taste, and presents a rare opportunity to acquire gems and jewels of exceptional quality."
Mentioned in this article: