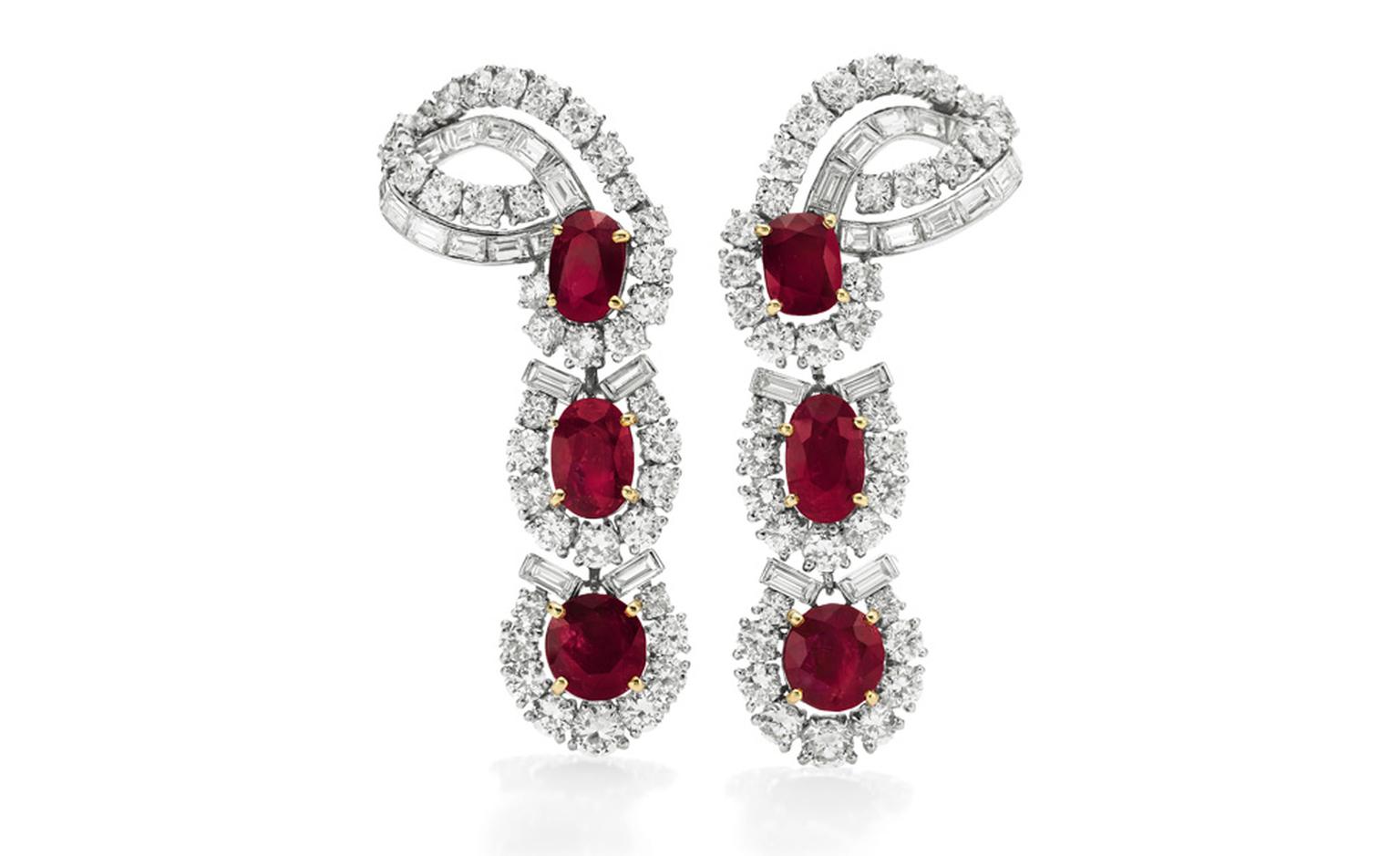 By Maria Doulton
Our fascination with Elizabeth Taylor lives on, and fanning the flames of our curiosity, on Monday 22 July at 9pm, BBC4 will air 'Burton and Taylor', the biopic staring Helena Bonham Carter and Dominic West. Read more here.
Also playing a starring role are the jewels for which this diva was so famous. In fact, Elizabeth Taylor had one of the most valuable collection of jewels of our times, which ranged from historically significant pieces such as the La Peregrina pearl - much to the chagrin of the Spanish Royal Family - and the 17th century Taj Mahal diamond, to contemporary pieces by jewellers such as Cartier.
Not only was her jewellery collection immensely valuable, with gifts from her husbands as well as the likes of Michael Jackson and the jewellers themselves, Taylor wore them in her films as well as at public appearances. Unlike celebrities today, who are loaned jewels to wear on the red carpet, Taylor owned her jewels, and so they became almost as famous as the actress herself. And as Elizabeth Taylor's love life was lived so publicly, we are fascinated by the stories behind each jewel, which chronicle her affections and affairs and, most fascinating of all, her two marriages to Richard Burton.
And the stories are compelling. Taylor married producer Mike Todd in 1957, and that summer the happy couple rented a villa in St-Jean-Cap-Ferrat on the French Riviera. Sitting by the pool in the bright Mediterranean sun, Mike Todd revealed three red Cartier boxes containing a ruby and diamond suite of earrings, a necklace and a bracelet. Stupendously bedecked in her gifts, Taylor couldn't resist diving into the pool to cool off, rubies and all. Mike Todd died in a plane crash the following year.
Richard Burton showered Elizabeth with ever more valuable gifts, including the La Peregrina pearl - which was made into a necklace by Cartier - and what was baptised the Cartier-Burton-Taylor diamond, a pear-shaped diamond that, at the time, ranked 12th largest in the world. The whereabouts of this diamond is unknown. And nothing less than the ancient heart-shaped Indian diamond, the Taj Mahal, was given to Taylor by Burton on her 40th birthday.
Such lore and primetime in the limelight would explain why, when her estate was auctioned in New York by Christie's in November 2011, her jewels, valued at US$30 million, achieved a staggering US$115 million, making this the most valuable private collection of jewellery ever sold at auction. Seven world auction records were achieved for a pearl jewel, an Indian jewel, an emerald jewel, price per carat for a colourless diamond and for a ruby.
The highest price achieved was for the famous La Peregrina pearl, which was estimated to sell for US$2-3 million but eventually went for US$11.8 million (£7,579,200/€9,118,725). This was followed by the Taj Mahal diamond at US$8,818,500, which broke the world record for an Indian jewel. Elizabeth Taylor's 33.19ct diamond engagement ring took the record for highest price paid at auction for a colourless diamond per carat.
Many of these jewels were created by Cartier, who would follow the pair around the globe making sure that Mrs Taylor got just what she wanted. Here is a selection of some of Elizabeth Taylor's jewels by Cartier, which you will be able to spot in the biopic next week. I will be watching closely.
Mentioned in this article: