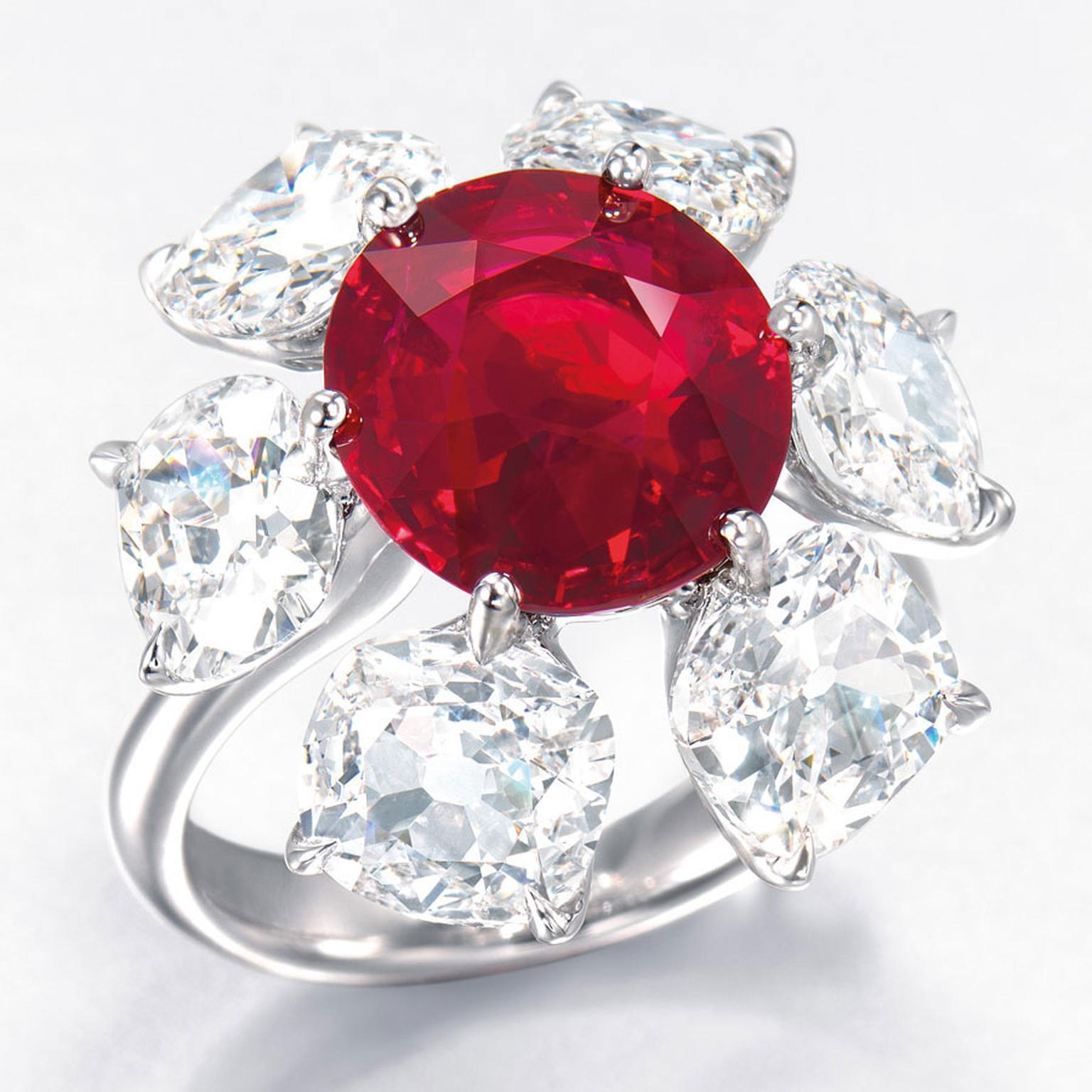 Christie's spring sale of Hong Kong Magnificent Jewels on 29th May 2012 achieved HK$623,124,750 /US$80,258,468, sold with 79% by lot and 82% by value.
"Having appeared on the market for the first time in 36 years,The Martian Pinksold by Harry Winston in 1976 created a sensation during its worldwide exhibition tour and achieved a staggering US$17.4m after a 10-minute bidding war. The US$80m auction was highlighted with top prices across the board, culminating in a world record price of US$551,000 per carat for a perfect Burmese ruby of 6.04 carats." said Vickie Sek, Director and Head of Jewellery & Jadeite Department, Christie's Asia.
Here are the top three lots:
The Martian Pink Lot 3766, a brilliant-cut fancy intense pink diamond ring of 12.04 cts, by Harry Winston sold at US$1,444,000 per ct Pre-sale estimate was US$ 65,000,000- 95,000,000. Sold for HK$ 135,060,000 or US$ 17,395,728
Lot 3769, pair of brilliant-cut D Flawless diamonds o 10.88 cts each sold for US$223,000 per ct. Pre sale estimate HK$ 33,000,000- 50,000,000 sold for HK$ 37,620,000 or US$ 4,845,456.
A world auction record price was achieved for a ruby per carat by the 6.04 carat cushion-shaped Burmese ruby ring by Etcetera. Is achieved US$551,000 per carat. The pre-sale estimate was HK$20,000,000 - 30,000,000 and sold for HK$ 25,860,000 or US$ 3,330,768
Mentioned in this article: