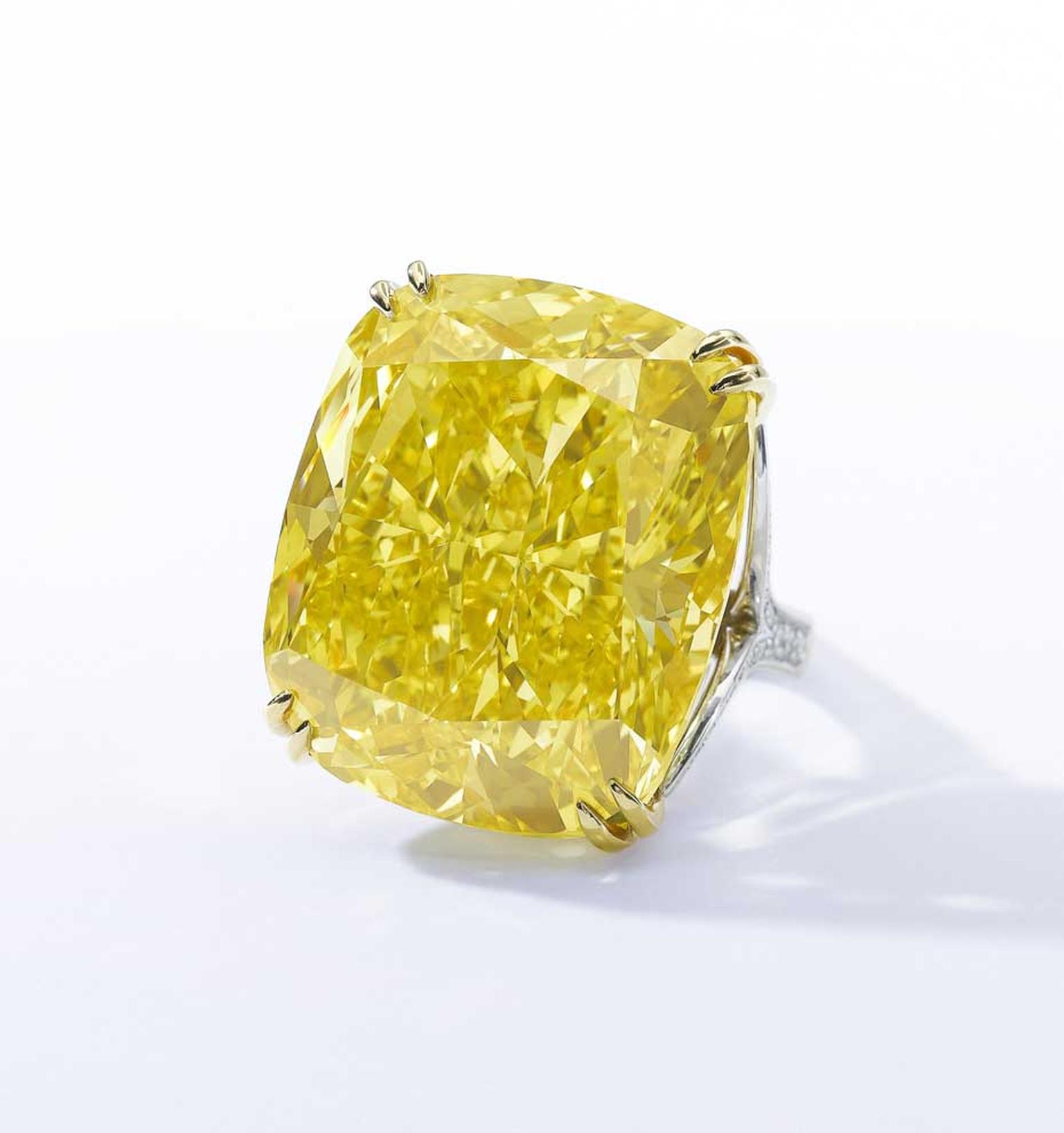 One of the world's rarest yellow diamonds will be taking centre stage at Sotheby's auction of Magnificent Jewels & Noble Jewels on 13 May 2014 in Geneva.
Weighing in at an impressive 100.09 carats, the Graff Vivid Yellow is one of the largest Fancy Vivid yellow diamonds ever seen. Mounted as a ring, the cushion-cut stone is described as daffodil yellow in colour and is said by Sotheby's to boast "exceptional beauty and extraordinary fire and brilliance".
The question on everyone's mind leading up to the sale is whether the Graff Vivid Yellow will set a new record for the most expensive yellow diamond ever sold at auction. That accolade is currently held by the 110.30 carat 'sun drop' Fancy Vivid yellow, which was sold by Sotheby's for $12.3 million in November 2011.
The Graff Vivid Yellow is estimated to sell for $15-25 million (CHF 13,400,000 - 22,300,000), so even if the winning bid comes in at lower end of the estimate, it is highly likely that it will still enter the record books.
Originally named the Dream Diamond, the 190 carat rough stone was uncovered in Kimberley, South Africa, in 2005 and bought by Graff Diamonds.