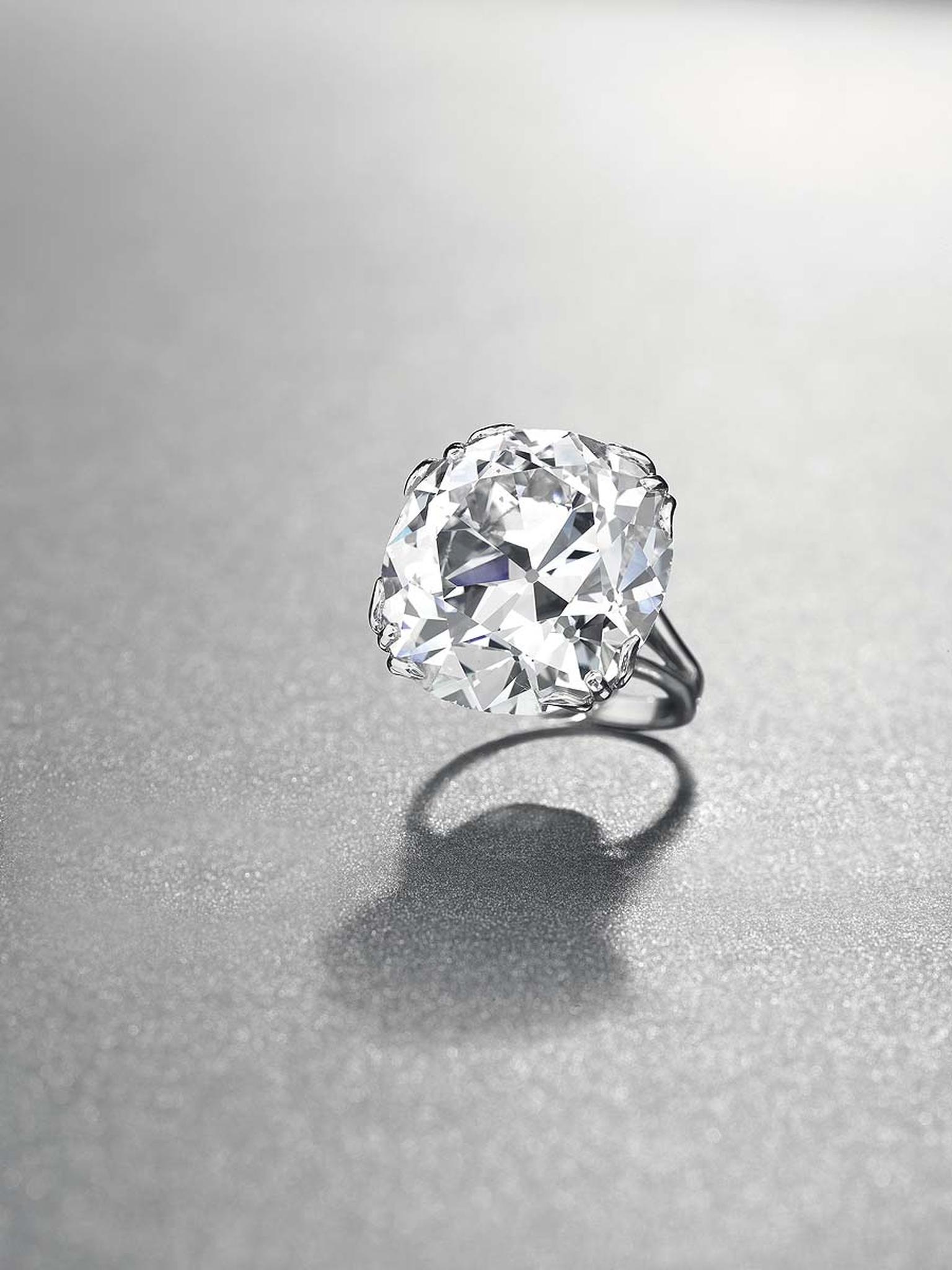 With the auction season in full flow, Christie's has announced the highights of its autumn sale of Magnificent Jewels in Geneva on 12 November 2013: pieces from the collections of two famous mid-20th century society figures, the Bolivian mining tycoon Simón Itturi Patiño and Parisian socialite Madame Hélène Rochas, wife of fashion designer Marcel Rochas.
The Patiño collection is a trio of three exceptional pieces jewels that once belonged to Simón Patiño, whose collection of jewellery from the 1930s and 40s remains one of the 20th-century greats. Patiño amassed his fortune from a majority ownership of the tin industry in Bolivia, and 'The King of Tin' invested his fortune in jewels of great historical importance, provenance and quality.
The three pieces that will go under the hammer in Geneva include an emerald and diamond necklace designed by Cartier in 1937 (estimate: SFr.6.6-9.4 million), set with emeralds of South American provenance - the finest quality Cartier could find at the time. At a later date, Van Cleef & Arpels purchased the necklace and shortened it to create the matching emerald and diamond earrings that are also included in the Christie's Geneva sale (estimate: SFr. 380,000-570,000). The third jewel from the Patiño collection has the highest estimate of the sale (SFr. 2.1-2.6 million): a 32.65ct cushion-shaped diamond ring of by Chaumet.
Following Christie's auction of the contents of Madame Hélène Rochas' Parisian apartment last autumn, her jewels are now taking centre stage. The collection reveals a woman of great style whose taste ranged from the great French jewellery houses to the highly original jewellers of the era, such as Verdura and René Boivin.
René Boivin took a naturalistic approach to jewellery design, and the diamond, coloured diamond and emerald Tiger shoulder brooch is a classic example of his work (estimate: SFr. 180,000-240,000). In one picture the tiger drapes across the shoulder of Madame Rochas, paws outstretched. You can just imagine the conversations it must have elicted at high-society functions, its emerald eyes glinting at fellow guests.
Another brooch, designed in the style of a magnolia flower (estimate: SFr. 180,000-240,000), is a beautiful example of the unique technique of mystery setting gemstones patented by Van Cleef & Arpels in 1933. To achieve the desired effect, each faceted stone is delicately inserted onto thin gold rails less than two-tenths of a millimeter thick so that the setting is invisible. In this brooch, each leaf of the flower appears as a mosaic of rubies, while the stamen is depicted as a cluster of white diamonds. Alongside a pink topaz and aquamarine Verdura bracelet and trio of René Boivin Honeycomb bracelets that perfectly replicate the scales of a snake, Hélène Rochas' magnificent collection of jewels is a reminder to the world of the exceptionally chic Parisian that she was.
Mentioned in this article: