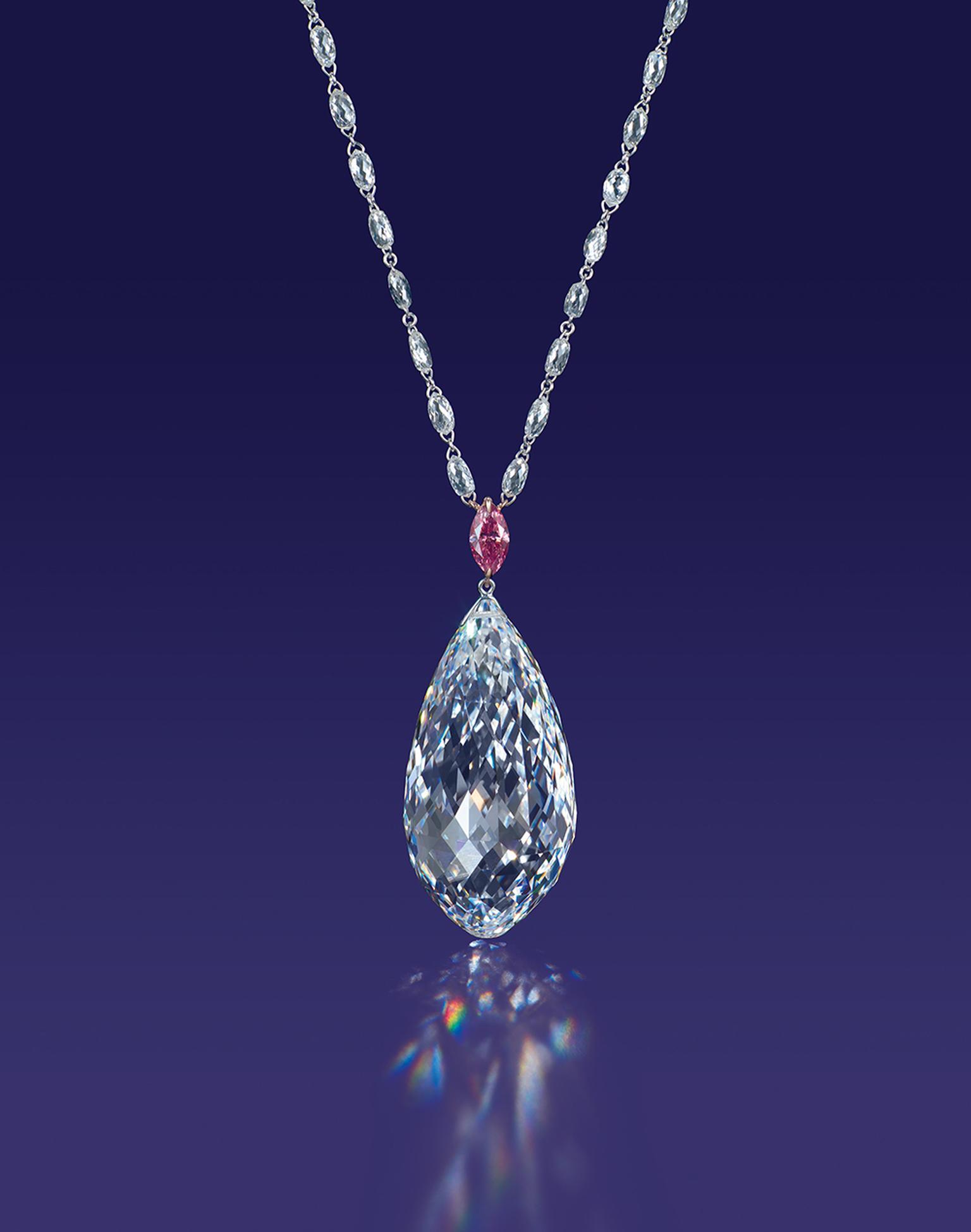 On 18 June 2013 Christie's announced that it has achieved yet another record price for a diamond. Christie's Hong Kong sold the world's largest and most perfect briolette cut diamond weighing 75.36 carats for US$11,151,245 or $148,000 per carat, making it the highest price ever paid for a briolette-cut diamond.
The D colour, Type IIA diamond was bought by Ms. Tiffany Chen, vice Chairman of China Star Entertainment Limited. She proudly wore her new diamond set into a necklace and has already named it 'The Star of China' for her company. It is the first time in recent history that an important record-breaking diamond has been named for China.
The "Star of China" joins other recent Christie's auction records following the The Princie Diamond that achieved the highest price paid for a pink diamond and the The Winston Legacy Diamond, the largest white diamond to ever come to auction. Read more here and here.
Mentioned in this article: