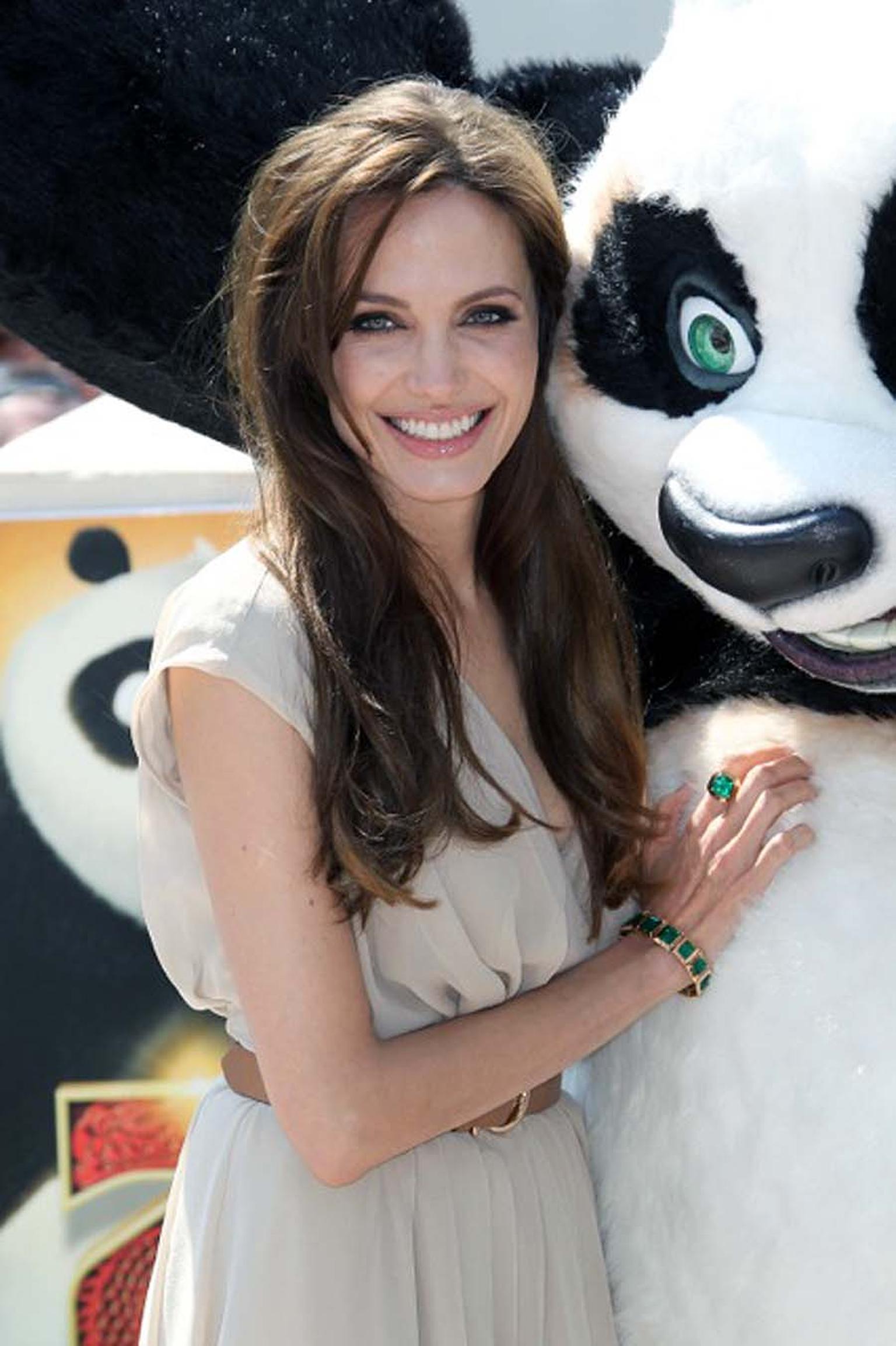 Two pieces of Angelina Jolie's jewellery are set to go up for sale at Tiancheng International's Jewellery and Jadeite Spring Auction.
Held in Hong Kong on 15 June, the two pieces have been donated by the actress to raise money for the Education Partnership for Children in Conflict, which helps children in need around the world into education.
The first item - the diamond 'Elise' choker - was sourced by Jolie's trusted jeweller Robert Procop for her role in the 2010 film 'The Tourist'. Procop scoured the globe in search of the perfect piece of jewellery for her turn as the mysterious Elise Clifton-Ward before settling on this beautiful vintage choker. Circa 1900, the diamond laurel leaves and foliage draw inspiration from the beauty of nature and are a great example of the garland style that was popularised during this era.
The second piece was designed in collaboration with Robert Procop. The cushion-shaped emerald ring has an uncomplicated design, similar to much of the jewellery that Jolie chooses to wear. She wore the ring at the premiere of Kung Fu Panda 2 - for which she voiced the character of Tigress - at the Cannes Film Festival in France in 2011. Set in gold, the stunning 9.17ct natural Columbian emerald is the main focus of the ring.
The emerald ring isn't the first time Jolie and Procop have collaborated on a piece of jewellery. As well as spending over a year designing her diamond engagement ring with Brad Pitt, Procop has been Jolie's private jeweller for over a decade, creating many of the pieces she has been seen wearing on (and off) the red carpet. In 2010, the pair unveiled 'The Style of Jolie' collection, the proceeds of which were donated to the Education Partnership for Children in Conflict, a charity set up by Jolie and Dr. Gene Sperling. The collection comprised necklaces, earrings and bracelets, all featuring colourful precious and semi-precious gemstones, including emeralds, citrine and beryl in simple, unfussy settings.
Robert Procop is recognised as one of the world's leading jewellers and gemstone specialists, and he has been a longstanding trusted private jeweller to many celebrities and royalty.

Both pieces are expected to be among the most popular lots at the auction; the choker's guide price is US$520,000 - $770,000 while the ring's estimate is US$130,000 - $200,000.