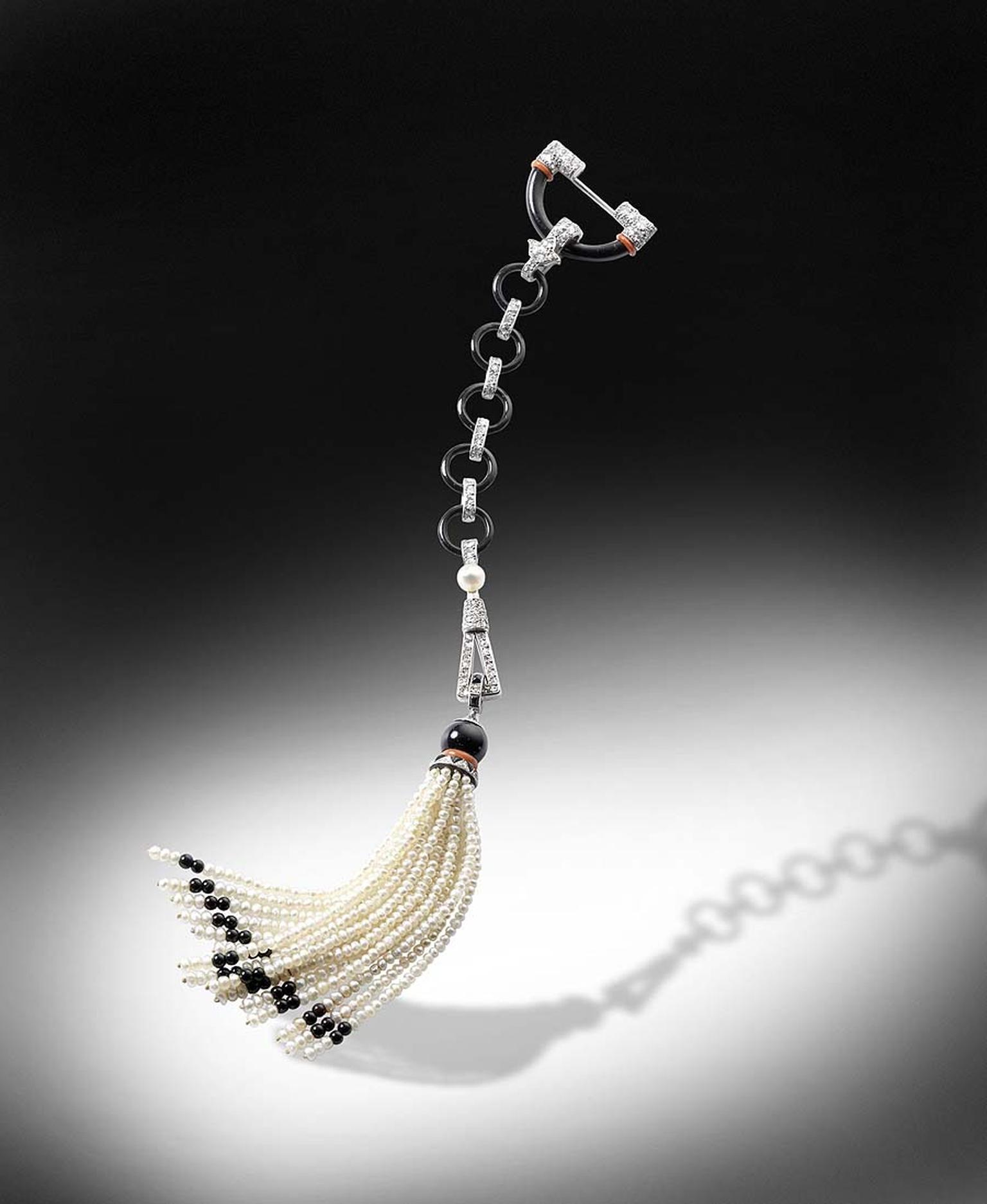 The highlights of Bonhams' Fine Jewellery Sale in London on 18 September were a good indication of the trends that have emerged this year in antique jewellery. Natural pearls have been achieving record high prices at auction, so all eyes were on Lot 135, a pair of art deco natural pearl and diamond pendant earrings circa 1925 - one of the top lots of the auction. The classic art deco design clearly appealed to collectors because they achieved £157,000, the highest price of the sale and just above their low estimate.
More natural pearls were included in the sale: a simple string with a very storied history. The single row of pearls was said to have belonged to Oliver Cromwell's daughter Frances (1638-1720), who was captured wearing the necklace in a painting by John Michael Wright, which is on display at the Glasgow Museums Collection. Passed down through direct descendents of the Cromwell family for generations, their historic provenance boosted the price achieved considerably. Estimated to sell for £6,000-£8,000, the hammer eventually went down at £25,000.
Art deco designs have been particularly embraced by the auction world this year, and Cartier was a master of them. With its clear Oriental influences, a look closely associated with Cartier at the time, the rare art deco shoulder brooch signed Cartier, circa 1922, was estimated to achieve £25,000-£35,000 but nearly tripled that high estimate, selling for £97,250.
Mentioned in this article: