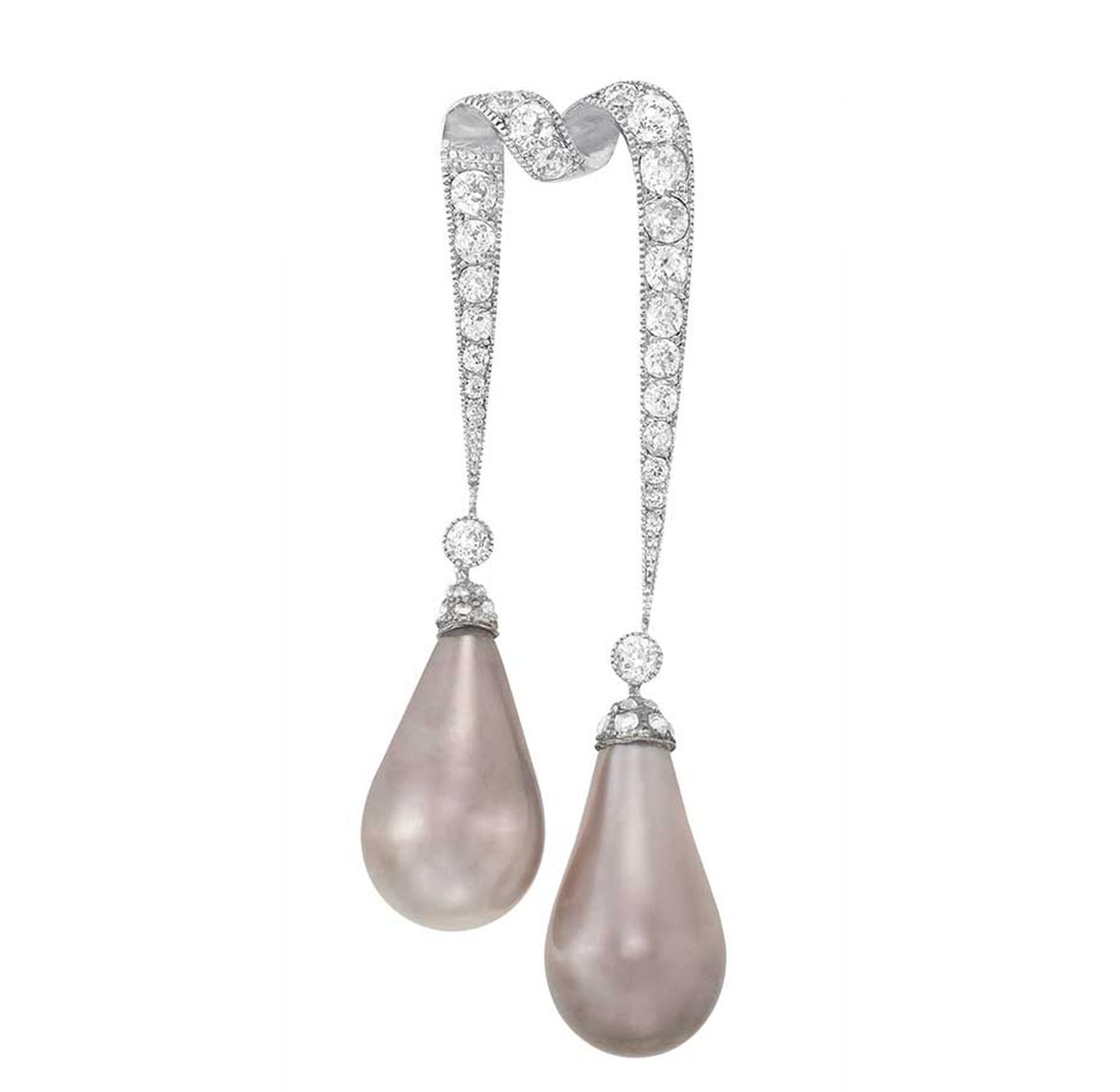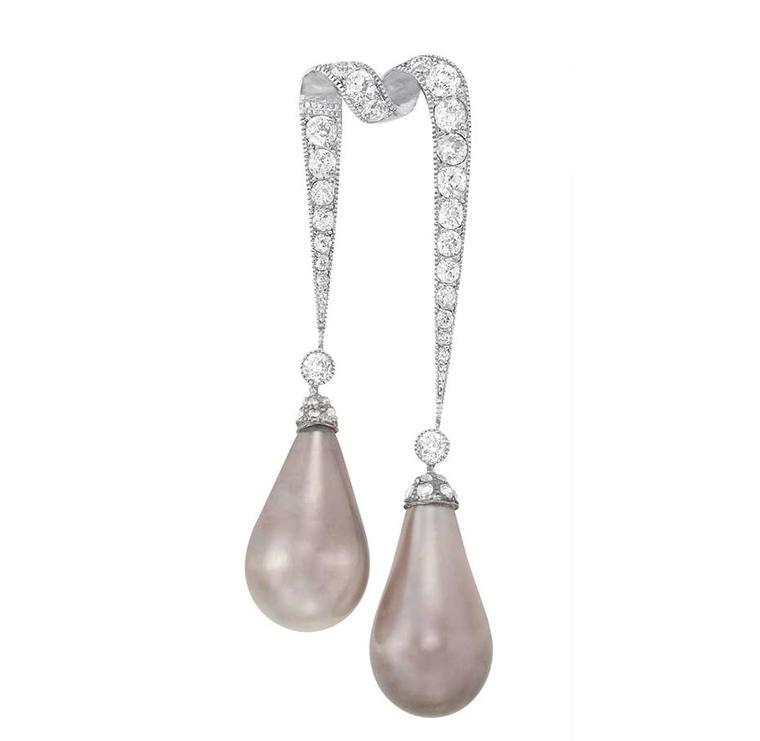 A pair of extremely rare natural pearl earrings that once belonged to Empress Eugenie of France, the wife of Napoleon Bonaparte, set a new world record this week when they were auctioned for US$3.3 million by Doyle New York.
The price beat the previous world record for a pair of natural pearls by $900,000. In May last year, Sotheby's Geneva sold a pair of natural pearl pendants, previously the property of the Italian actress Gina Lollobrigida, for $2.4 million.
The drop-shaped pearls sold at Doyle New York are warm grey in colour and measure 23mm high by 13mm wide. The pearls are mounted in antique silver with diamond caps and are set onto a platinum and diamond pendant, dating from the 1920s.
Accompanying the earrings was a handwritten note stating that the pearls once belonged to Empress Eugenie. After the fall of the Emperor in 1887, they were sold at a 12-day auction in the Louvre together with the rest of the French Crown Jewels, nearly a third of which were bought by New York-based Tiffany & Co.
The pearls also ended up on the other side of the Atlantic Ocean, in the ownership of George Crocker, the son of multi-millionaire Charles Crocker, who founded the Central Pacific Railroad in California. They were later owned by another prominent Industrialist American family, headed up by Henry Huttlestone Rogers, a founder of the Virginia Railroad. The note also states that the pearls were worn by the wife of Henry's grandson at Christmas, 1925, and then kept for their daughter, Anne Rogers Benjamin, who wore the earrings to her debutante ball in 1941. It was Anne's daughter, Mrs Lewis A Shea, who consigned the earrings to the auction.
The pearls' importance was further boosted by a report from the Swiss Gemmological Institute SSEF, which describes their extraordinary characteristics and comments on their matching size, colour and lustre. The report concludes: "Assembling a matching pair of natural pearls of this size and quality is very rare and exceptional, and thus this pair of pearls can be considered a very exceptional treasure of nature."
Mentioned in this article: